Indie-rock band Acrylic will release their new EP, All I Am via  Scottish Fiction Records on 30th March 2018.
The quintet are fresh from promoting and touring their first single "Where I Lie", released as a split AA 7" vinyl with Scottish Fiction label mates Mt Doubt, and are now gearing up to release their first substantial body of work.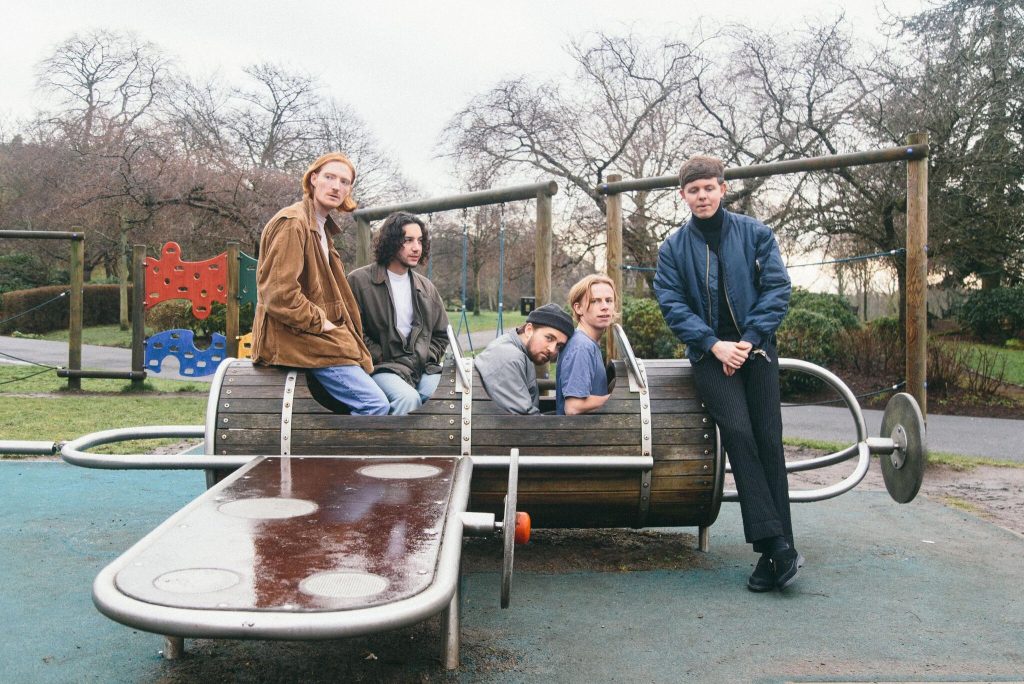 Lyrically, a current of anxiety runs through the EP with opening track, Where I Lie, exploring fragile connections, the feelings of uncertainty in relationships, and moments of clarity and assurance.
Our favourite track on the EP (and lead single)  – "In Here / Tonight" is perhaps the most straightforward rock track on the E.P.  But don't confuse this with "simplicity";   the emotive alt-rock track is brimming with athmosperic riffs, off-kilter percussion and rousing vocals.  This track and the EP as a whole is the sound of a band making their most assured mark yet on the Scottish music scene.
All I Am EP will be released on 30th March 2018 via Scottish Fiction Records:
Spotify | Bandcamp | iTunes | Amazon
Discover more about Acrylic here.
Acrylic Live
The Islington, London – Saturday 24th March – Tickets
Sneaky Pete's, Edinburgh – Thursday 29th March – Tickets
King Tut's, Glasgow – Friday 30th March – Tickets
Mad Hatters, Inverness – Saturday 28th April – Tickets