Glasgow's ACRYLIC kick-start 2019 with the release of their infectious new single I've Got Too Many Friends.
Talking about the single, ACRYLIC's frontman Andreas Chrsitodoulidis says "its about feeling as though you've found yourself in an ideal situation, with all the pieces falling together, and knowing that you're still going to mess it up. It's about a rift developing in a relationship and explores the naive idea that sex will resolve your issues, even though it will, in fact, be a colourless and sad affair and will most likely send you straight to the abyss."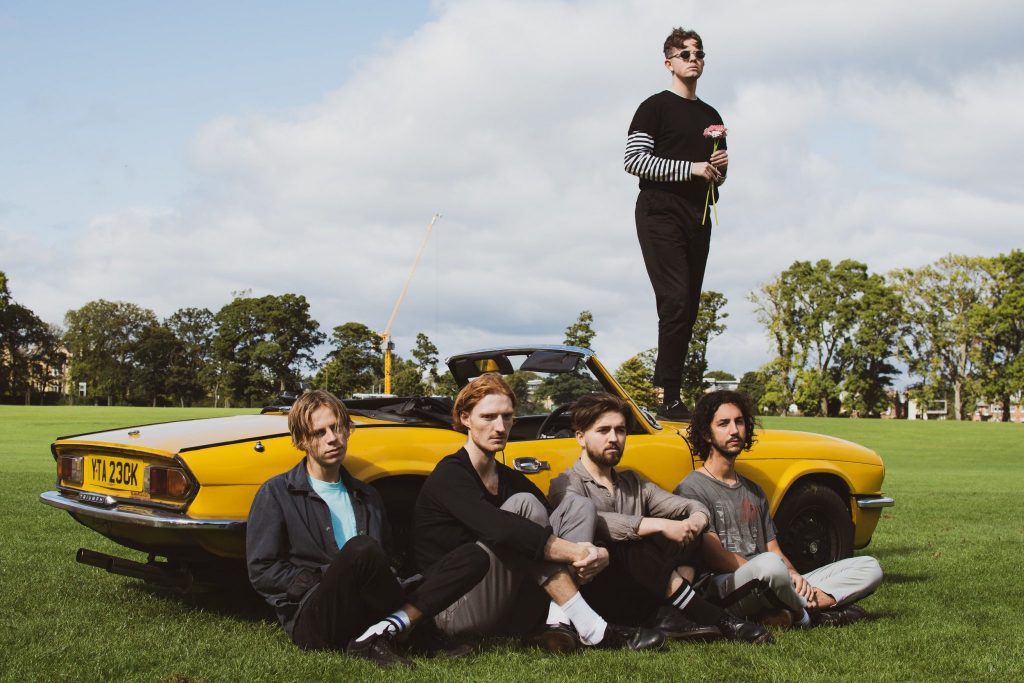 We first heard an early version of the track (then called Time To Please) back in 2018 as a stripped down version before it became this anthemic indie-rock number.  The band performed a live session for us under canvas at Eden Court in Inverness during the XpoNorth festival last June. You can see the early live version below along with their acoustic version of Overrun.
I've Got Too Many Friends is out now via Scottish Fiction.
Discover more about ACRYLIC: FACEBOOK | TWITTER | INSTAGRAM | SOUNDCLOUD
0