Scottish multi-instrumentalist and filmmaker Adam Stafford announces new LP of long-lost tracks.
For Falkirk born creative polymath, Adam Stafford, lockdown has ended up being a creatively fruitful period, sparking unexpected journeys into the past and consequently, brand new LP Diamonds of a Horse Famine.
Ahead of the album release, Adam has released another track from the archive collection, 'Erotic Thistle'.  It's a track that echos back to the stripped back show I saw him play with  Rick Redbeard (I think!) on a jaunt to Mad Hatters, In Inverness sometime around 2012.  This is pretty much Adam on electric guitar and delicate keys which he would, along with his vocals, impressively loop live on stage.
Revolving around the discovery of a little red book hidden beneath some tupperware in a cardboard box, the album is a snapshot of a previous life; an unearthing of forgotten stories and mistakes told by different characters, with Stafford's trademark cinematic soundscapes taking centre stage.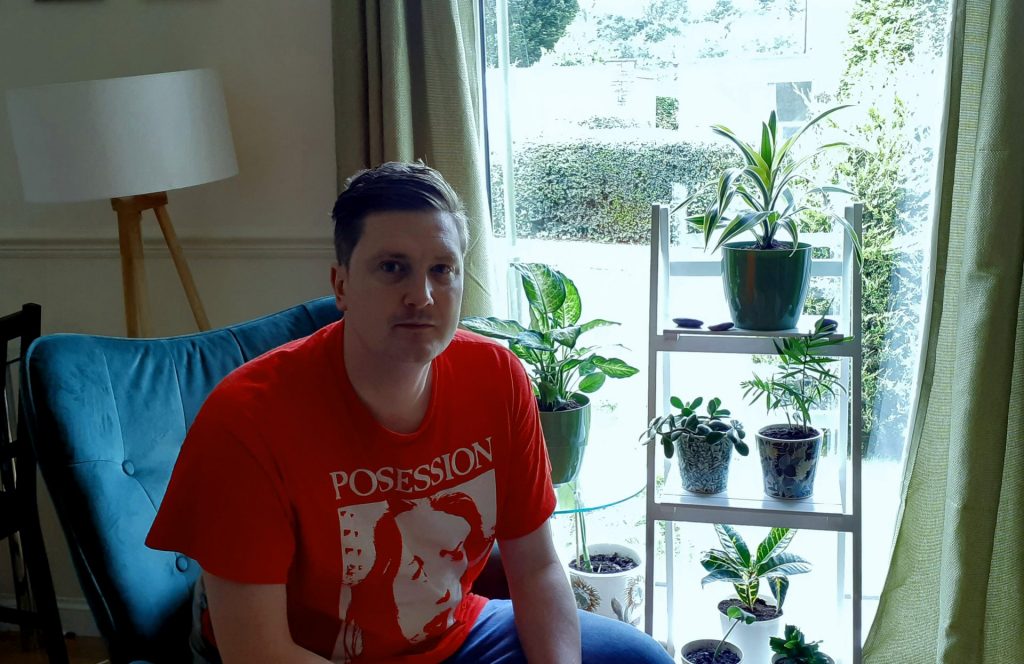 "Erotic Thistle' was mostly written during a period in 2010,' he says of the album's lead single, 'when I lived in Glasgow and slept for most of the day due to anxiety-ridden bouts of depression.'

The track perfectly exhibits the album's emotional depth, stripped of any external fanfare yet bursting with lyrical ingenuity. As well as dealing with an honest portrayal of mental illness, it features the lyrics 'Melt down my death mask and fashion it into a dildo', which Stafford explains was added after he read a story about a Russian woman who wanted to steal Lenin's death mask and turn it into a sexual object. As he notes, "That story appealed to my very odd sense of humour."
It's a mellow and moving sketch of hollow bleakness, with a backdrop that lulls you into a false sense of comfort, gradually building in texture, before dropping off again into nothingness. With this track and the wider album, Stafford succeeds in cementing his reputation as one of Scotland's finest composers and arrangers, with music that paints vivid pictures and communicates history like a skilfully scripted film.
Pre-order Diamonds of a Horse Famine via Song, By Toad.
0