Scottish musician and filmmaker Adam Stafford has made a stunning hypnotic album written over 8 years while fighting crippling depression.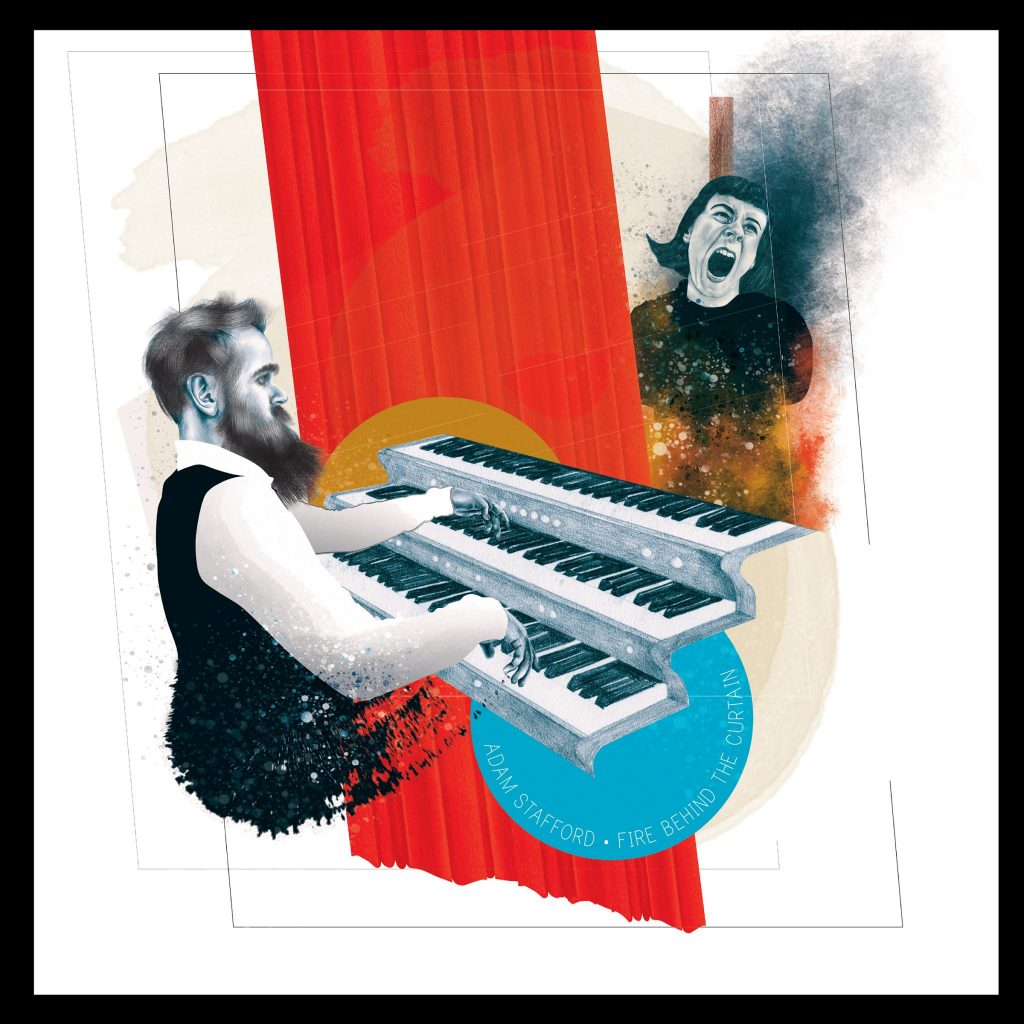 The Falkirk born musician's opus, Fire Behind The Curtain (Song By Toad Records) is a new experimental musical direction of frenetic layers of sound – unplanned sounds, incidentals and background harmonics.  As a fan of "ambient music" I approached this album with great eagerness.  This is an album to play at certain times, the right moment.  It's an album that creates new worlds.  This is an album for the last one awake.
It is a terrific album that deserves your time away from the bang and clatter of daily life.  Do not allow your phone to buzz in the corner and interrupt this voyage and let your focus be elsewhere, everywhere else.  At its best, there's a conceptual glamour about Fire Behind The Curtain.  It casts enough shade to dampen irrelevant distractions and pressures, enough to take us out of the here an now to that place we need to be.  
Song By Toad Records say it's a minimalism-inspired piece or work "dedicated to anyone who has been hungover, down-and-out, running from themselves, running for their life trapped in prisons internal and external."  That pretty much nails it on the head.
The album charts both Adam's years-long battle with depression and the mirror that it finds in the dislocations found in modern society, in institutionalised racism, misogyny and class suppression.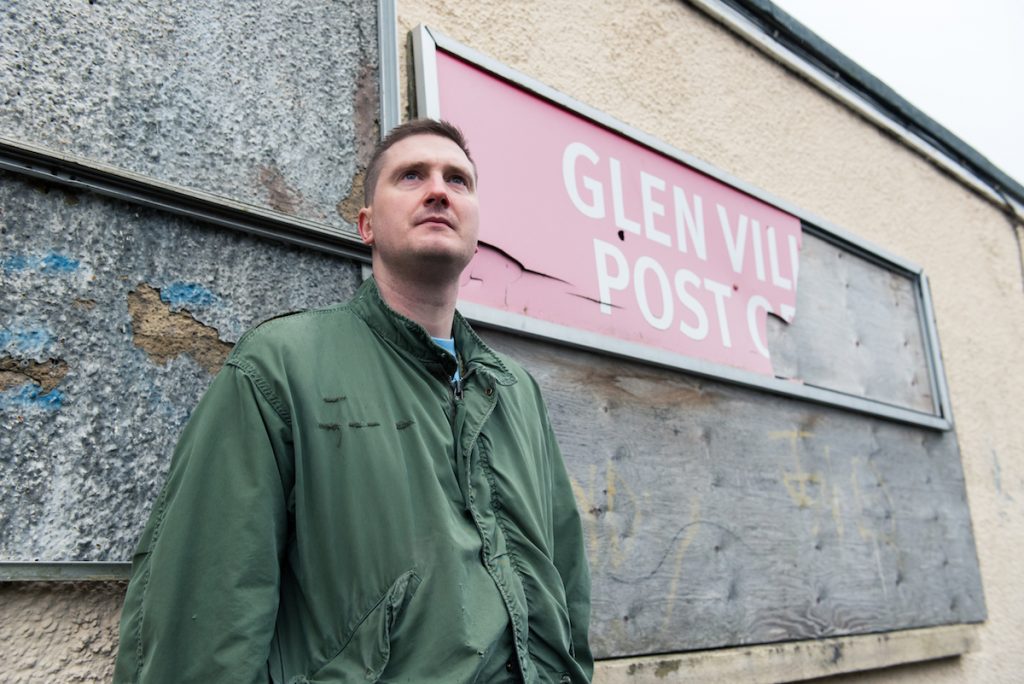 'Zero Disruption', is the latest track from the forthcoming album and is named after a self-help relaxation CD that instructs the listener to seek "comfortable surroundings with zero disruption." Stafford elaborates: "It is my attempt at putting the influence of Steve Reich's Electric Counterpoint to bed. It was devised as an exercise in playing between the notes and layering jerky guitar figures in a staccato style. The voices are meant to sound like alarms going off, and the track as a whole is based on panic and auditory hallucinations."
"I've always preferred instrumental music to the more traditional song-based, structured form, even though most of my output over the years has consisted of the latter," Stafford elaborates. "I would rather experiment in building a piece with emotion, texture and tonality rather than wheel out all of the old clichés of unrequited love in lyrical form… I really just wanted to present music in which the listener can project their emotional content/context onto."
Fire Behind the Curtain is drenched in history, but it is also a personal exorcism and a testimony of Adam Stafford's internal struggle with anxiety and severe depression.  'Penshaw Monument' is a ritual of chants and rhythms recorded in one live take, a personal purging of bad spirits and an attempt to break through the constraints of language. The first disc of the album, as the artist explains it, a "very loose concept album in terms of its themes of autumn, the entropic process of the season's end, cremation – after death and (on 'The Witch Hunt') during the witch trials of the 17th Century, when mass femicide was designed and executed by pious men who hid their sadism and repression behind a cloak of tenuous morality."  Elsewhere, Adam Stafford battles toxic masculinity on 'Museum of Grinding Dicks' ("a comment on the misogyny and naked aggressive ambition that permeates every aspect of our culture") as well as his own depression on 'Invade They Say Fine' ("the monolithic sax-slab is analogous to the attack of fear and dread I experience.").
Where beauty does arrive, it is more often in the sweetness of the arrangements. "Pete Harvey (Modern Studies) arranged sinuous string sections that elevate these compositions to a different level", Stafford recalls. "During the preparation process, we discussed what the strings would do on the tracks – allegro here, some pizzicato there – but nothing prepared me for the sheer astounding arrangements that Pete turned up with on the day of recording." Sweetness and hot, dark nights of the soul collide at regular intervals resulting in a stirring, troubling premonition.
Adam Stafford is a musician, film director and label founder (Wise Blood Industries) from Falkirk, Central Scotland.  His solo albums include the experimental works "Awnings",  "Imaginary Walls Collapse" which was was nominated for a Scottish Album of the Year Award in May 2014 and 2016's "Taser Revelations"
Fire Behind The Curtain is out on Song, By Toad on 4th May 2018. Pre-order the album here.
Live Dates*
3rd May – Summerhall, Edinburgh (Tickets)
4th May – The Hug and Pint, Glasgow (Tickets)
* joined on stage by members of Modern Studies and Paws.
Discover more about Adam Stafford:  Bandcamp | Soundcloud
0