Award winning Scottish music festival, Belladrum Tartan Heart Festival is set to head out on the road with emerging acts, Liimo an Tamzene.
The first Belladrum on the Road  tour takes place over three dates in May this year with Edinburgh/London pop trio Liimo and the Highland's own soul pop artist Tamzene.
They will be joined by special guest, Lilura  for the Inverness date on Saturday 25th May.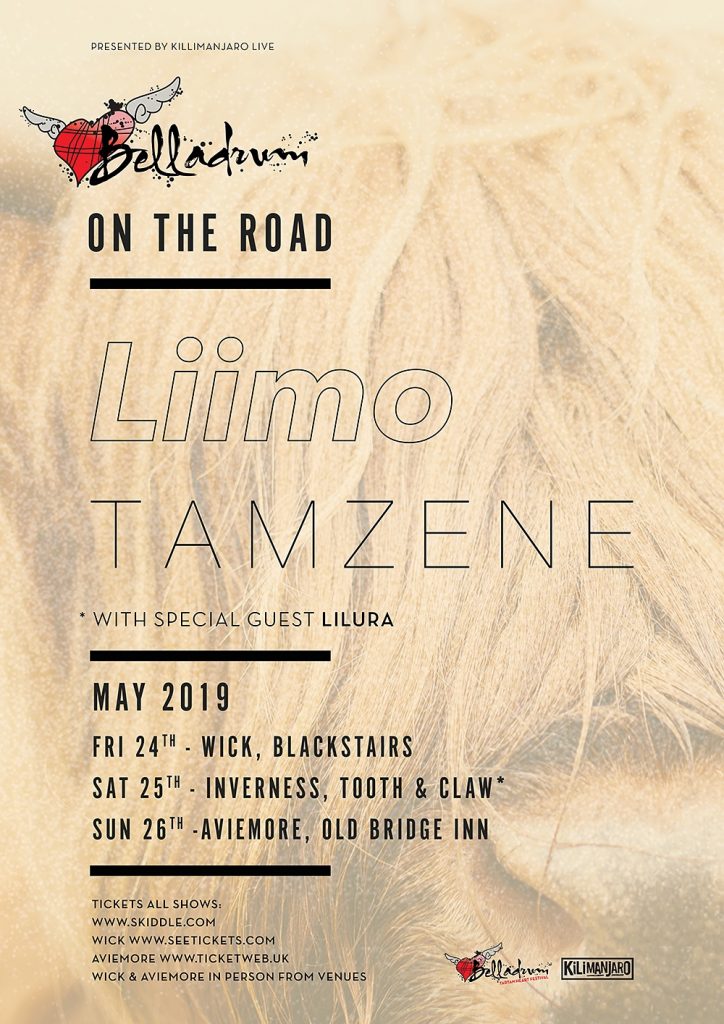 Joe Gibbs from Belladrum Festival said: 'We are looking forward to our very first Belladrum on the Road tour and what better way to launch this than with our very own Tamzene alongside another incredible brand-new buzz act Liimo'
Tamzene is a singer, writer and multi-instrumentalist from the coastal town of Cromarty in the Scottish Highlands. She burst onto the scene in 2017 with her stunning debut, 'Lullaby', a track which garnered airplay across a range of radio networks and picked up support from a host of national and international media channels. Her latest single released in December of 2018, 'Last Song' featured on 8 Spotify curated playlists including the influential New Music Friday in the UK, USA and Sweden. 2019 will see Tamzene showcase brand new music with a bolder soulful pop edge at festivals up and down the country.
Liimo  dropped their debut single the intoxicating 'Pineapple Radio' in December 2018 to critical acclaim and their follow up 'Get Weird' released earlier this month is another killer track. While being only the second release from Liimo, they have already managed to firmly define their sound and prove that authenticity isn't just a buzzword. As the band puts it, "there needs to be a whole vibe and belief in what you're doing, but that spans more than music, it's about the aesthetic, how you act, what you say, everything."
Belladrum On The Road Tickets
Friday 24th May – Wick – Black Stairs
Saturday 25th May – Inverness – Tooth & Claw
Sunday 26th May – Aviemore – Old Bridge Inn
Tickets go on sale at 5pm Tuesday 25th April from www.skiddle.com (all shows), www.ticketweb.uk (Aviemore) & In person from venues.