Having recently celebrated their 10th anniversary, Edinburgh's Broken Records return in 2018 with a new album.
After a decade of solid US and European touring, two albums on the legendary 4AD label; Until The Earth begins To Part (2009), Let Me Come Home (2010) and another on the band's own J Sharp Records imprint, Weights & Pulleys (2014), Broken Records new album – What We Might Know marks a departure from their traditional cinematic, string-drenched sound.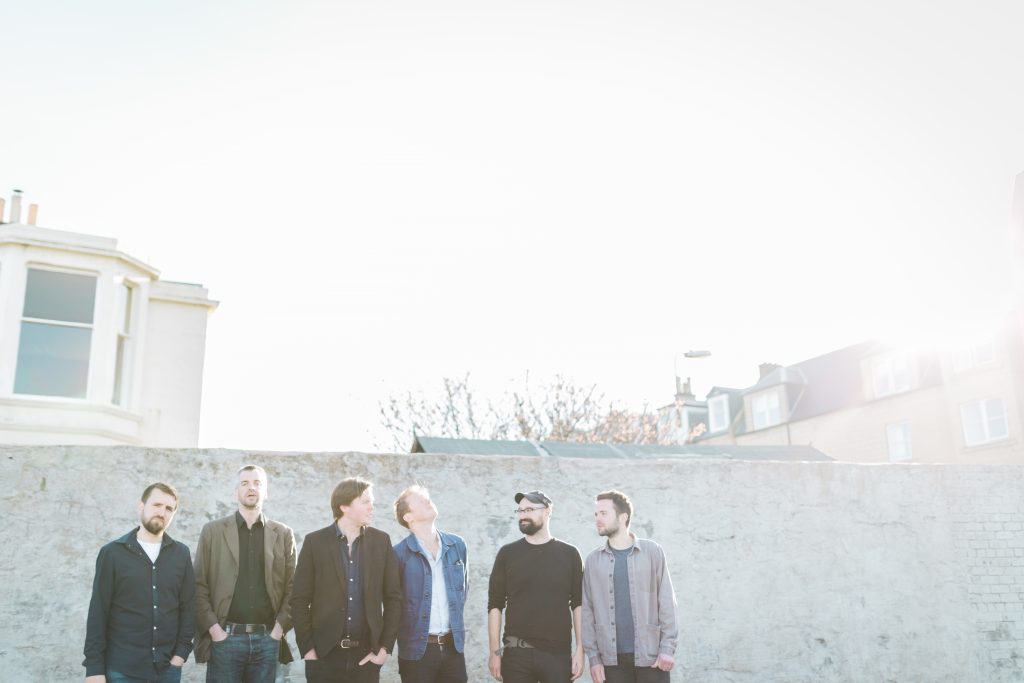 The band re-united with producer Stephen Watkins (PAWS, Amanda Palmer, Teen Canteen) who recorded their self-released debut EP in 2007 and the result is a set of eleven songs deliberately stripped back to recapture the chaotic energy of that early EP, and the ecstatic live shows the band are known for.
New single and future indie rock anthem, 'They Won't Ever Leave Us Alone' sets the tone for the album.
In their 10-year career, Broken Records have toured with the likes of Editors and The National and have also performed at some of the biggest festivals in the world including Glastonbury, SXSW, T in the Park and a main-stage slot at Latitude.
Broken Records new album – What We Might Know is released on 30th March 2018.  Pre-Order the new album on digital download, CD and LP here.
Catch Broken Records live:
13 April Inverness, Tooth & Claw
21 April Dundee, The Church
26 April Edinburgh, Summerhall
27  April Stirling, Tollbooth
28 April Aberdeen, The Lemon Tree
Full live dates and tickets here.
Discover more new music here.