Scottish music innovators combine talents to form Check Masses.
Three Scottish music innovators have emerged from the nocturnal shadows as Check Masses with their debut single 'Dripn Angel'.
Separately, Vic Galloway, Saleem Andrew McGroarty and 'Philly' Angelo Collins have helped shape the sound of Edinburgh through underground gigs, club culture and broadcasting.  'Dripn Angel' is an epic lo-fi psychedelic bluesy debut with a dark Morricone-esque quivering guitar reverb. Mr. Tarantino may come knocking…
The lyrics explore the mystical femme-fatale blues archetype. Philly says the words came "very fast, an outpouring… experimenting with unconnected words." "The woman in the song is the Devil," Philly adds. "I'd recently rewatched Angel Heart and was trying to get the atmosphere/desperation and the futility of making a deal with the Devil come alive in song. The blues come from the darkest part of a man's heart, and trust me it's all heart."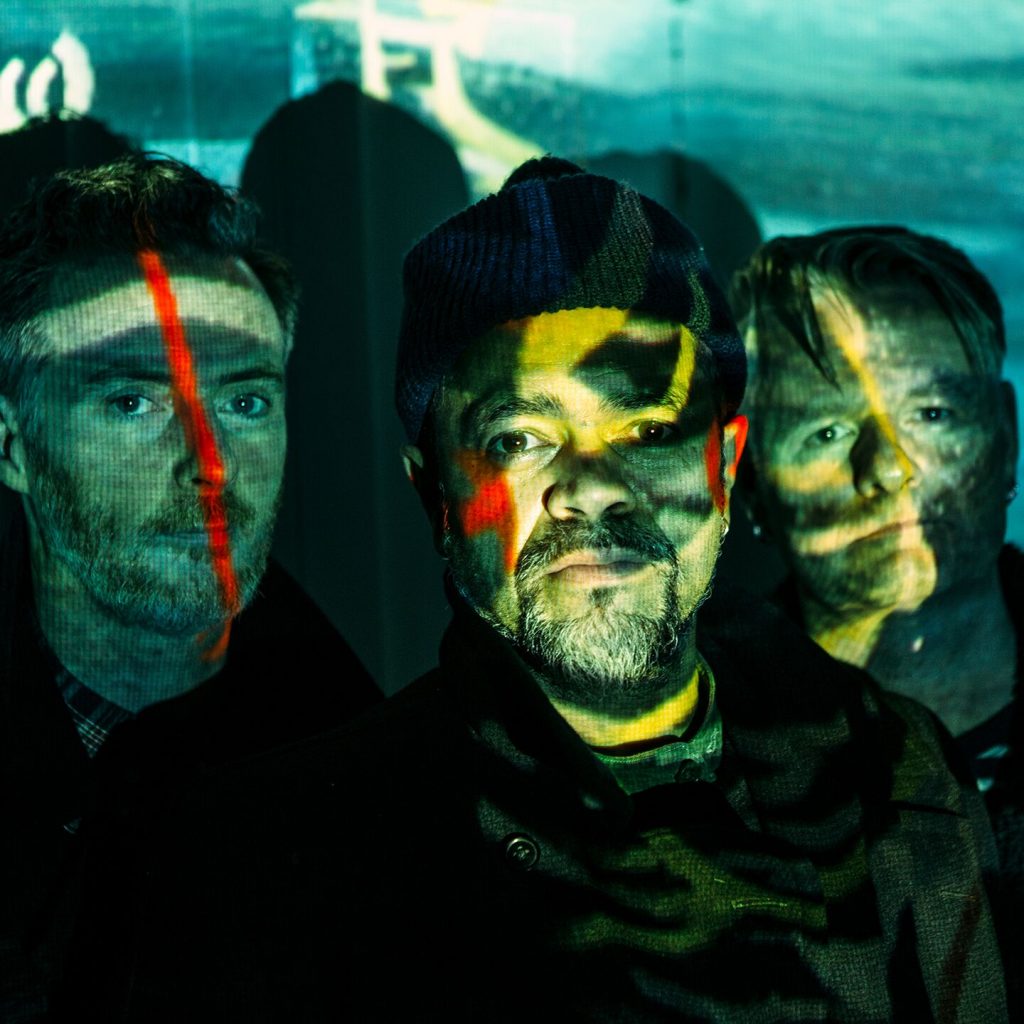 While he's a punk at heart, Galloway is a true authority on the diversity of Scottish music, through his 20 years as a BBC presenter and his 2018 book "Rip It Up – The Story of Scottish Pop", the definitive history since the 1950s. Closer to home, "Songs in the Key of Fife" is his first-hand account of the East coast's rich musical legacy, informed by playing in various bands with James Yorkston and King Creosote as a key member of the Fence Collective.
Philly moved to Scotland from the Seychelles as a kid and has been in bands since the mid-90s. After EMI signed him for an album he resisted the label's attempts to nudge him into an R&B corner. But with the help of McGroarty as executive producer, he later explored an acoustic path with psychedelic post-rock shades on his self-released debut "Kings and Queens", cut from the shelved EMI tracks.
Andy has been an integral figure in Edinburgh's nightlife for years, starting the capital's first hip-hop club The Big Payback with Neil Spence in 1990, and playing at some of the city's seminal clubs, including Lizard Lounge and Chocolate City. He also featured on Sugar Bullet's, "Demonstrate In Mass (One Nation Under A Dope Mix)", the first ever recorded Scottish hip-hop track. He currently produces under the name Sound Signals.
Discover more about Check Masses: Facebook I Twitter I Instagram
Discover more new music…
Keep up to date with what we are listening to: follow our regularly updated  Spotify New Music Playlist .
For live sessions subscribe to our YouTube  channel and follow us on Facebook, Twitter and Instagram
0