Scottish songwriter and poet, Declan Welsh will perform at the legendary Glastonbury Festival this weekend with his band The Decadent West.
Their performance at Worthy Farm comes at the end of a sweaty and packed out UK tour in promotion of their latest single, No Fun and forthcoming LP,  Cheaply Bought, Expensively Sold.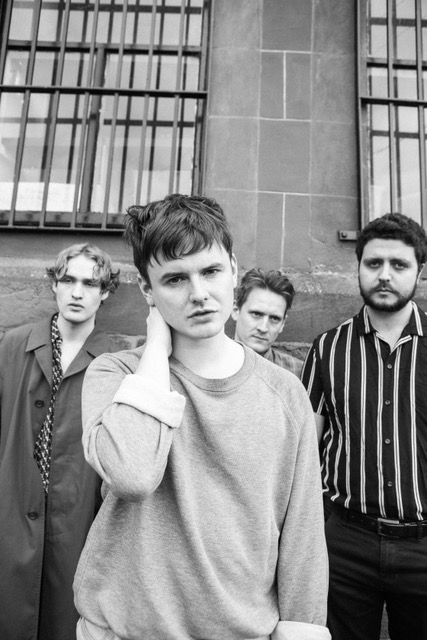 The long awaited debut will feature 12 studio recordings, produced by Chris Marshall in Glasgow (Gerry Cinnamon, Baby Strange, The Dunts, The Van T's).
No Fun is a sharp 3 minute take-no-prisoners anti-anthem for the disassociated youth of modern Britain.  The song takes aim at the various forms of 'party chat' and the pouters and posers found to be draining the life from just about any and every party encountered.
Welsh explains: ​''No Fun' is about the inflated self importance of the kind of people who get full of it at a party and corner you to tell you about how they went on holiday and seen "the real Thailand". It's about folk with no self awareness. It's about people who think they are the kings of all banter because they put on a funny hat at 3am. It's about people who say the word sesh with no hint of irony. It's about people who say the word sesh ironically. It's about people who say the word sesh.' ​
Glasgow based Declan Welsh & The Decadent West create music that is unapologetic, direct and with a message of humanity. With sold out shows across Scotland and performances as diverse as in Palestine (as part of a Glaswegian cultural exchange), The Great Escape, Reeperbahn and London Fashion Week, The Decadent West have solidified themselves as one of Scotland's most promising talents, a band whose combination of taut indie rock and strongly held beliefs have won over scores of fans across their homeland, both young and old.
Cheaply Bought, Expensively Sold will be released on 18th October 2019 via the Modern Sky UK label.
Declan West & The Decadent West will be playing the Leftfield Stage, 5pm at Glastonbury on Friday 28th June.
0