Rising Scottish artist Ess_Gee releases her debut single, "Bubble Queen" on Single Track Records.
Emerging Scottish artist Ess_Gee has released her debut single 'Bubble Queen' and it's a glorious upbeat and infectious synth-pop track about the power of friendship, love and loss.
The Glasgow-based songwriter and musician, real-name Shanine Gallagher, worked on the track – the first she wrote following the tragic passing of a close friend – with producer Joe McAlinden from Single Track Records.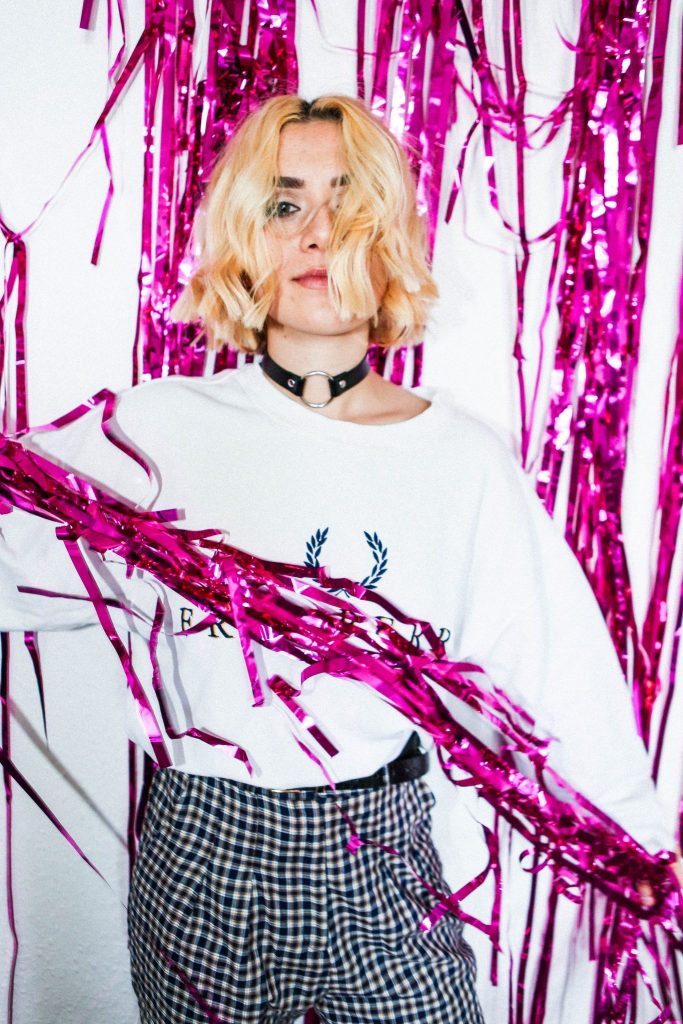 Inspired by acts including Wolf Alice, Chromatics, Desire and Pure Bathing Culture, Ess_Gee's music fuses pop, electronica, shoegaze and indie, with songs about friendship and survival whilst also drawing on the mood of her rural birthplace in Lochaline in the Scottish Highlands.
Ess_Gee says of her debut song: "'Bubble Queen' was written at a time where everything seemed to be falling apart. I couldn't speak out loud so the process of trying to make sense of what happened led to the lyrics. I was thinking about it all when I was awake, and even in my sleep, as though I was reminding myself that I don't want to lose memories, and I don't want to wake up to this world that selfishly moves on without you in it. So, I'll just stay here."
 
'Bubble Queen' is the first track showcasing her promising talent as a songwriter with plans to release more singles later this year.
 
Single Track Records is a joint venture between Joe McAlinden (Superstar) and music management company ie:music. 'Bubble Queen' is the debut release on the new label, which is based in Strachur, Argyll, on the west coast of Scotland.
 
Discover more about Ess_Gee:  Twitter | Facebook
Discover New Music…
For more live sessions subscribe  to our channel on YouTube and follow us on Facebook, Twitter and Instagram for news on the great new music we love.
Keep up to date with what we are listening to by following our Spotify New Music Playlist which we update every month.
0