The Ironworks in Inverness are hosting American synthpop collective Future Islands, as they perform in the Highlands for the first time.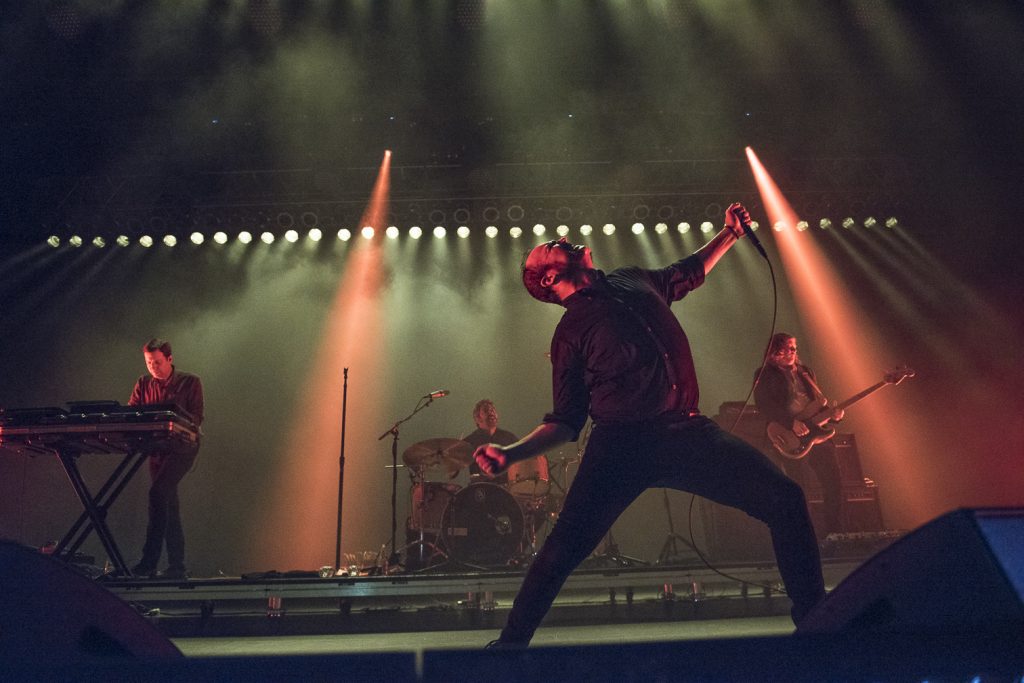 We are saying this now.  This is very likely to be Ironworks gig of 2018: Future Islands.
The creators of the brilliant album, The Far Fields as featured on our Essential Albums of 2017 list will be performing in the Highland capital on Tuesday 12th June 2018 and Inverness fans are in for a treat.  Our Murray saw the band live earlier this year at the BBC 6Music festival and testified that Samuel T Herring is one of the most intense and arresting front men in a very long time.
The band formed in 2006 but it was their 2014 breakthrough album, Seasons and the internet success of their performance (and Herring's dance moves) of lead single, "Seasons (Waiting On You) on the Late Show With David Letterman that catapulted them to international success.
Since then, the hard-touring band played their 1,000th show in July 2015 and celebrated their 10th anniversary in February 2016.  In 2017  they've played Coachella, 6 Music Festival and Glasgow's iconic Barrowlands.  Their latest album, The Far Field, is a ram packed album of top drawer 80s inspired groovy synth pop.
Caroline Campbell, Director of Ironworks, says "We're really excited to have Future Islands perform on the Ironworks' stage – they've got a great energy. It's always amazing to be able to host such prominent artists in the Highlands."
IDLES
Bristol 5-piece IDLES will be joining Future Islands for the Inverness gig as well as dates in Edinburgh and Greenock.  In a time of polarised politics and murky waters; IDLES and bands like them are needed to remind people that it's ok to dance and laugh and sing in the face of adversity.
IDLES have been promising to do great things for some time now, and with their debut album Brutalism they absolutely fulfil that promise, and a furious promise at that.
The bands anticipated second LP –  Joy as an Act of Resistance will be out August 31st via Partisan Records.  IDLES have also shared the album's first single, a pro-immigration anthem entitled "Danny Nedelko," which takes its name from one of the band's close friends (and Ukrainian immigrant). The song is accompanied by a self-directed video that features Danny himself.
Tickets
Brought to the Ironworks with PCL Presents, Future Islands will be performing on Tuesday 12 June 2018. Tickets are available here.