Glasgow based synth-pop Happy Spendy release debut LP via Lost Map records.
Glasgow based 5-piece, Happy Spendy first came to my attention through the wonderful GoldFlakePaint.
It's taken us over a year to catch up. But we are here now and rejoicing at the bringing together of Happy Spendy's EPs from 2017-2020.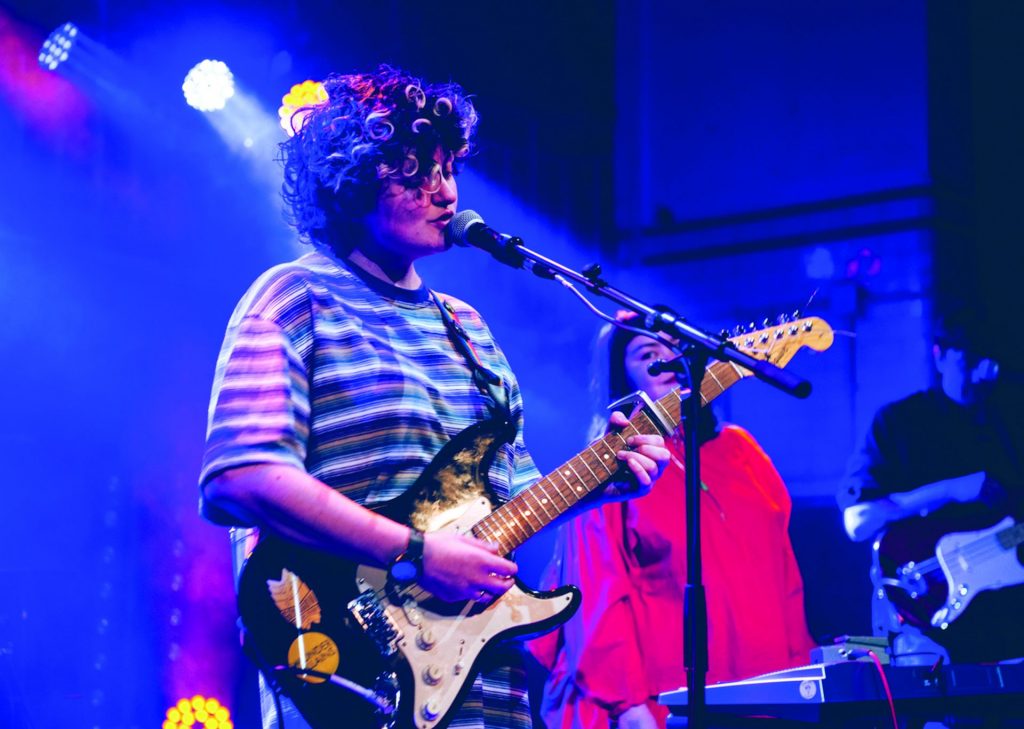 Their brand-new compilation album You're Doing Okay gathers together all three of Happy Spendy's EPs in one place for the first time. It's a collection of songs which act almost like a diary for singer and songwriter Eimear Coyle, marking milestones in grief and falling in love.
To announce the album, a new video for the track 'Fresh Air' is available to watch below.
Eimear started Happy Spendy to help her work through some tough times, and brought it to life with Glasgow friends Kieran Coyle, Rosie Pearse, Siobhain Ma and Connell King. Eimear and her drummer/producer brother Kieran had previously played together in indie-pop band Wonder Villains, the soundtrack to their teenage years growing up in Derry, Northern Ireland.
Happy Spendy released their debut EP You Look Lovely in 2017 and have supported some of their favourite artists including Self Esteem, Lomelda, The Spook School, The Vaselines and Bossy Love and received radio support from BBC 6 Music's Gideon Coe and BBC Radio Scotland's Roddy Hart.
You're Doing Okay is available now on limited edition vinyl via Lost Map.
0