Singer-songwriter, I Am David Laing releases new EP, Maybe We'll Stay.
After three years of testing the waters with new material, I Am David Laing releases Maybe We'll Stay an E.P to bridge the gap between the first album and the forthcoming second.
David Laing is a 28 year-old singer-songwriter from the picturesque town of Gourock. Having fronted numerous bands over the last few years, David enjoyed considerable success that earned him support from local and national radio and saw him share the stage with the likes of Frightened Rabbit and Admiral Fallow as well as opening for Emeli Sande. Following this, Laing began to perform under the moniker I am David Laing.
His debut album, Please Don't Mind The Words, was released in October 2015 and saw him open for King Creosote before performing his own sold-out headline show in Greenock. After the album's release, Laing went on somewhat of a musical hiatus. With fewer performances, less writing and the demise of a relationship, he started working on his second album in 2017.
The second album was in the early stages of recording just as the global pandemic hit and reshaped the recording process. Frustrated and feeling the effects of self-isolation, Laing set to work recording on his own, using a minimalist approach from his West of Scotland flat.
Maybe We'll Stay is the end result, a live simplistic E.P. Five songs, four of which are older tracks that have been reworked acoustically and one new lead single 'Let's Go Away', have been recorded solely by Laing, mastered by Stuart Guffie and created out of necessity in the background whilst the production wheels begin to turn on album number two.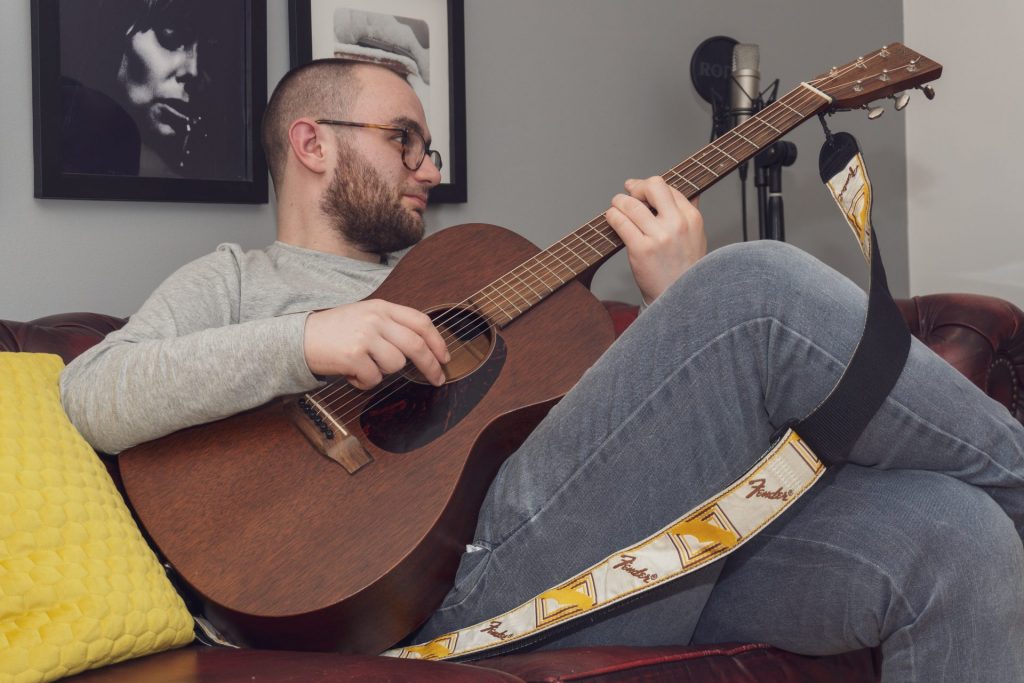 Discover more about I Am David Laing: Facebook | Twitter | Instagram
0