Drummer/vocalist Andy Duncan of Edinburgh's Miracle Glass Company shares his thoughts on life in lockdown and new album, MGC2.
Formed in 2014, Miracle Glass Company's old school rock 'n' roll captured the attention of both fans and critics with their early singles and debut album, 2016's Owen Morris produced 'MGC1', a reputation further enhanced by their live shows, with BBC Scotland's Vic Galloway describing one show as 'The best gig I've seen in years'.
After a hiatus in early 2018, the band returned with a handful of shows, including a blistering performance at London's famous Shepherd's Bush Empire and festival shows at XpoNorth, Belladrum and Lindisfarne before hunkering down in the Miracle cave to focus their energies on recording album number two at the end of the year.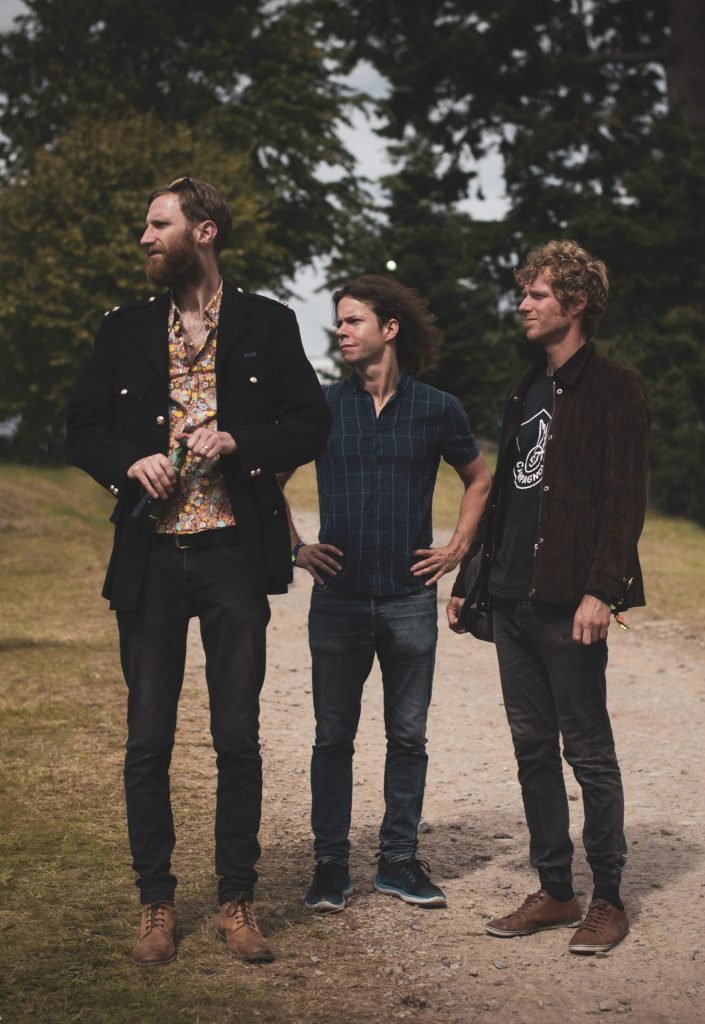 Are you keeping well and how are you spending lockdown?
Yes managing to keep very well thanks. Lockdown has been pretty busy for me – home-schooling, gardening, and DIY are the main ones. The DIY includes flooring the loft and finally getting my home studio setup, so that has also meant plenty of experimental music making, which has been great!
Does music mean more to you now than ever and how are you responding to it creatively?
I don't think music could have meant any more so that doesn't really apply. But definitely missing the communal aspect of rehearsing and gigging. As I mentioned above I've setup a home studio and have started to write and demo some new songs. As a band we're working on ways we can create music to share with people in a meaningful way while on lockdown, as well as after lockdown but before gigs (which looks like it could be a long time).
What music are you listening to right now?
I'm mostly tuning in to online gigs to stay connected with the music community. There is a great Facebook page call Ruby Tuesday Live Sessions. It's based around a regular Tuesday night gig a bunch of us used to do in Edinburgh and there are some seriously talented singer-songwriters on there, like Daniel McGeever, Rossco Galloway, Aaron Wright, Lewis Gibson, Jamie Argo, Alistair McErlain, Tica Douglas, Mike Kearney etc. William was a founding member back in the day and does a set on there most weeks. I've played a couple of times as well (they gave the drummer a guitar!!!). Well worth checking out.
Have you discovered any music gems during isolation?
William turned me on to Willie Nelson recently so I've been delving into his stuff, especially live shows. A lot of people don't realise what a great guitar player he is, really incredible.
Get fit or embrace the bulge?
Get fit for sure! I've been letting Joe Wicks be my fitness guru.
Have you been surprised at the contents of your kitchen cupboards, and have you made anything delicious from said contents?
I've been surprised how quickly the cupboards empty during lockdown!
What habits have started to form or are starting to fade?
Regular exercise, piano playing and beer drinking habits forming.
What random things are you buying online?
I was never much of a shopper, but I have bought a new pair of trainers. I needed trainers. Not that random I guess.
What are you doing to keep motivated? (Because by fuck it's hard)
I have two kids, a dog, a beautiful wife and a drum kit in my garage. I know this lockdown is hard for some people, but I have to say I am being thankful for what I have and loving life!
What are you most looking forward to doing again this is all over?
Going to the pub to see my pals and playing some music with people in a room.
And finally, have you anything you would like to plug or declare?
Yes, our second album MGC 2 is out now! Available on all digital platforms. CDs available to order from https://miracleglasscompany.bandcamp.com/album/mgc-2 and vinyl is available there for pre-order, shipping in a couple of weeks.
0