As we quarantine ourselves to help the fight against the coronavirus pandemic, we drop in on some of our music pals to find out how they are coping.
Darren Coghill, drummer with John O'Groats based Neon Waltz, shares his thoughts on his current listening habits and trying to stop watching the news while eating unnamed food concoctions.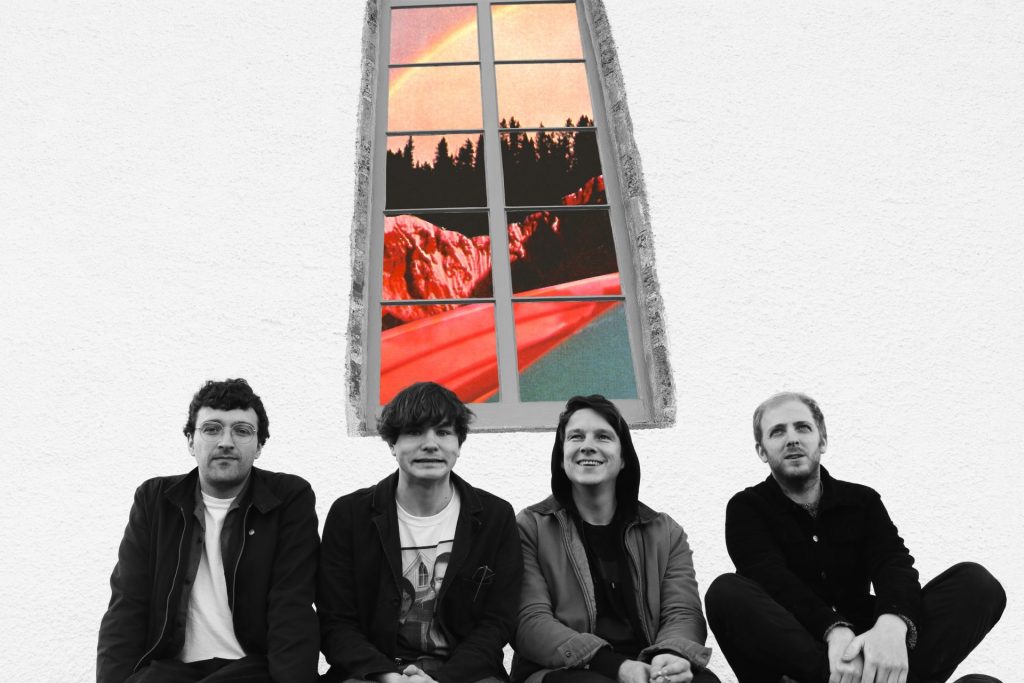 Are you keeping well and how are you spending lockdown?
Very well thanks and doing my best to keep it that way. Lotta family time; lotta news; less Facebook (it's worse than the news); good safe coastal walks once daily. Ozark on Netflix. Loads of music – listening and writing but yea…mostly enjoying the fam.
Does music mean more to you now than ever and how are you responding to it creatively?
I don't think it means anymore than normal to me – it's a pretty full on relationship already. But it is lovely seeing different people get more out of it at a time like this though. Music is really doing its job right now. Creatively I've got a right burst of motivation. I can't quite figure out why that would be but I'll take it.
What music are you listening to right now?
I'm mostly into playlists just now. My Spotify Discover Weekly was class this week by the way, it's usually pretty good but this week…they've really been working' hard during lockdown. If I hear something I like I go check the name & save. More than twice recently that's been The Replacements who I've never known much about but Spotify is pretty sure I'll like them and it might be right. Been mad into Wings the past few months. Always time for Dr Dog. There's a new Johnathan Wilson album I like. Beck's Sea Change. Catholic Actions new one, it's class. Baxter Dury. Some Chuck Berry actually too. Someone suggested (I won't name names) I listen to Kacey Musgraves Golden Hour today so I did. Yea, some of it was ok. Some of it wasn't.
Have you discovered any music gems during isolation?
I guess The Replacements. I need to delve a little deeper to confirm that though.
Get fit or embrace the bulge?
It changes day to day to be honest. I just nailed a whole pack of Foxes White Chocolate Cookies though. So it's been a bad day.
Have you been surprised at the contents of your kitchen cupboards? 
I can't say I have no, you always knew those tins were there just waiting for a time like this.
And have you made anything delicious from said contents?
I had something for dinner tonight that doesn't have a name. So I guess there's yer answer.
What habits have started to form or are starting to fade?
Watching the fucking news at the dinner table. That's got to stop.
What random things are you buying online?
Nothing random, trying to keep the online shopping to a minimum. I really like the parcel lady that delivers here and I think she's working pretty long hours. That said, I bought a pair of shorts to get out a run but that's never really gonna happen so I've wasted her time already. I'm sorry.
What are you doing to keep motivated? (Because by fuck it's hard)
Having a little bit of routine is helping I think. I do non-music stuff (the best I can – I do a little if the opportunity shows up) during the day and then by the time the evening comes I sit down to work on music of some kind. So by that time I'm seriously motivated. I'm trying to do a few things that involve other people too, that way there's a little pressure to make sure I get something done.
What are you most looking forward to doing again this is all over?​
Seeing the rest of my family & my friends. Speaking to people in person – I'm finding the lack of that a bit weird. And then play some really, really loud music with the rest of the band. There's gonna be a party after this & it'll be magic.
And finally, have you anything you would like to plug?
Yea, amongst this madness we released an EP. It probably got overlooked which is fair enough but you can buy it on vinyl online. It's called Huna after our good pal Marky & it's pretty good I think. Although it's out now our tour to promote it has been pushed back until September/October. People should come, it could possibly be the party I'm talkin about. I hope so anyway.
Discover More: Neon Waltz
0