OpenPlan lead guitarist, Declan Gunn shares life in lockdown.
OpenPlan are a promising young indie-rock quartet from Caithness in the far north of mainland Scotland who in their short time together have harnessed a loyal fanbase with their catchy and optimistic songs.  Think, Inhaler, Sam Fender and their fellow countrymen, Neon Waltz.
Their vibrant stomp has led to sold out shows in their hometown as well as support slots with Miracle Glass Company, Neon Waltz and festival appearances.  OpenPlan were due to play a show for Netsounds at Ironworks in Inverness earlier this year – a promise we aim to keep when it's safe to do so.
Their demo EP, Déjà vu amassed over 25,000 streams and their latest single Traffic Light is proving equally as popular.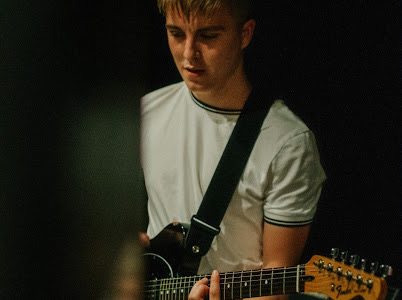 Hi Declan, are you keeping well and how are you spending lockdown?
Pretty well thanks. Struggling to find stuff to do some days, but mostly been practicing guitar and trying to pen a couple new tunes. Have been listening to a lot of different albums too, me and some mates organise a listening party every now and again, and all listen to an album together start to finish, seems to pass the time! Been bashing lots of Call of Duty with the lads too.
Does music mean more to you now than ever and how are you responding to it creatively?
I wouldn't say it means any more than it usually does really. Creatively, been trying to record a few different styles of music, to see what sort of stuff works. Our Spotify listeners have increased massively during lockdown, I suppose that means a lot.
What music are you listening to right now?
I've been getting back into bands like The View and The Strokes recently. A lot of good Scottish bands on the go at the moment too like Voodoos, Baby Strange, Declan Welsh and Luna The Professor. I'm still mad into Fontaine's DC, hoping to catch them live again post-lockdown. Neon Waltz's new stuff is great too.
Have you discovered any music gems during isolation?
When I Have Fears by The Murder Capital for sure. Another band I want to see live post-lockdown.
Get fit or embrace the bulge?
Definitely embracing the bulge. Been eating my bodyweight in crisps most days.
Have you been surprised at the contents of your kitchen cupboards? And have you made anything delicious from said contents?
Can't say I've been surprised, but I've cooked up a few good meals for the family! Homemade fish and chips was a hit.
What habits have started to form or are starting to fade?
Drinking way too much coffee daily just to sit and binge watch Netflix and gigs on YouTube all day. Not a great habit!
What random things are you buying online?
Have actually managed to refrain from online shopping so far! Hasn't been easy.
What are you doing to keep motivated? (Because by fuck it's hard)
Coffee again. Works wonders. Being productive in a day definitely helps to feel more motivated for the next day!
What are you most looking forward to doing again this is all over? 
Definitely gigging. Have missed it so much. Going to gigs and playing gigs that is. Gutted our Scottish tour had to be postponed until the start of next year, but that will be good when it comes around.
 And finally, have you anything you would like to plug or declare?
100%. We've got a small demo EP out on Spotify, and a couple other tunes.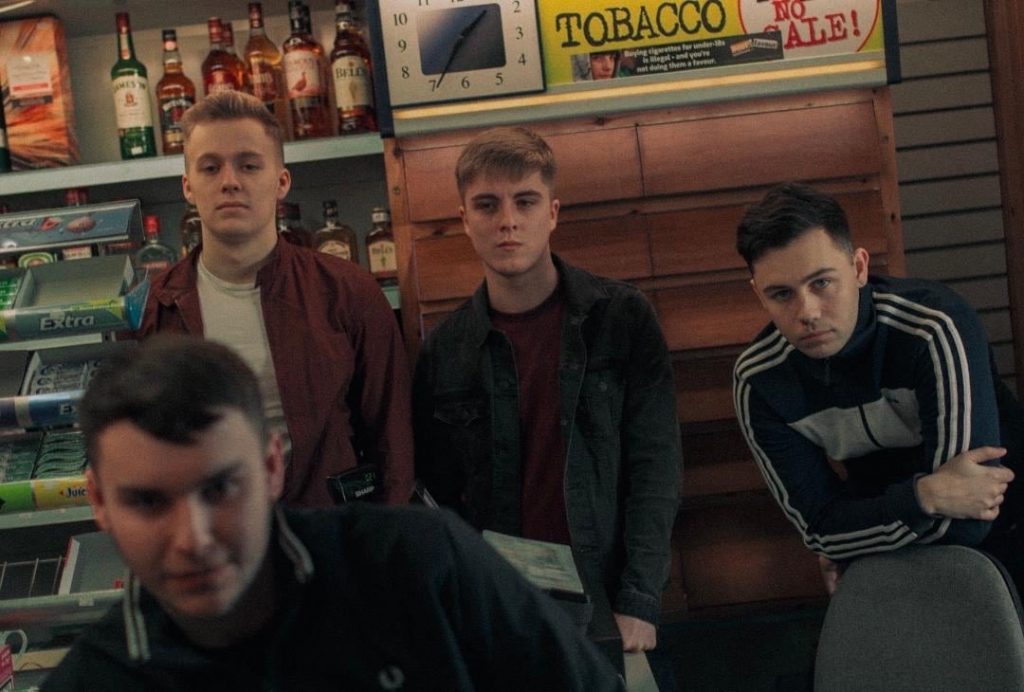 Discover more about OpenPlan:  Facebook | Twitter | Spotify | YouTube | Instagram
0