Josh Mackenzie from Scottish band, Lional shares his life in isolation.
As we quarantine ourselves to help the fight against the coronavirus pandemic, we drop in on some of our music pals to find out how they are coping.
We caught up with Josh Mackenzie, frontman and songwriter with Highland based indie-noir rock band, Lional.
The band, formed in early 2014, and signed to independent label IMOUT Records, who released their debut single Season of Salt in 2015.  Their most recent release was the stomping new wave sounding Hold On We're Going Down.  In 2019 the band supported Noel Gallagher and his High Flying Birds in Inverness, Edwyn Collins,  a triumphant main stage performance at Belladrum Tartan Heart Festival and their own Scottish headline tour.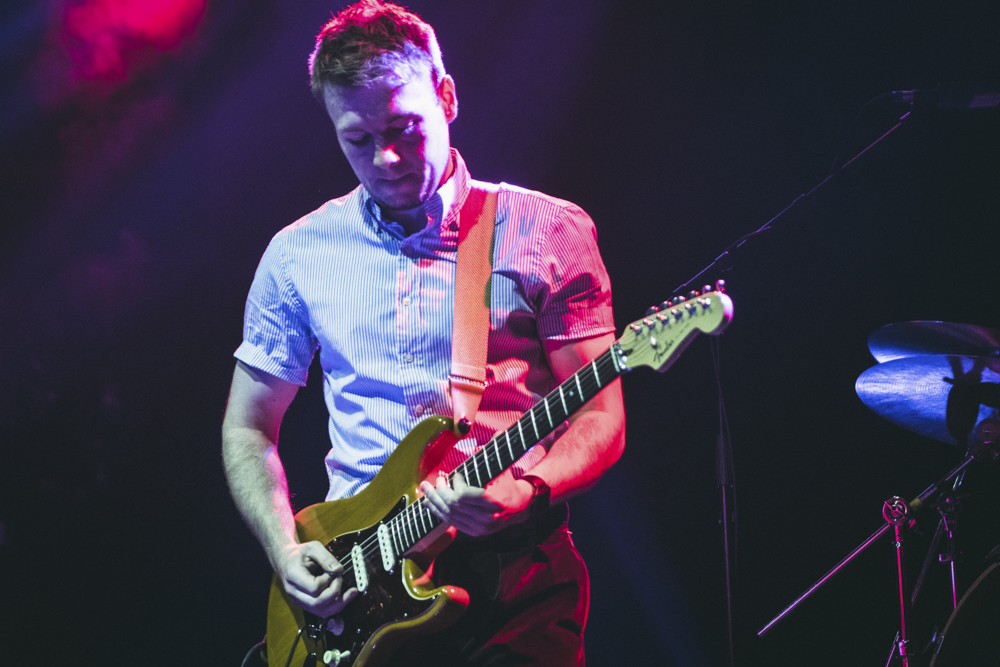 Are you keeping well and how are you spending lockdown?
I'm keeping very well thanks(touch wood). I am spending lockdown writing and recording music in my home studio set-up, as well as going out for long distance runs usually as far into the wilderness as possible. Breathing in the trees and listening to some sweet jams along the way.
Does music mean more to you now than ever and how are you responding to it creatively?
Yes it does. I've had a year of some pretty big changes. Some great, some difficult, but throughout the periods of uncertainty, music has been such a loyal companion. I would be so lost if I couldn't put my emotions into wee songs.
What music are you listening to right now?
I have recently been focused on upping my production game and that has led me to more electronic based artists. At the moment it's a heavy rotation of Metronomy, Mount Kimbie, James Blake, Four Tet and Dua Lipa's new album (that's absolutely belting btw). Also been getting back to The Beatles catalogue and Scott Walker in the more traditional songwriting side of things.
Have you discovered any music gems during isolation?
Last night I was watching the first episode of the new Ozark season and Radiohead's 'The Daily Mail' came on during the last scene and played into the credits. What a piece! I had never given it the time of day before and I consider myself a pretty big Radiohead fan, but the placement of it really brought it out to me and just given the overall situation we are in, it hit me right in the chest like all my favourite Radiohead songs.
Get fit or embrace the bulge?
The blast of endorphins I get from exercise are essential more than ever, but I love me some tasty treats in the evening. So a balance of both?
Have you been surprised at the contents of your kitchen cupboards? And have you made anything delicious from said contents?
I seem to have a fairly extensive collection of herbs and spices. Have been ignoring the best before dates and firing them into some extravagant curries and the like.
What habits have started to form or are starting to fade?
Sleep pattern is starting to go out the window due to sitting up late working on recordings. Kind of at the stage where the birds wake as I'm drifting off. Night shift.
What random things are you buying online?
I'm being boring and watching the pennies. I mainly just buy clothes and that's kinda pointless right now.
What are you doing to keep motivated? (Because by fuck it's hard.)
Music, music, exercise, video calls with friends and more music.
What are you most looking forward to doing again this is all over?
Having a jam with the rest of the band and playing a goddam gig!
And finally, have you anything you would like to plug or declare?
I have no idea when there will be new music from Lional now I'm afraid, but keep your eyes peeled on our other projects. Gord's The Dazed Digital Age have new stuff in the works and Lauren has Chancers. I am also working in getting together a body of work to release under my own name.
Discover more about Lional:  Facebook | Twitter | Instagram | Spotify
0