KT Tunstall shares her life in lockdown and calls out label streaming profits.
We are incredibly honoured to be able to drop in on KT Tunstall and see how she is coping with life in lockdown.  We first met KT when she burst into our gazebo at Belladrum Tartan Heart Festival and performed a wonderfully stripped back acoustic version of 'Suddenly I See'.  It brought the sun out.
KT Tunstall has been wowing fans around the world for over 15 years with her incendiary live shows whether solo or with her incredible live band.
KT, who is originally from Edinburgh started off her career with a variety of bands and collaborated with members of the Scottish indie-folk collective, the Fence Collective before releasing her debut LP Eye To The Telescope in 2004.  Her sparkling performance on Later… with Jools Holland in 2004 propelled her into the public eye and her debut LP was nominated for the Mercury Music Prize.
BRIT Awards and Ivor Novello Award winner released her second studio album, Drastic Fantastic released in 2007 contained a string of hit singles and made the top 10 of the US Billboard Top 200 chart.
She has collaborated with numerous artists over the years including James Bay (Two Way), Andrew Bird (Made Of Glass) and with Nick McCarthy (Franz Ferdinand) on her recent LP, Wax.  KT has also written soundtracks for films including Winter's Tale, We Could Be Kings and Million Dollar Arm.
Her most recent album, Wax (2018), is the second in a trilogy of LPs centred on the themes of soul, body, and mind.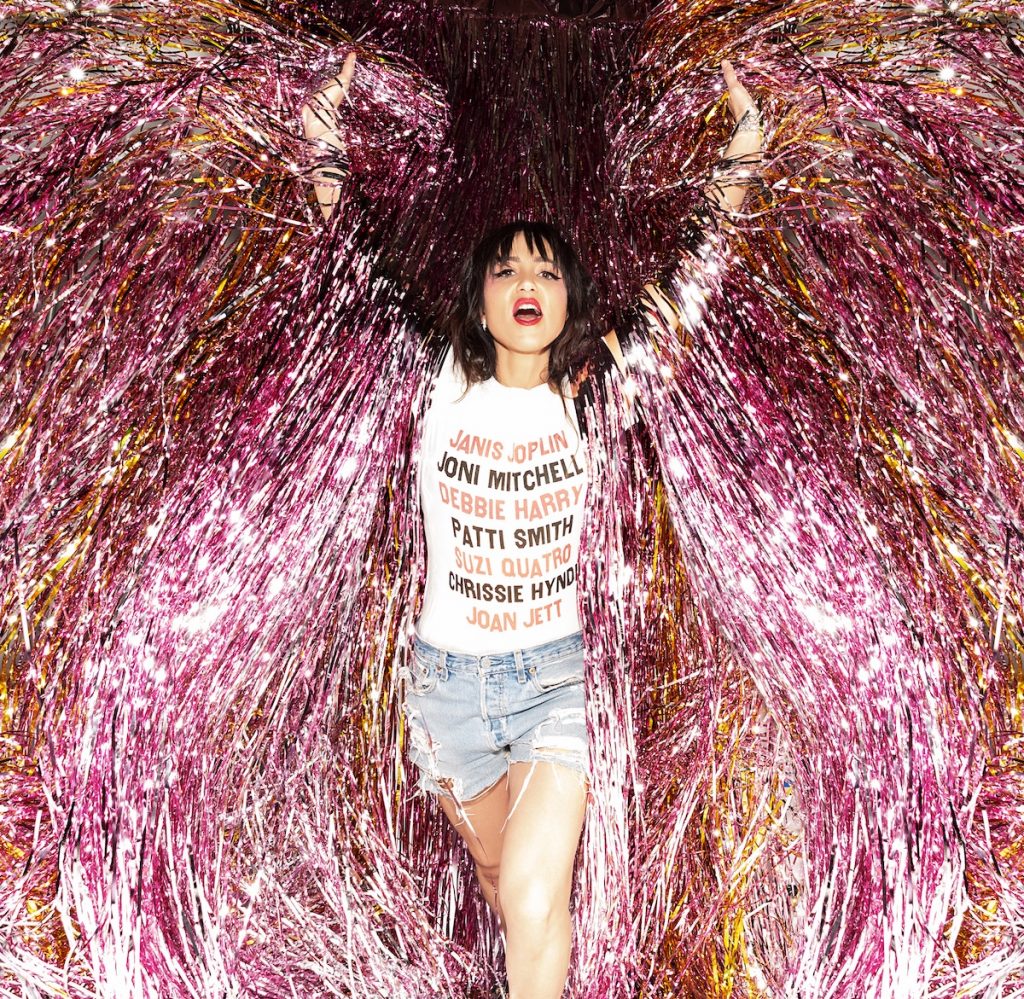 Are you keeping well and how are you spending lockdown?
I'm doing really well thank you. My day to day life is usually spent continually on the move; traveling, touring, living on a bus or in hotels, so the silver lining of this for me is spending some prolonged time at home. I'm honestly just taking the opportunity to chill out. My life has been ridiculously busy for a long time, and I'm always saying 'I wish I had a bit more downtime' – so here it is. I haven't been particularly creative, and I've adopted a little rescue dog called Minnie, so she is keeping me company!
Does music mean more to you now than ever and how are you responding to it creatively?
If anything, I find I have more of a compartmentalised work ethic towards music these days. I spent a long time being kind of unhealthily obsessive about it, and now I see it as my craft that sits alongside my life rather than dictating (albeit in an often very enjoyable way!) my existence. I'm currently working out how to make my new album remotely – I think I am going to be able to do it with a superhero musician/producer team which is exciting.
What music are you listening to right now?
I'm enjoying that which soothes the brain – visiting some old records, Nick Drake, Joni Mitchell, Chet Baker, Django Reinhardt. And whenever I need to drive anywhere I'm repeatedly listening to An Moon Shaped Pool' by Radiohead, it's such a beautiful album.
Have you discovered any music gems during isolation?
I've enjoyed Fiona Apple's new album. It's great, very intense and brilliant.
I've also been listening to Alexi Murdoch for the first time and love his voice, playing and writing. I've also been doing hour long Raves on Instagram every weekday with fans, and we found a tribal workout remix of 'Never Ending Story', which was quite frankly, fucking epic!
Get fit or embrace the bulge?
Ha! My raves each day at least mean I get a bit of a sweat on, and I'm taking the dog for walks, but just eating healthily and trying to make sure the bottle of wine lasts a few days…I have this suspicion I might do more exercise…I have ordered a yoga mat… but we shall see.
Have you been surprised at the contents of your kitchen cupboards? And have you made anything delicious from said contents?
I just moved into my new house a week ago, so I'm literally starting from scratch. I've very into watermelon, feta & basil salad, I could eat that every day. I am getting perilously close to attempting to bake something. Wish me luck.
What habits have started to form or are starting to fade?
I'm loving watching some great TV which I don't usually do. Wild, Wild Country, Unorthodox, Ozark, it's all really great work.
What random things are you buying online?
A step ladder, a Soda Stream, dog sweaters, tinsel curtains, disco lights…
What are you doing to keep motivated? (Because by fuck it's hard)
Honestly, I'm not giving myself a hard time. I'm extremely good at doing fuck all and really enjoying it, and after the wreckage of this years' touring, I'm probably going to be on the road for the next few years straight, so I'm savouring every minute! I'm a real believer in good ideas requiring lots of brain space surrounding them, so what's happening right now – I am accepting that this is the space.
What are you most looking forward to doing again once this is all over? 
Seeing friends, it'll be really nice to see people's faces in person again.
And finally, have you anything you would like to plug or declare?
Come and join me for my week-day raves on instagram – 8pm UK time, mid-day LA!
And also, importantly, this situation is highlighting how utterly fucked the splits of streaming income are for musicians and writers. I am educating myself, and bottom line, streaming platforms aren't blameless, but the labels are absolutely screwing their artists.
Musicians, writers and players were already suffering the fallout of streaming and labels not fairly sharing their profit, but after this the community will be absolutely devastated. Many artists will not financially be able to continue. Check out Tom Gray (Gomez)'s Twitter thread on it. He's encouraging us all to use the hashtag #BrokenRecord to make some noise to begin applying the pressure to change the bullshit! Rage on!
Discover more about KT Tunstall – Official Website | Facebook | Instagram | Twitter