We dropped in on Scottish artist LILURA who is in isolation with her dog in their little beach house.
As we quarantine ourselves to help the fight against the coronavirus pandemic, we drop in on some of our music pals to find out how they are coping.
LILURA is electro-pop artist Jemma Tweedie who hails from the small seaside town of Nairn in the Scottish Highlands. Originally starting off as an acoustic artist, Jemma built up a respected profile performing across the UK including RockNess and Belladrum Festivals as well as being Cafe Nero's touring artist in 2013.  After time off to focus on writing and production and spending time in London and Los Angeles she started to record and release songs under the name LILURA.
LILURA released her debut single, 'Darkest Desire' in 2017 and her latest single, 'Disaster' was released at the beginning of of April this year.  The track was originally scheduled for release in thee summer along with new tour dates.  With the live tour on hold, LILURA has decided to release the track now.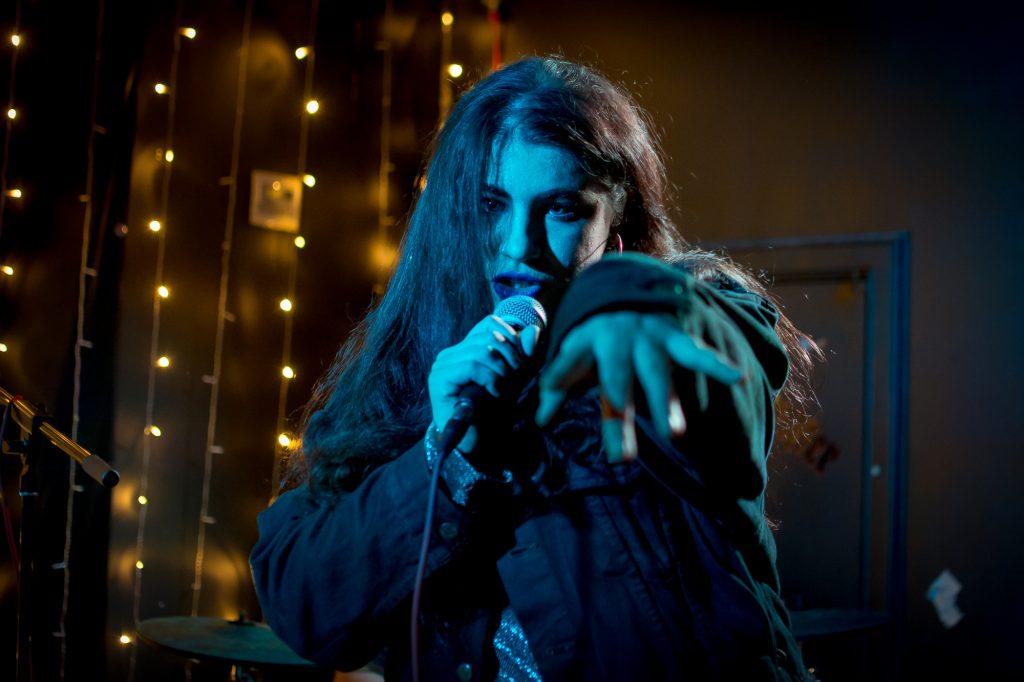 Are you keeping well and how are you spending lockdown?
I am actually spending lockdown on my own, with my dog in our little beach house so we are taking nice long walks and I'm trying to get spend my time creatively but also I'm enjoying the time off so I'm in full relaxation mode.
Does music mean more to you now than ever and how are you responding to it creatively?
Music is a part of my life every day anyway but I guess now it's even more important. I've joined twitch and submersed myself into the world of live streaming. I've only done one so far myself but it's really nice to tune into watch other musician's performances that I wouldn't usually get to see. I've been riding a creative wave for a few weeks now and started writing a lot of songs before lockdown happened so it's nice to give them some more time and try and get decent sounding demo's that I can hopefully take to a studio once this has all blown over.
What music are you listening to right now?
I've actually rearranged my Dad's old vinyl collection so I've been taking a couple of those a day and listening to them all the way through. Bands like the Clash, Prince, David Bowie, all music I love anyway but it's nice to appreciate these albums in their entirety in the house rather than throwing songs onto a Spotify playlist to listen to on the move.
Have you discovered any music gems during isolation?
Not yet, I've been more nostalgic and listening to older things that I haven't heard for a long time. But I have discovered some cool new podcasts! Some music related others just general chit chat but it keeps me learning and they are also great company.
Get fit or embrace the bulge?
The first week I was fully embracing the bulge! Now I've tried to put together a kind of workout plan and I'll try my best to stick to it but in my opinion as long as everyone does their best to stay healthy then that is the main thing.
Have you been surprised at the contents of your kitchen cupboards? And have you made anything delicious from said contents?
A whole lot of outdated food has been discovered that's for sure! As for my freezer, I'm wading my way through forgotten bulk cooking from months ago! I've not really cooked anything adventurous or exciting, that's definitely not a strong point of mine.
What habits have started to form or are starting to fade?
Surprisingly my sleeping pattern has improved. I think having less on my mind has allowed me to relax more and I'm able to switch off and fall asleep easier at nights. I'm also really enjoying having set meal times. I know these are things I'm supposed to do but it's easier said than done in my previously manic lifestyle.
What random things are you buying online?
Paint! I've rekindled my love of art so I've spent most of my money on supplies for that!
What are you doing to keep motivated? (Because by fuck it's hard)
Still setting an alarm to get up in the morning and writing out a weekly meal plan and timetable. Some days I stick to it, others are a disaster but it's an attempt to maintain some kind of structure in my daily life through these mad times.
What are you most looking forward to doing again this is all over?
Visiting my friends and family again. Phone calls are fine for now but I think everyone will appreciate each other more when we come out the other side and are able to have human contact again
Discover more about LILURA: Facebook | Spotify
0