Nigel Graham from Union Vinyl record shop, Inverness shares his life in lockdown.
Nigel Graham runs Inverness's only independent dedicated vinyl record store, Union Vinyl.  He opened the shop doors back in 2014 stocking an eclectic collection of new and second hand LPs.
He has also run a successful series of vinyl revival nights in the Highland capital.
Nigel is also part of the Ready Steady Go Go vinyl nights featuring 60s soul, Northern Soul, R&B,  SKA and mod classics all on vinyl.
Nigel also recently celebrated his 5oth birthday in lockdown, happy birthday Nigel!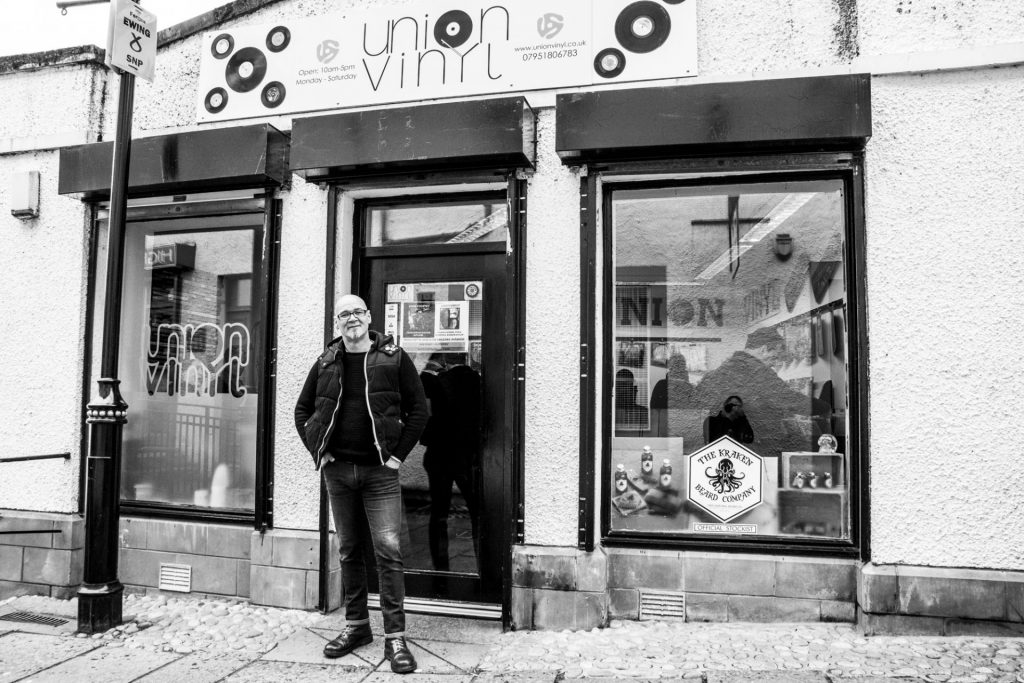 Are you keeping well and how are you spending lockdown?
Yeah as well as I can be in the circumstances, self isolation gives you plenty of time . I have done a few jobs round the house , and sorted out my vinyl collection .
Does music mean more to you now than ever and how are you responding to it creatively?
I have been listening to a lot of music since the lockdown, finding albums I put aside to listen too and now getting the time to listen to them all.  This period of isolation has also forced me into picking up sketch pad again.
What music are you listening to right now?
Too many artists to list but hitting a Mod Jazz vibe , some Miles Davis , and 80's tracks.
Have you discovered any music gems during isolation?
BBC 6 music always gives me new stuff to listen to.  I've also discovered that Candi Stanton has an amazing back catalogue!
Get fit or embrace the bulge?
Embrace the bulge.
Have you been surprised at the contents of your kitchen cupboards?
Not much of a cook, so not got to the depths of it yet . I found a jar of pesto and pasta , that's about my culinary skills!
What habits have started to form or are starting to fade?
Staying up later and getting up later, bad habit I know. 
What random things are you buying online?
I'm still buying lots of vinyl.  I've also bought some t-shirts in the hope we are out for the summer so the t-shirts can get worn.
What are you doing to keep motivated? (Because by fuck it's hard)
I am not watching the news , and just getting on with it. Finding new things to do most days 
What are you most looking forward to doing again this is all over?
Meeting all my friends and giving them a hug , if we are allowed too lol
And finally, have you anything you would like to plug or declare?
I am really hopeful the my awesome record shop, Union Vinyl will be able to withstand the lockdown and we can carry on as before. 
Check out Union Vinyl:  Facebook | Discogs
All images © Al Donnelly
0