Scottish electro-pop band The Roov share life in lockdown and new single, 'Boys'.
The Moray-shire based quartet The Roov mix disco, soul and rock and roll with glorious melodies and optimistic beats.  Their new single, 'Boys' is their latest infectious offering complete with a video released all under the challenges of the coronavirus lockdown.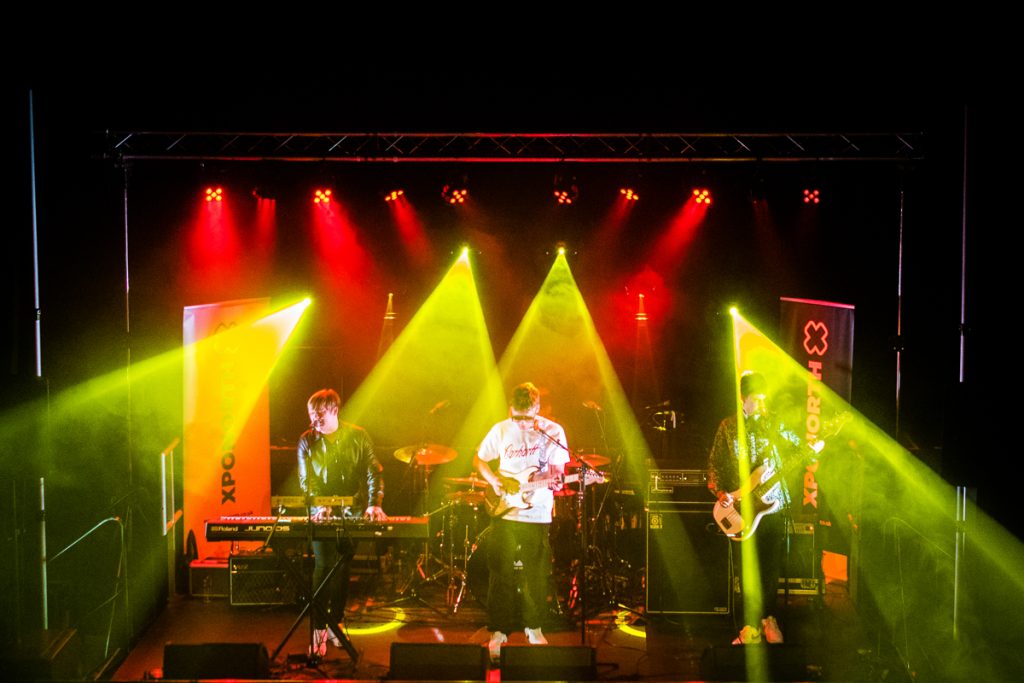 Are you keeping well and how are you spending lockdown?
Jordan: I am good. Keeping busy, drinking all the beers.
Matthew: Yeah I'm keeping very well, managing to keep busy and even finding some enjoyment from it.
Frankie: I'm keeping great thanks. I've been furloughed so have spent my lockdown eating and drinking excessively as well as honing my skills as a guitarist. Life's usually so busy so I don't have time to practice guitar out with The Roov.
Lewis: I am keeping very well, thank you. I hope you are too.
Does music mean more to you now than ever and how are you responding to it creatively?
Jordan: It's been quite good, being furloughed has given me a lot of time to work on ideas i wouldn't have had time to develop otherwise.
Matthew: Music has definitely made lockdown a lot more bearable for me. I've been listening to as much music as possible, practicing more than ever and even working on producing.
Frankie: Music has been a centerpiece of my life since I started teaching myself guitar at 15. I like all kinds of music and I'm open to all genres. Being close minded towards new music and putting constraints on your listening has never done anyone any favours creatively.
Lewis: Music is always important. Playing heaps of piano as usual. Re-strung my old acoustic and have been strumming away on that which has been cool. Finished a few songs in the last few weeks and new Roov music is in the post. How exciting is that!
What music are you listening to right now?
Jordan: I have been listening to Anderson .Paak's Ventura album and Calvin Harris' Funk Wav Bounces Vol1 pretty religiously for the past month!
Matthew: A bit of everything really, lots of disco, electronic music, listening to lots of old pop music as well as discovering new music from a range of genres. Just lot's of great music.
Frankie: Nessun Dorma – Pavarotti's version – obviously. I try to listen to it as often as humanly possible because I think on my death bed that could be the only thing I could possibly regret.
Lewis: Fleetwood Mac are my go-to band – they make me happy. The 1975, Prince, Whitney Houston. All happy music.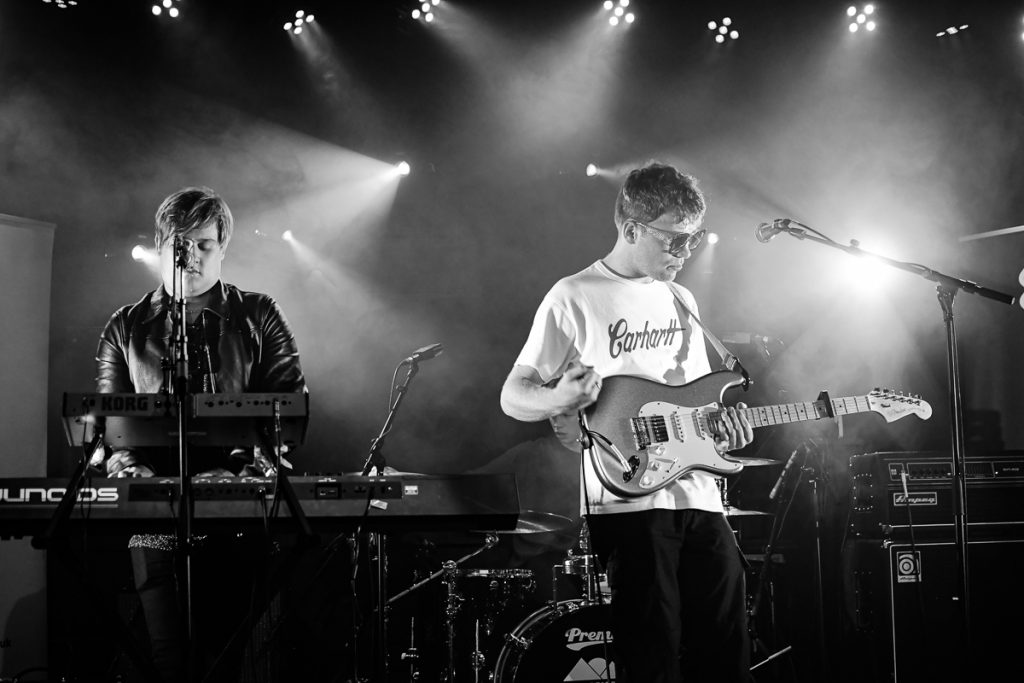 Have you discovered any music gems during isolation?
Jordan: Mmmm not so much. I've been trying to get creative myself rather than listening to other artists material.
Matthew: Really been enjoying The Roov's new single "Boys" Great pop vibes.
Frankie: I learned the guitar solo to The Beatles – 'Til There Was You and I cant stop playing it. George Harrison was criminally underrated as a guitarist. Have been listening to large quantities of the late great George Michael.
Lewis: I re-discovered Busted's album Night Driver. It's not busted as you know them. A lot of Stevie Wonder too.
Get fit or embrace the bulge?
Jordan: There was a plan to get fit at the start of furlough but that plan has since went out the window
Matthew: Getting fit. I've been doing workouts in my living room. I also recently got one of those Virtual Reality headsets which has a boxing game on it, so if anyone was considering messing with me after lockdown, I'd highly recommend not to bother.
Frankie: Keep fit always. Been fat once and I'm not going back.
Lewis: I'd like to say get fit but how good are Tunnock's tea cakes? You never know though, I might follow in Adele's footsteps and come out of lockdown completely unrecognisable.
Have you been surprised at the contents of your kitchen cupboards and have you made anything delicious from said contents?
Jordan: Surprised at the lack of contents. Been looking in the fridge every 20 minutes for the past 2 days and nothing has changed Fresh air sambo!
Matthew: I discovered a stray tin of Fray Bentos meatballs in gravy. They have since been returned to the back of the cupboard, where they belong
Frankie: I'm currently on my 1435th omelette of lockdown, can't get enough of the things. Current ingredient list consists of 3 eggs, grated cheddar, parmesan, chorizo, salt, pepper, peri peri seasoning, tomatoes, Worcester sauce, sriracha sauce.
Lewis: I made a trifle 4 weeks into lockdown. I miss my granny, so I used her recipe… it just wasn't the same….
What habits have started to form or are starting to fade?
Jordan: I used to get up quite early and go to sleep early but it's slowly starting to fade into long lies and staying up very late
Matthew: My habit of getting up at a decent hour is definitely starting to fade, However I've been forming wonderful new habits such as, exercising, eating healthy and annoying my neighbours with continuous drum practice and loud music.
Frankie: I feel my hobbies, habits and interests have remained fairly constant throughout lockdown.
Lewis: I've got a good skincare routine going at the moment. I am glowing like f*ck.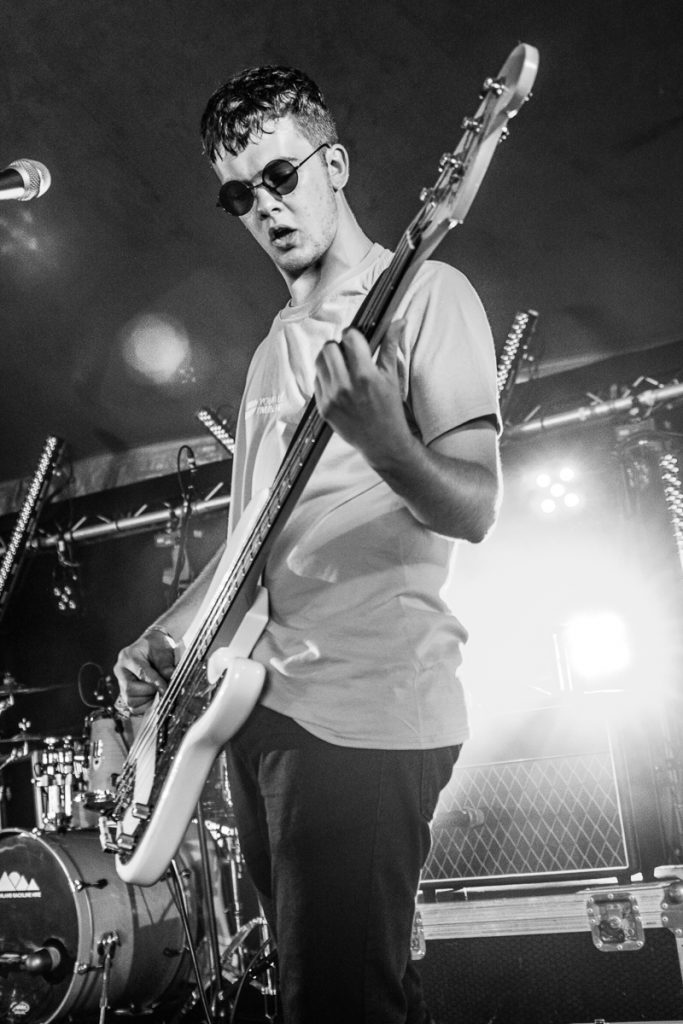 What random things are you buying online?
Jordan: I've been buying a lot of clothes, which is fairly counter intuitive as i have nowhere to wear those clothes out to
Matthew: Loads of old house Records
Frankie: I have purchased two BMXs, you can never have too many! I have also invested in crypto currency, not sure what I'm going to do with it though; or the BMXs for that matter.
Lewis: I bought a cowboy book called Hondo. I bought a synth from 1990. It was completely worth it for the pre-set "Honky-tonk". I've been buying heaps of fragrances because I collect them. I am currently wearing Escentric Molecules 01. It smells rather good. Lalique's Encre Noire sport is also shit hot in the warmer weather. Thank me later.
What are you doing to keep motivated?
Jordan: Trying to focus on music as much as I can! As soon as I get any sort of musical idea I'm pumping it into my laptop and working in it for a few hours.
Matthew: Doing lot's of random little tasks I wouldn't usually get around to doing.
Frankie: I try to maintain a healthy lifestyle – weekends aside. Plenty green tea and vitamins keeps me in a good headspace.
Lewis: Reading a lot of books throughout lockdown. Keeps the brain active and also helps creativity. Blasted through Lord of the Rings and away to start the Game of Thrones books. I also enjoy autobiographies of people who just attract trouble and get up to all sorts of bad shit. Keith Richards's book is brilliant as is Howard Marks's.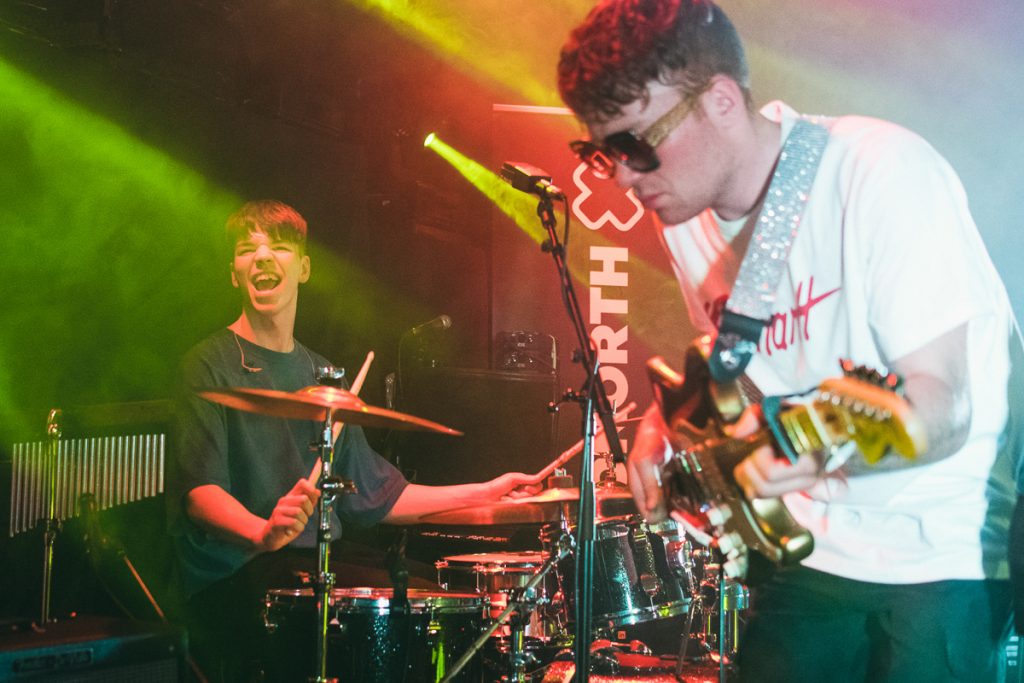 What are you most looking forward to doing again this is all over?
Jordan: Pub.
Matthew: Getting back out playing gigs and having good times with friends.
Frankie: Misbehaving with my bandmates once again.
Lewis: I'm going to the hairdressers to sort matters out…. Then pub.
And finally, have you anything you would like to plug or declare?
Jordan: Stream the Roov's new single 'Boys' if you get the chance. Sound of the summer.
Matthew: The Roov – 'Boys'. Available on all major music platforms.
Frankie: Go and listen our latest single. Stick it on repeat and we'll hopefully make a fiver off those robbing bastards Spotify.
Lewis: You should definitely check out 'Boys' by The Roov.
'Boys' is available now on Spotify and Apple Music.
All images © Al Donnelly.