This is our list of the most outstanding and most listened to albums of 2017.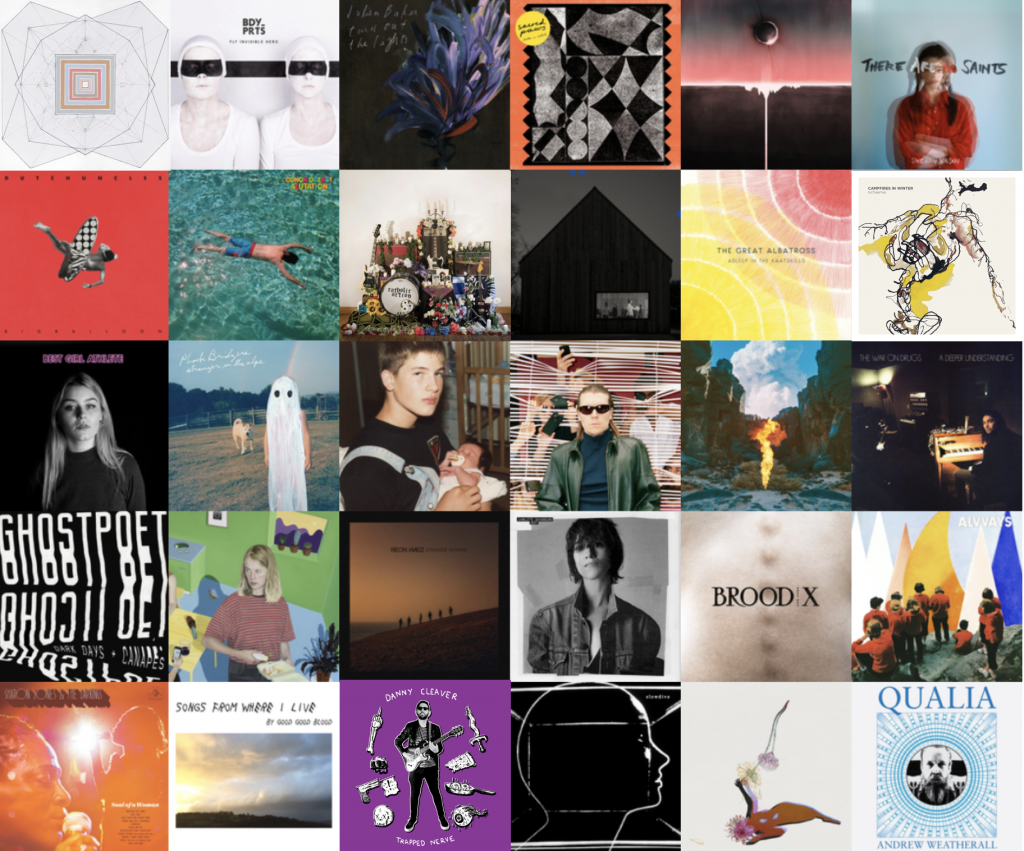 Despite what you think of the albums on the list or whether you agree or not doesn't really matter.  We aren't really expecting everyone to agree.
This is a collective list from the whole Netsounds team; a list of all the albums we thought were bloody great in 2017 and in the process we have probably missed a few off.  But, it is the best representation of what we have been listening to over and over in 2017. If that pisses you off please do tell us, we would love to hear from you!
Agree or disagree, you might just discover your favourite new album.  See the list in full below and our Spotify playlist.
Essential Albums of 2017
A Deeper Understanding – The War On Drugs
Antisocialites – Alvvays
Asleep In The Kaatskills – The Great Albatross
Best Girl Athlete – Best Girl Athlete
Big Balloon – Dutch Uncles
Brood X – Boss Hogg
Capacity – Big Thief
Conflats – Out Lines
Dark Days & Canapés – Ghostpoet
Every Country's Sun – Mogwai
Fly Invisible Hero – Bdy_Prts
Forced Witness – Alex Cameron
I'm Not Your Man – Marika Hackman
Ichaemia – Campfires In Winter
In Memory Of – Catholic Action
Migration – Bonobo
Qualia – Andrew Wetherall
Rest – Charlotte Gainsbourg
Salutations – Conor Oberst
Sleep Well Beast – The National
Slowdive – Slowdive
Songs From Where I Live – Good Good Blood
Soul Of A Woman – Sharon Jones
Strange Hymns – Neon Waltz
Stranger In The Alps – Phoebe Bridgers
Strike A Match – Sacred Paws
The Far Field – Future Islands
There Are No Saints – Siobhan Wilson
Tapped Nerve – Danny Cleaver
Turn Out The Lights – Julien Baker