Helsinki based lo-fi artist, Plant Food releases new album, Koalas Hug Trees To Keep Cool" via Fox Food Records.
'You In Front Of The Chapel' is taken from the new Plant Food album Koalas Hug Trees To Keep Cool (Fox Food Records) which is out the 18th April.  Check it out below.  Plant Food (aka Helsinki based Maxim S) made use of old casio keys, borrowed acoustic guitars, iPhone field recordings and samples to create the lo-fi album.
Little is known about Maxim, the artist behind Plant Food which kind of adds to the intrigue.  The album is a set of songs and sketches recorded since summer 2016 when he had become disenchanted with the music projects he was involved with.  Different parts of the album were recorded in Turku, Helsinki, Moscow and St Petersburg during 2016-2018.
Commenting on the album, Maxim added: "I have used old Casio keys which has those lighted keys used for teaching kids how to play piano. We've found it with my wife, Elina in the attic of in the attic of her parents' house in Moscow. She used to play this keyboard more than 10 years ago and for quite a long time it was sitting there waiting to be played once again.  It also felt nice spending long summer nights over there.  Elina also made an artwork for this album.
"I play Fender Duo Sonic which I've painted baby blue colour using organic door paint. There is no lacquer finish so It looks kinda ugly but I like it.  I use my laptop a lot and I borrowed an acoustic guitar in a change for stompboxes from a good friend of mine a reeeeealllyyy long time ago. He doesn't seem to care whatsoever, though.  Oh and I also use sampling a lot. And field recordings with my cracked iPhone."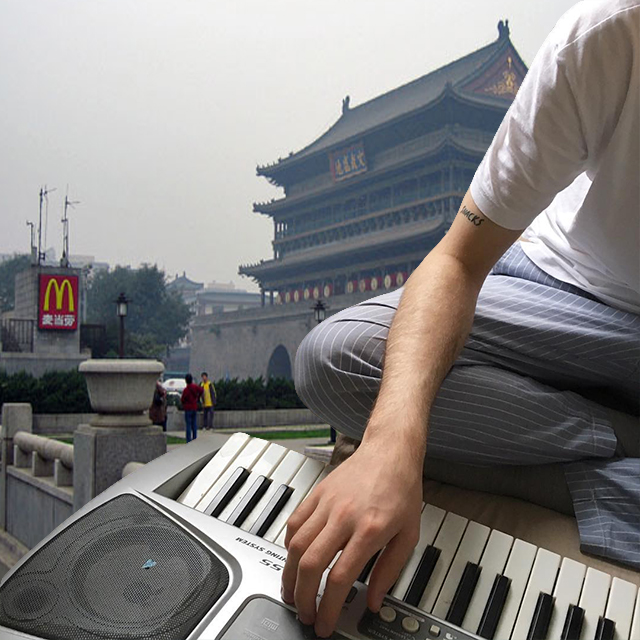 The new single 'You In Front of the Chapel'  is taken from the album 'Koalas Hug Trees To Keep Cool' out on the 18th April via Fox Food Records on Bandcamp.
Discover more new music here.
0