Scottish independent record label, Olive Grove Records release their first ever Christmas album, 'From Olive Us To Olive You' featuring Randolph's Leap, Campfires In Winter, Carla J. Easton (TeenCanteen/Ette), Eugene Kelly's (The Vaselines) and more.
Olive Grove Records are really big fans of festive songs and are very excited to be releasing their first ever Christmas album featuring an array of original songs from their roster.  It's a Christmas charity album with a difference – "a Scottish Christmas album that is sure to warm the cockles of your heart as the cold nights draw in."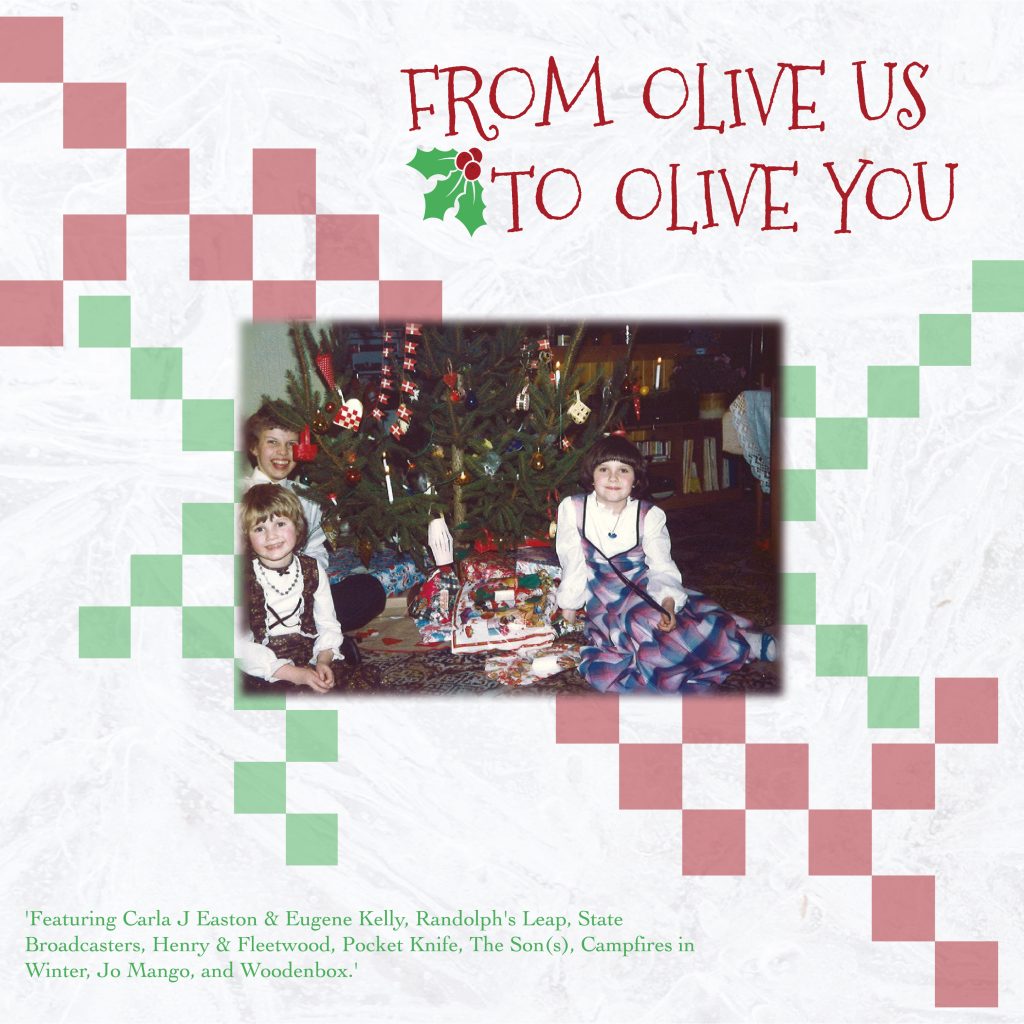 The album brings together Olive Grove artists for a good cause, from Carla J. Easton (TeenCanteen/Ette) and Eugene Kelly's (The Vaselines) 'When It's Starting To Snow (Please Be Mine)', to Randolph's Leap's 'Warm Outside', a witty, yet heart-warming song about Santa getting older.  There are more sombre moments from the likes of Henry & Fleetwood and the State Broadcasters, plus there's 'Half The Presents' from the latest addition to the Olive Grove roster, Pocket Knife, which is about Jesus living up to the stereotypes of being a Capricorn!
Every single penny of profit is going to be donated to CDH UK, a leading UK charity who support and advise families who are affected by Congenital Diaphragmatic Hernia (CDH)*.  Lloyd Meredith from Olive Grove said of the charity, "My son Luke was born with CDH three years ago this month, so it means a lot to me to be able to give something back to families who might not have been as lucky as ours."
The album came together over a very short period of time with the support of Jon Huxtable at Smallfish Recordings who mixed and mastered the album and for came up with the idea in the first place.  The artwork was designed by  Craig Rorrison and the good people at EmuBands oversaw the digital release of the album.
'From Olive Us To Olive You' will be released on Friday 15th December on a limited edition CD and through all of the major download stores. The album can also be pre-ordered directly from Bandcamp, it comes with an immediate download of Carla J. Easton & Eugene Kelly's 'When Its Starting To Snow (Please Be Mine)'.
* CDH is a rare birth defect which causes a baby to be born with a hole in their diaphragm. This results in the intestines (and sometimes the stomach) entering the chest cavity preventing lung growth.  Current statistics show that it affects around 1 in 2500 babies born and has a 50/50 survival rate.