Eligible albums can now be submitted for consideration for Scotland's national music prize, The SAY Award.
Now in the eighth year, The SAY Award encourages artists, labels and music fans alike to submit eligible albums released between 1 April 2018 and 31 March 2019 to The SAY Award website. The award strives to be egalitarian in all stages of the campaign and this is reflected in that there is no listing fee to submit an eligible album for consideration, and digital releases which fulfil the criteria are also valid. Submissions close at midnight on 31 May 2019.
The SAY Award has recognised some of the most influential artists in the country's music scene, with previous winners including Young Fathers, Sacred Paws, Anna Meredith, Kathryn Joseph and more, celebrating outstanding Scottish music of all genres on one bold and unifying platform.
Submit albums, view eligibility criteria and guidelines at www.sayaward.com.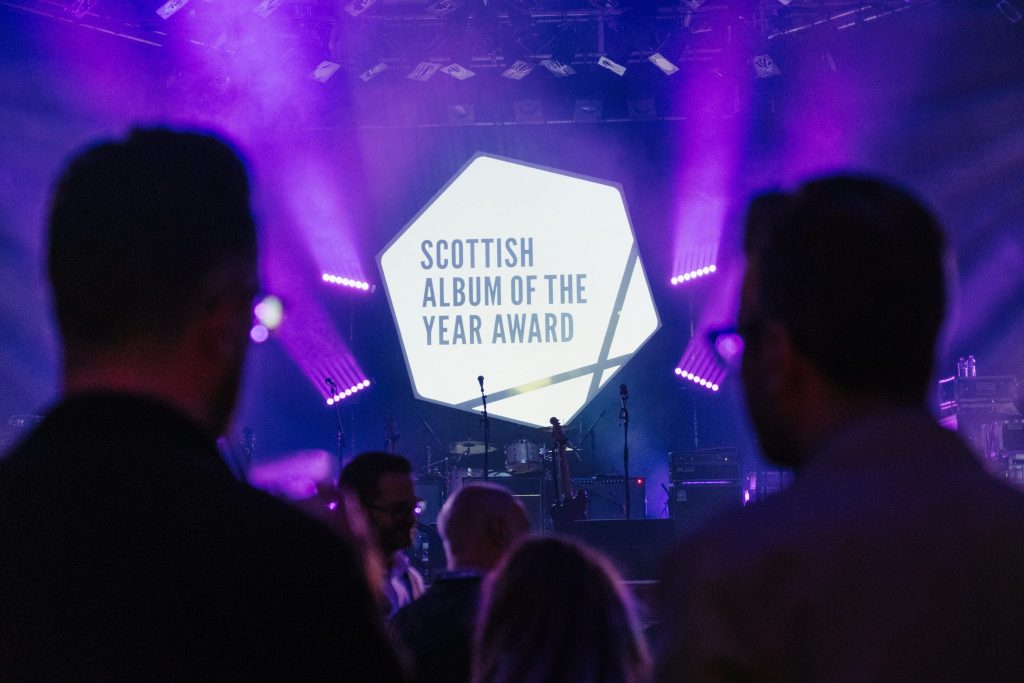 Anna Meredith said: "The SAY Award looks for quality, excitement and innovation across genres and across different stages, it's not just looking for the most popular or the biggest fan club or what might make the best news story. For me, winning The SAY Award gave us the chance to tour in the States which is something I've always wanted to do but wouldn't have be able to do to otherwise."
Paul Thomson (Franz Ferdinand): "The SAY Award casts a spotlight on Scotland's vibrant DIY music scene and allows artists who are often overlooked to rub shoulders with other Scottish acts with major label backing. With each year the quality on the Longlist and Shortlist is high and it's been an honour to be shortlisted in the past."
This year will see The SAY Award relocate to the opulent setting of The Assembly Rooms in the heart Edinburgh, with the ceremony taking place on Friday 6 September. With the winning artist collecting a £20,000 cash prize and nine runners up each awarded £1,000, The SAY Award is a truly remarkable event for Scotland's music industry.
Once all eligible albums have been collated, 100 impartial 'Nominators', chosen from sectors including journalism, broadcast and radio, music retail and live music venues, will consider the titles from The SAY Award's Eligible Albums list, nominating their five favourite albums and ranking them in order of preference. 'Nominators' include specialists in a variety of genres, such as jazz, classical, electronic and traditional folk, as well as key influencers from elsewhere in the arts. The SMIA assigns a score to each title in a Nominator's Top 5, before announcing the 20 highest scoring albums as The SAY Award Longlist for 2019.
The Longlist is then whittled down to a Shortlist of 10 albums, one of which will be chosen by music fans via an online public vote and the others decided by The SAY Award judging panel. Previous judges have included the composer Craig Armstrong, Turner Prize winning artists Douglas Gordon and Susan Philipsz, Filmmaker Lynne Ramsey, Music Editor of The Skinny Tallah Brash, DJ and Promoter Sarra Wild, Edinburgh International Festival Director Fergus Linehan, Sub Club Partner/Director Barry Price and Scottish Ballet's Sophie Laplane.
Robert Kilpatrick, General Manager at Scottish Music Industry Association said: "Celebrating the album as a format has always been integral to the ethos of The SAY Award. Whilst curated playlists may now dominate listening habits for many music fans, artists across all genres still strive to create bodies of work that effectively showcase and reflect their artistic identity.
"Albums are life changing, and they're as much about identity and connection for music fans as they are to the artists that create them. They're important, they're crafted and they deserve to be recognised as a huge artistic and creative achievement. As Scotland's national music prize, it's the job of The SAY Award to celebrate, promote and reward the most outstanding Scottish albums each year, regardless of sales, genre or record label affiliation. We're delighted to launch 2019's campaign, working with a fantastic set of partners."
Suzanne Miller, Nations Manager for Help Musicians Scotland said: "It's Help Musicians pleasure to be the 2019 Charity Partner of The SAY Award for a third year in a row. With a mutual focus on developing the sector and providing opportunities for career growth and artist resilience here in Scotland, it's a partnership that makes sense. We look forward to working alongside the amazing SAY Award team as well as supporting this years' longlisted, shortlisted and winning artists.'
0