Ten albums are now in the running for coveted title of Scottish Album of the Year.
The Shortlist for this year's Scottish Album of the Year (SAY) Award has been officially revealed ahead of next month's final award ceremony at the Assembly Rooms in Edinburgh on Friday 6th September.
The ten outstanding albums making up this year's Shortlist offer an incredibly strong and diverse snapshot of Scotland's flourishing music scene, spanning a wide range of contemporary genres and styles.
The 2019 SAY Award Shortlist, in alphabetical order:
Aidan Moffat and RM Hubbert – Here Lies The Body
Andrew Wasylyk – The Paralian
Auntie Flo – Radio Highlife
C Duncan – Health
Carla J. Easton – Impossible Stuff
Fergus McCreadie Trio – Turas
Free Love – Luxury Hits
Karine Polwart with Steven Polwart & Inge Thomson – Laws of Motion
Kathryn Joseph – From When I Wake The Want Is
Mastersystem – Dance Music *public vote winner
An incredible 293 album submissions were narrowed down by 100 impartial nominators who were all asked to vote for their favourite new releases, subsequently creating the Longlist. The newly announced Shortlist is comprised of ten albums; nine chosen by The SAY Award Judging Panel and one chosen by music fans via this year's online public vote.
The live announcement was made on BBC Radio Scotland by Nicola Meighan and Vic Galloway this evening. Nine albums on the Shortlist were chosen by a panel of judges made up of eleven key influential and experienced tastemakers from across the creative industries.
The final Shortlised album was chosen by music fans, who voted for their favourite Longlisted album across a 72 hour voting window which closed at midnight on Wednesday 14th August.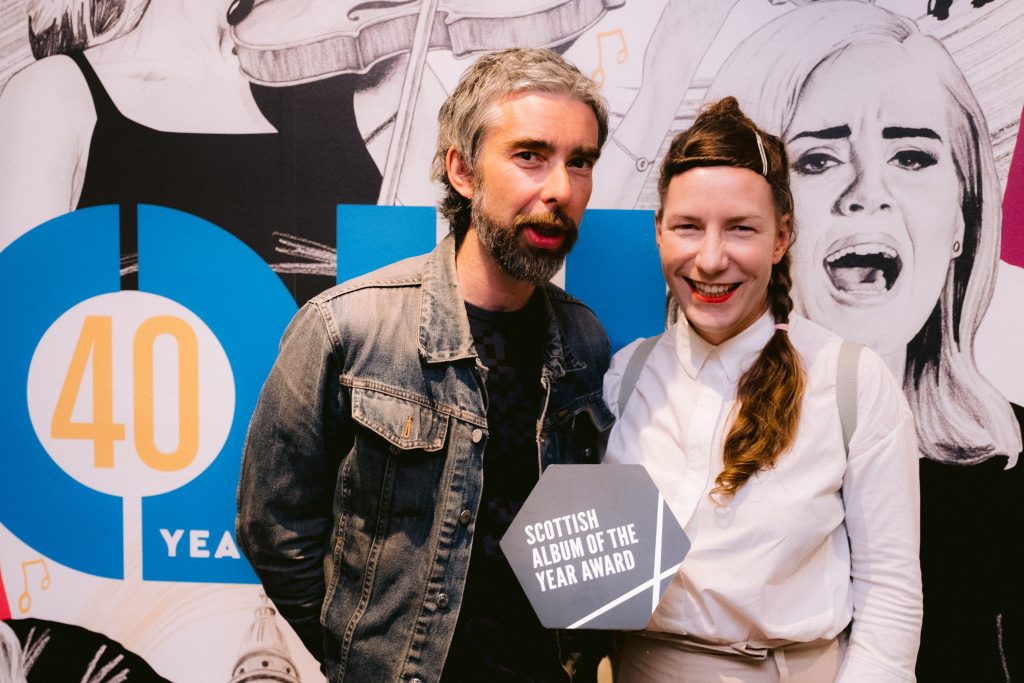 Speaking about the Shortlist, Robert Kilpatrick General Manager of the Scottish Music Industry Association said: "A huge congratulations to the ten albums making up The SAY Award Shortlist for 2019. This year's Shortlist presents an incredibly exciting and eclectic snapshot of the strength of Scotland's recorded output, and we're delighted to celebrate, promote and reward the incredible works of Scottish artists as we approach this year's ceremony at The Assembly Rooms in Edinburgh.
"Best of luck to each of the Shortlisted albums. It's with great pride that through The SAY Award we can shine a light on truly incredible pieces of artistic works that play a key part in our cultural identity as a nation."
Each Shortlisted album has won a guaranteed minimum prize of £1,000 prize thanks to award partner Creative Scotland, and will receive an exclusively designed commemorative art prize, created by The SAY Award Design Commission.
Moving to Scotland's capital city for the first time in its history, the winner of The SAY Award 2019 will be announced at the glittering final award ceremony held in the opulent Assembly Rooms in the heart of Edinburgh. Taking place on Friday 6th September, The SAY Award judging panel will reconvene for the ceremony to decide which album will be awarded a lucrative and career-boosting £20,000 prize as well as the coveted title of The Scottish Album of the Year.
0