This Bank Holiday Weekend, Sunday 5th May in Glasgow sees Scotland's original multi-venue festival Stag and Dagger takeover 9 venues for the day featuring over 50 bands, including – Pip Blom – Honeyblood – Dream Wife – Shredd – Goat Girl – The Ninth Wave – Crystal – Rascalton – Ratboy – Zoe Graham.
Music starts at 2pm and continues onto 3am.
See below for stage splits and times.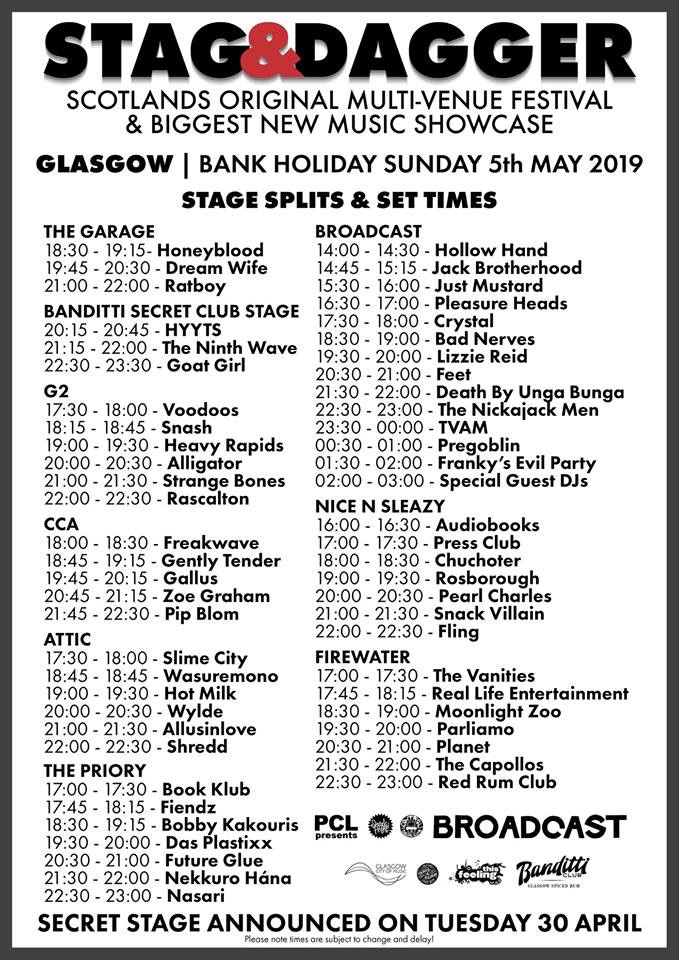 Full line up and details of the venues and set times can be found on the Stag and Dagger Facebook page.
Tickets available from See Tickets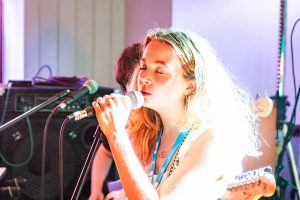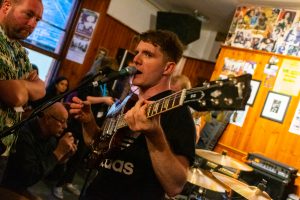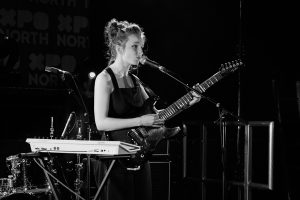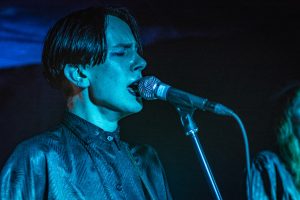 Photos © Al Donnelly thisisadp.wordpress.com
Find us on Facebook | Twitter | Instagram | YouTube | Soundcloud
Discover more new music here.
0