Indie rock band, wojtek the bear release new single, tonic youth and select tracks for their Netsounds Takeover Playlist.
The Glasgow based band have just released their glorious new indie-folk-pop single, tonic youth.  The single will be the first of four to be released across 2019 via Scottish Fiction records.
Recorded at the legendary Chem 19 with producer Jamie Savage (The Twilight Sad, Miaoux Miaoux, The Phantom Band, RM Hubbert) the single is punching with chiming melodies, pulsing bassline and swirling guitars.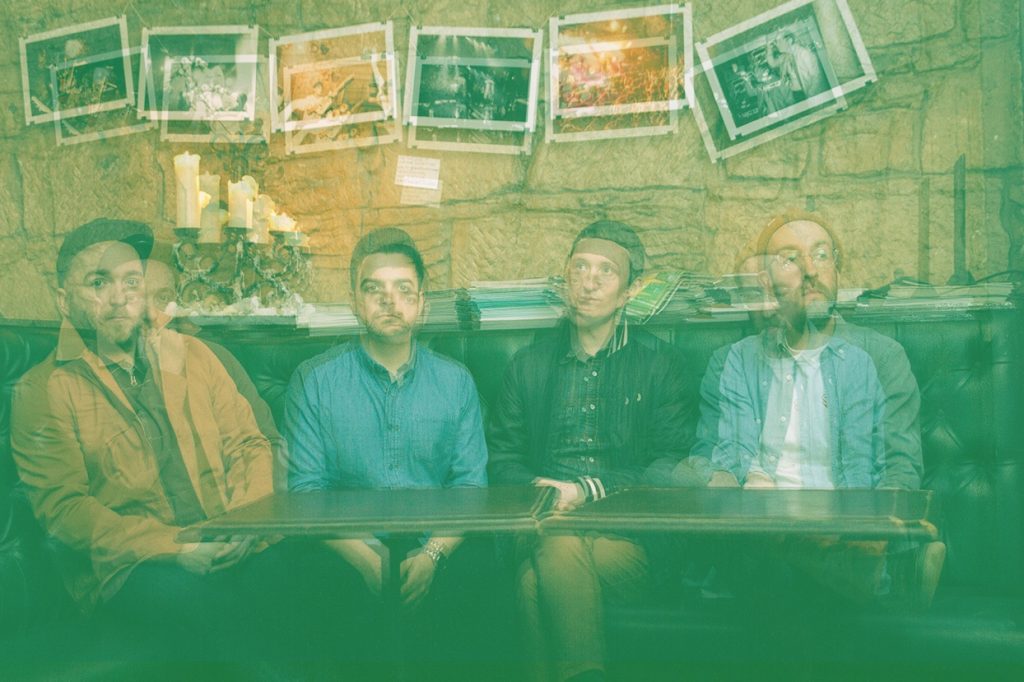 tonic youth follows on from the bands acclaimed debut album, a talent for being unreasonable.
The single is available to stream the single on Spotify  and pre-order the vinyl from Scottish Fiction.
Tour
In addition the band are also heading out on tour along with a date we are putting on with the band in Inverness on Saturday 6th July.
Tickets available here.  See below for full list of tour dates.
Playlist
Lead singer, Tam Killean has kindly taken some time out to create a brand new playlist of what he's been listening to recently.
Click on the player below to listen to the mixtape and read about the bands selections in their very own words.
Press play and let it run.
Where You Want To Be – Golden Daze 
The guitar line in this sounds like it's being played out of an old transistor radio and it's all the better for it. We've always been super critical on ourselves as a band when writing songs, cutting out any that feels superfluous and I think this song is an example of what we're aiming for, it's something that's been perfectly crafted, has everything it needs and not an iota more, very satisfying.
The Way You'd Love Her – Mac DeMarco 
I don't think the record this is on (Another One) is even considered a proper "album" of his but it's an absolute belter. It has that incredible woozy/seasick guitar sound that he does so well and I've spent most of the last 4 years trying to perfect/steal….
No One's Trying To Kill You – Bill Ryder- Jones 
"Yawn" was one of my favourite albums of last year, it's filled with some absolutely incredible moments including this. There's a proper beauty in doing something that's so affecting with such sparse instrumentation too, he's a proper talent is our Bill.
Cool – Soccer Mommy 
My mate sent me a Soccer Mommy record a few years back and it didn't really stick but I went back to try them again towards the end of last year and have been absolutely rinsing her stuff ever since. I love the mental key change/modulation in the latter half of this too, a proper weird yet insanely catchy pop song, recommended!
Sure – Hatchie
Our guitarist Chuck put me on to Hatchie last year when he saw her at the Hug and Pint last year, I love how unashamedly 90's all of this sounds and It's got a chorus you'd sell your grannie for.
Smoke Signals – Phoebe Bridgers 
"Stranger in the Alps" is probably my most played record in the last 18 months, the fact that it's her debut album makes it all the more impressive. I love the weird "twin peaks" style guitar in the verse and the final verse gets me every time "I buried a hatchet, It's coming up lavender, The future's unwritten, The past is a corridor, I'm at the exit looking back through the hall, You are anonymous, I am a concrete wall".
Good Old Days – Celestial Green 
We played with these boys on tour in Leeds last year and they're absolutely aff the scale good. This song works perfectly when you're half cut on a summer's day, which I'm pretty sure is exactly what they intended.
Televison – Idles
I love everything about this record, I didn't really click with their first album but "Joy as an act of resistance" fully deserves all the praise it's been getting. They're the kind of band I can imagine myself being obsessed with as a teenager, which makes me sound light a right old bastard…
This Year – Beach Fossils 
Along with Real Estate and Mac DeMarco they're probably the band who've had the biggest influence on our sound. Similar to the Celestial Green track earlier, this is proper "taps aff" weather music, I love how there's a subtlety to everything they do too, even in the "loud" sections of their songs everything still sounds properly considered like it's music designed for hipster mathematicians to dissect.
Around Eve – The Dawdler 
I came across Joe's music when randomly looking for bands to play with us on the Newcastle leg of our tour this year. He manages to name-check Inspector Morse and Dostovesky in what is one of the most beautiful things I've heard in a long time.
and finally….
tonic youth – wojtek the bear
The "hidden track" on this playlkist is of course the new single from wojtek the bear.  Of the track, lead singer Tam Killean reveals; "When I first moved into Glasgow in my early 20's I quickly encountered people at parties I'd never been exposed to before; kids who'd never worked a day in their life, spent their summers in Val-d'Isére or Biarritz and all seemed to have fucking ponies.  This song is about how initially on coming into contact with them I had a bit of a crisis of confidence, thinking that I'd wasted my life by just getting absolutely smashed from the age of 15 onwards."
wojtek the bear are:
Tam Killean (lead vocals/guitar)
Graham 'Chuck' Norris (vocals/guitar)
Martin 'Tino' McClements (drums)
Paul Kirkwood (vocals/bass)
Discover more about wojtek the bear: Facebook | Spotify | YouTube
Live dates
27 April – Shuffle Down Festival, Larbert
3rd May – Drummonds, Aberdeen
4th May – Stereo, Glasgow
5th May – Sneaky Pete's, Edinburgh
6th May – The Green Room, Perth
18th May – Songs From Northern Britain, Stockton-on-Tees
1st June – Castle Hotel, Manchester
15th June – Surf Cafe, Tyneside
6th July – Tooth & Claw, Inverness
19th July – Mac Arts, Galashiels
0