Glasgow's  Zoe Graham's  new single 'Sleep Talking', continues the change of musical direction ushered in by last year's aptly titled track 'Gradual Move'.
Zoe Graham trades in her melancholic quirky dream folk for chilly electro pop.  Still very indie, very synth and soulful sharp vocals.  'Sleep Talking' sounds like an artist approaching the peak of her creative powers.
People may see her new direction as a handbrake turn but actually this is what a great artist will do – ever changing and ever exploring new soundscapes and new ways to tell their story.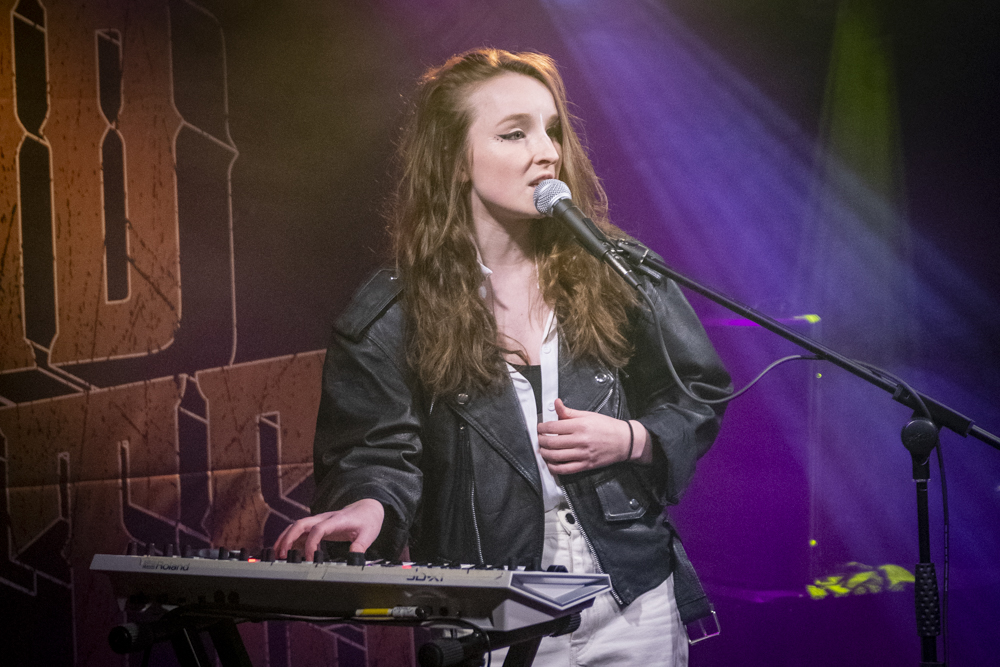 Graham wrote the song from experience, having fallen out of love with an ex-girlfriend and keeping her true feelings hidden. "I would wake up in the middle of the night with cold sweats, thinking I had admitted my feelings aloud," she says. "A terrifying feeling that the person I really care about lying right next to me might have heard it, and the confusion of whether I even said anything at all."
Coupled with anxiety-induced night visions, it became a frequent concern for the singer. "Although these hallucinations are mostly calming, and a source of curiosity. It's very rare that they are scary, but that does happen."
The single is accompanied by a swirling dreamy video that tells the story of her nightly visions.
'Sleep Talking' is out on 22nd January 2020.
Featured image of Zoe Graham by Julian Bailey.
Live
We caught Zoe Graham perform an intimate solo show at the end of 2019 in Inverness.  Based on the new songs and sound it is safe to say we are looking forward to some glittering full band shows in the year ahead.
Live photos at Mad Hatters, Inverness by  Al Donnelly