Netsounds spoke with Inverness singer-songwriter Daniel Gunn following the release of his debut single Hold Me Back.
Daniel Gunn has spent many years in and out of the local music scene in Inverness and has crafted a solid catalogue of songs in the vein of Eddie Vedder, Neil Young and Brian Fallon. Having honed his sound and songwriting as a solo performer Hold Me Back is Gunn's first foray into a fuller sound with a band.
This step away from a stripped back acoustic sound really leans into his Americana and Soft Rock influences, creating depth to his writing and adding an atmosphere that would make the hairs on the back of your neck stand up in a live setting.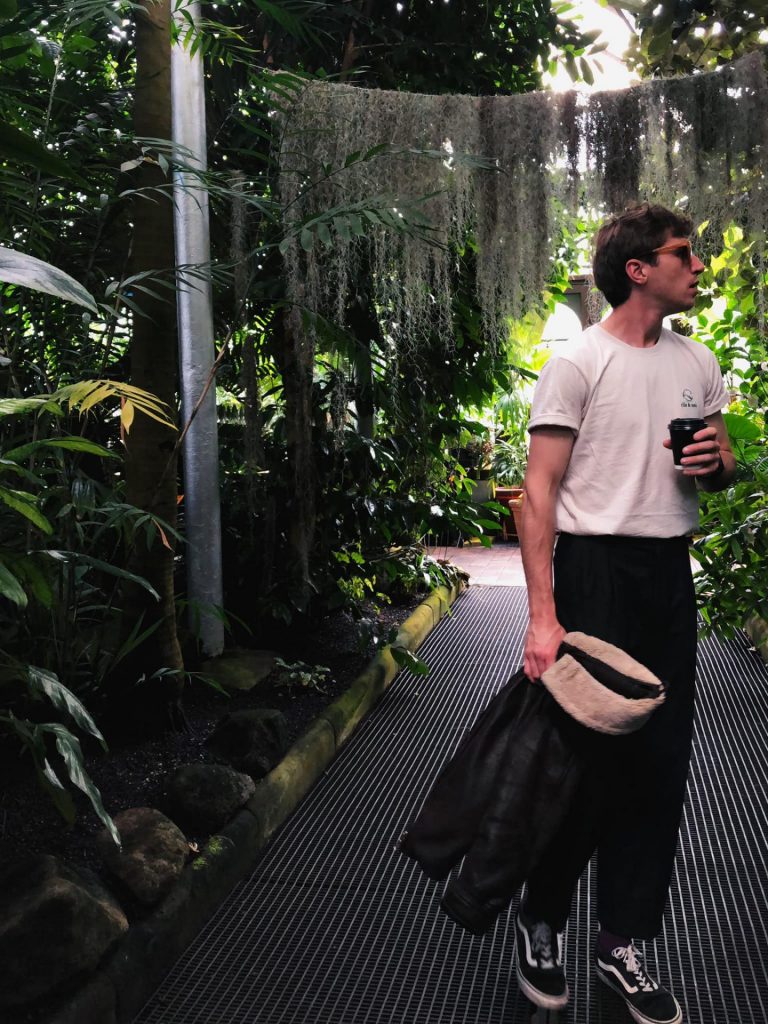 Hello and how are you?  Where are you from and what are you on?
Howdy, yeah i'm fantastic! I'm from Inverness and I'm on cloud 8 as my single has just come out! Hold Me Back out now.
What has been the best thing about 2023 so far?
The best thing about 2023 so far, for me, is finally getting my act together and releasing a single. It's been a long time coming considering the amount of years I have been in and out of the Inverness music scene. It feels good to finally have music out there and I can't wait to get the guys together and record some more tracks. It's pretty exciting.
Tell us about the new track you have out right now and how it came about?
It's called Hold Me Back and I recorded it about a year ago with the lovely Steve Bull. I wrote the track during the first lockdown in 2020. I wrote it at a time where everything was very unpredictable and new, things were hard mentally but I guess it was a good time for writing. The song comes from a longing for something you can't have at the time.
What's next for you?  
With my band i am going to go into the studio to record another three tracks so i can hopefully release an EP before the end of the year! We have a few gigs planned throughout the summer as well which Im pretty excited about. It's really exciting to be back playing in a band with my friends and brother.
Who is the best act in the world right now?
Bruce Springsteen. He always was, always is and always will be the best.
What artist have us pilgrims still to discover that you can't get enough of, any musical gems we should know about?
People have probably already discovered The White Buffalo but I can't get enough of him. He is a singer songwriter from the US and he's got a cracking voice. His album – once upon a time in the west is a real gem. I listen to a lot of 6music so artists like Wu-Lu and Daniel Avery are great. Something I'm really into right now is Boygenius, their stuff is great.
What is you favourite music venue as an artist and as a concert goer?
As a concert goer i would say that The Usher Hall or The Barrowlands are beauties. I saw Hozier in 2019 at The Usher Hall and it blew my socks off. As an artist the best venue I have played is probably the Ironworks – RIP. I was gutted when it shut it doors this year for the last time, I really wish I had got the opportunity to play there now that I have more experience.
And finally, have you anything you would like to declare?
These pretzels are making me thirsty! Had to get a Seinfeld reference in somehow.
Discover more Daniel Gunn: Facebook | Instagram | TikTok
1