London based Canadian artist, Jenny Moore and her vocal ensemble, Mystic Business release new single via Lost Map.
The six-piece choral-punk ensemble, Jenny Moore's Mystic Business originally formed back in 2016 and released their first album  in 2018.
Their new single, 'I Am Afraid' is a powerful, political, confrontational choral-punk incantation with R&B flex and is released as part of Lost Map's PostMap Club subscription service.  The single was recorded together with Toby Burroughs from the band Pozi and is the first in a series of new music from Jenny Moore's Mystic Business, with more releases set to follow in 2021.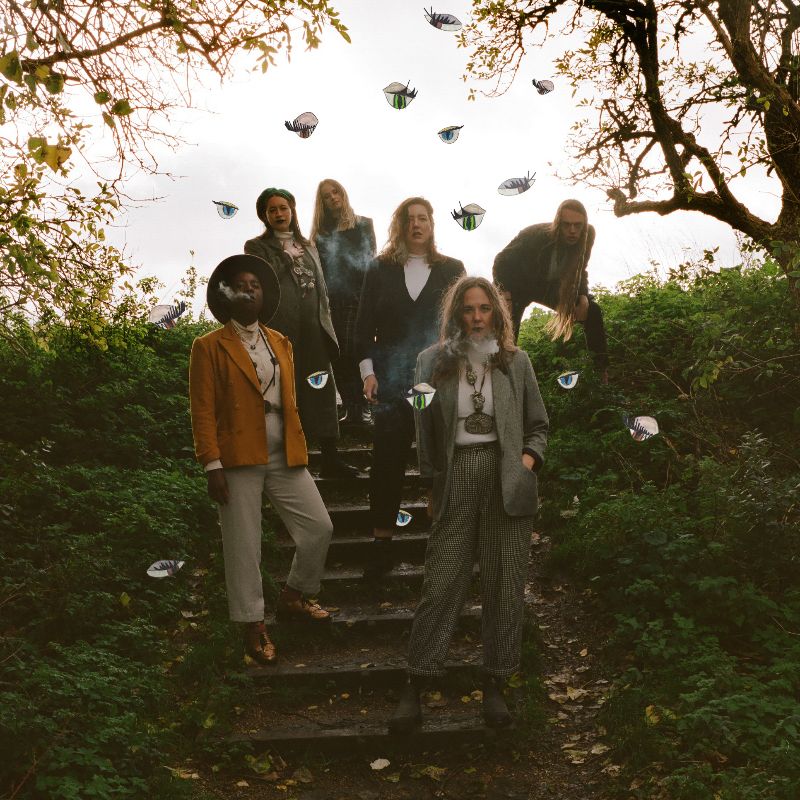 Reflecting on the inspiration for the new single, Jenny says:
"For anyone with a femme body, wandering home alone at night is not a straightforward situation. It's super common to be harassed, followed, or just really annoyed by someone demanding my attention, affection or performance for them. It can be terrifying. At the same time, it can be exhilarating to finally be on my own, on my own terms, in my own time, on my own two feet. 'I Am Afraid' is a full-of-joy-and-rage anthem for emotion, for not being ashamed of the spectrum, of wanting to be powerful and allow the bigness of life but also be pissed off at those people who've shut me up, literally or metaphorically. Sometimes I'm craving for revenge."
'I Am Afraid' is out now via Lost Map and available to stream on Spotify.
Discover more new music…
Keep up to date with what we are listening to: follow our regularly updated  Spotify New Music Playlist .
For live sessions subscribe to our YouTube  channel and follow us on Facebook, Twitter and Instagram.
0