We miss live music.
2020 has been a hard time for everyone mentally and emotionally.  Our site and social channels would usually be filled with photos from gigs and live sessions but as we all know, coronavirus changed everything.
Netsounds is a passion for us: live music, new music, photography, sessions. We don't make money from this, so when live music halted we weren't one of the thousands of people across the country who suddenly had no studio doors to open, music to mix, mics to plug in or venue floors to sweep.  Everyone has been affected from artists to production crews to venues.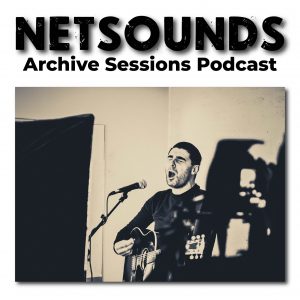 It feels uncomfortable to say it but we were all lucky enough to have worked through it or had jobs to go back to.  But I think it's fair to say there was an anxiousness hanging over us that zapped our creative thoughts and certainly affected our enthusiasm and our output. There still is.
So as we come to the end of a grim year and look forward to a more positive one, we thought it would be an opportunity to take stock and revisit some of the ace sessions we were fortunate enough to capture in recent years.
For this "Archive Session" podcast we go back as far as 2011 with Fatherson at Belladrum Tartan Heart Festival and some of our more recent session from the summer of 2019.  Although nearly all these sessions are available on our YouTube page, it's the first time some have been featured on our podcast and in the case of The Sea Atlas the first time the session has been published.
Listen via Podomatic or subscribe on Apple Podcasts.
Featured on the podcast:
Look At You Now – Miracle Glass Company
London's Blues – Ferris & Sylvester
My Name Is Mathias – The Burning Hell
Whatever Helps – Siobhan Wilson
Eyes Wide – Keir Gibson
Hacket & Knackered – Zoe Graham
Twisted Mile – Woodenbox
First Born – Ross Leighton (Fatherson)
Not Enough – PAWS
Fools – The Sea Atlas
Featured image of Philip Taylor (PAWS) © Al Donnelly.
0