For our first and long overdue Podcast of 2019,  Jamie Macdonald is joined by Highland journalist Kyle Walker (Highland News/Scottish Provincial Press)  who looks back at some of his favourite acts from 2018.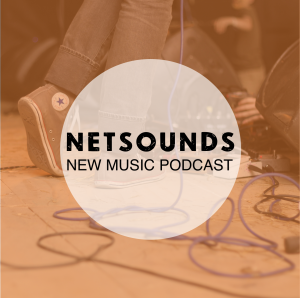 Kyle Walker is the entertainment correspondent (along with fellow Netsounds alum Margaret Chrystall) for Scottish Provincial Press, where he discusses the arty goodness going on in the north of Scotland and gets into fights on Twitter over the amount of tribute bands that keep popping up.
He has also hosted and MCed various cultural shindigs around the city, including a few Netsounds showcases, Woodzstock festival, and the Market Bar's monthly quiz and open mic evenings. He isn't the English footballer who plays for Manchester City, but he DOES think that you're very funny and original for making the connection.
Facebook: What's On North Twitter: @SPP_kwalker
If you like what you hear, please share the podcast and tell your friends about the artists featured below.  Listen via Podomatic or subscribe through iTunes.
On this episode's playlist:
IDLES – Never Fight A Man With A Perm
She Drew The Gun – Something For The Pain
Skating Polly – Queen For A Day (feat. Exene Cervenka)
Paper Rifles – Pennies For The Dead
Laura Jane Grace & The Devouring Mothers – I Hate Chicago
Jeff Rosenstock – Yr Throat
Niteworks – Air Fàir an Là (feat. Sian)
Cinder Well – Mayn Rue Platz
Marc Ribot/Tom Waits – Bella Ciao (Goodbye Beautiful)
Anna Calvi – Don't Beat the Girl out of My Boy
Discover New Music…
For more live sessions subscribe  to our channel on YouTube and follow us on Facebook, Twitter and Instagram for news on the great new music we love.
Keep up to date with what we are listening to by following our Spotify New Music Playlist which we update every month.
0