Scottish singer-songwriter, Rachel Sermanni performed brand new single, "Killer Line" in session for Netsounds at Belladrum Tartan Heart Festival.
"Killer Line" is the second single to be taken from Dreamer Awake: Rachel Sermanni's forthcoming album, her first release on Navigator Records, and her most cerebral record to date. Co-produced with Peter Miles at Middle Farm Studios in Devon, and inspired in equal measure by ruminations on Carl Jung, societal roles & archetypes, and the channelling of personal experience, this album connects deeply with ideas of the subconscious, and nothing embodies that exploration more perfectly than her track, 'Killer Line.'
The song was, in Rachel's own words, "written after hearing that friend and fellow musician, Pat, had dreamt that we'd been writing together and I'd come up with "A killer line" which he, on waking, could no longer remember. I thought this to be a most beautiful concept and idea for a creative piece in itself."
Sermanni was appearing at Belladrum Tartan Heart Festival as part of a UK tour during August and September.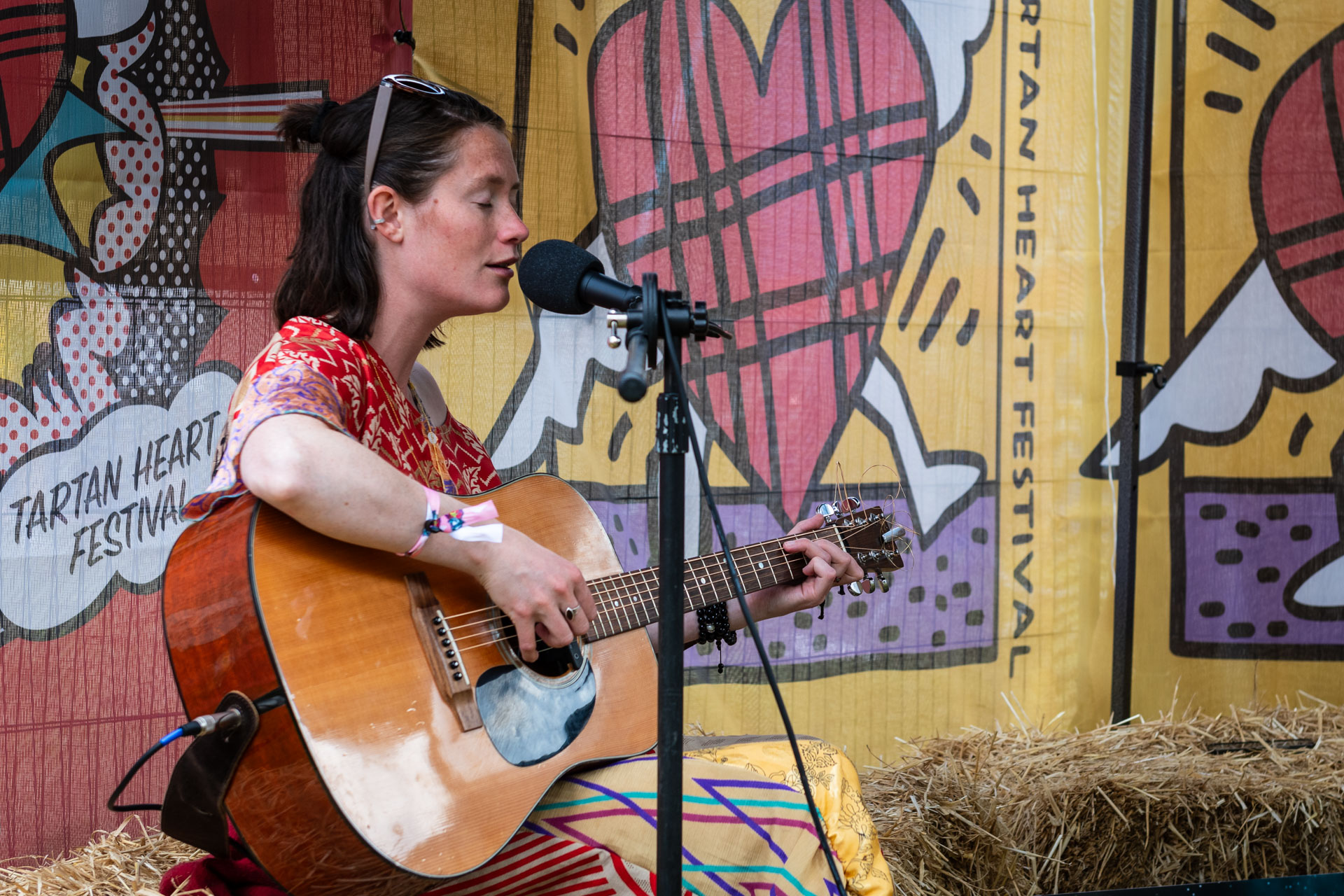 Live photos on stage at Belladrum Tartan Heart Festival © Alan Cruickshank