Olive Grove Records complete their series of Archipelago EPs with new music from Circle Meets Dot.
This started as one post covering both Circle Meets Dot and Olive Grove label mates Henry and Fleetwood.  However on listening it became clear that we needed to dedicate space for both releases.
The background is the same.  Just over a year ago in January 2019 we attended the Olive Grove Showcase at The Hug and Pint in Glasgow as part of the Celtic Connections programme.  On the line up were  Chrissy Barnacle, Moonsoup, Circle Meets Dot , Jared Celosse and Pocket Knife who followed up their appearances with a series of EPs for Olive Grove Records.
In August 2019 Olive Grove Records launched volume 1 and volume 2 of their Archipelago EPs with Jared Celosse and Chrissy Barnacle and followed by EPs by Pocket Knife and Moonsoup.  Now in 2020 the collection is complete with this split 12″ release from Circle Meets Dot and Henry and Fleetwood. You can read about the EP from Henry and Fleetwood here.
Circle Meets Dot is indie folk luminary Jo Mango, and Californian singer-songwriter, A. Wesley Chung (The Great Albatross). Circle Meets Dot is a meeting of minds, sparking with energy blending Scottish folk and Californian alt-country.
The EP is a work of beauty.  A. Wesley Chung's vocals shine on these stripped back songs, more than on his previous Great Albatross releases.  The pairing with Jo Mango's sublime and delicate vocals works flawlessly as her voice floats across the melancholic folk pop arrangements.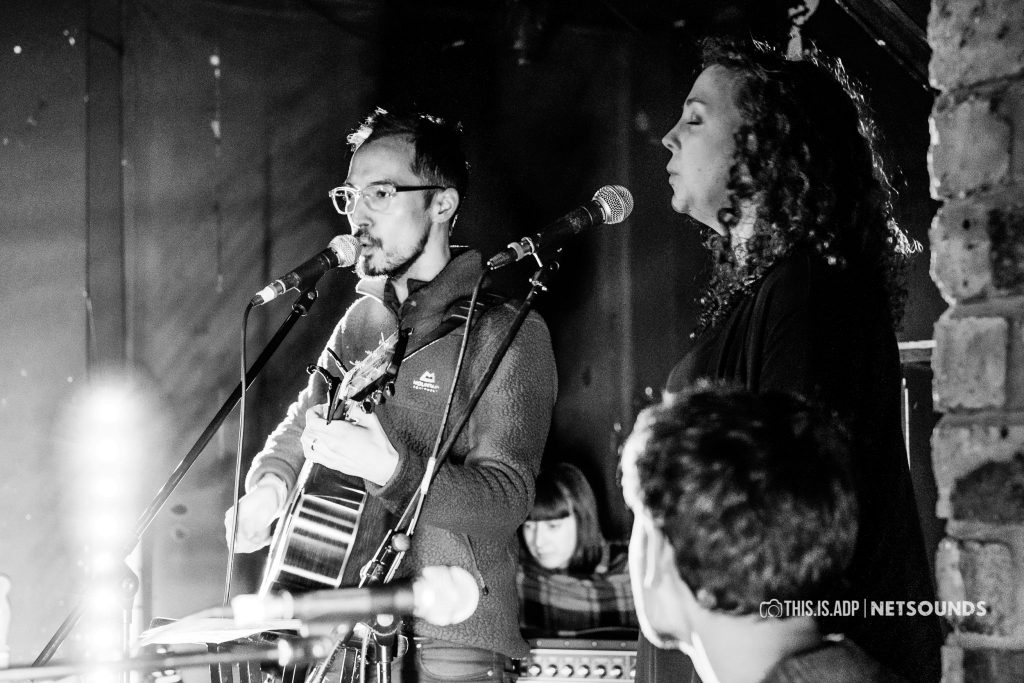 Given their different musical backgrounds, Mango and Chung's approach to writing songs together gives each song their own unique feel. The partnership saw Chung generating the starting point of a harmonic idea, with Mango then bringing in the lyrical ideas.
Circle Meets Dot's debut EP, Archipelago Volume 5 paired with Henry & Fleetwood's The Archipelago EP Vol.6 is available now on glorious looking 12" vinyl and as a digital download. You can order the EP here.
Discover more new music…
Keep up to date with what we are listening to: follow our regularly updated  Spotify New Music Playlist .
For live sessions subscribe to our YouTube  channel and follow us on Facebook, Twitter and Instagram.
0