Scottish singer- songwriter, Zoe Graham shares her life in lockdown and The Zoe Graham Bingo!
Zoe Graham is an impressive young musician who has been honing her craft through her live shows across Scotland over the past few years. In 2018 she released her standout debut EP Hacket & Knackered which included the poignant 'The Anniesland Lights'. In 2019 she went onto win the Best Acoustic Act at the Scottish Alternative Music Awards (SAMAs).
Her recent singles, 2019's 'Gradual Move' and this year's 'Sleep Talking' saw her trade in her melancholic quirky dream folk for chilly electro pop. In our preview of the single we said that 'Sleep Talking' sounded like an artist approaching the peak of her creative powers.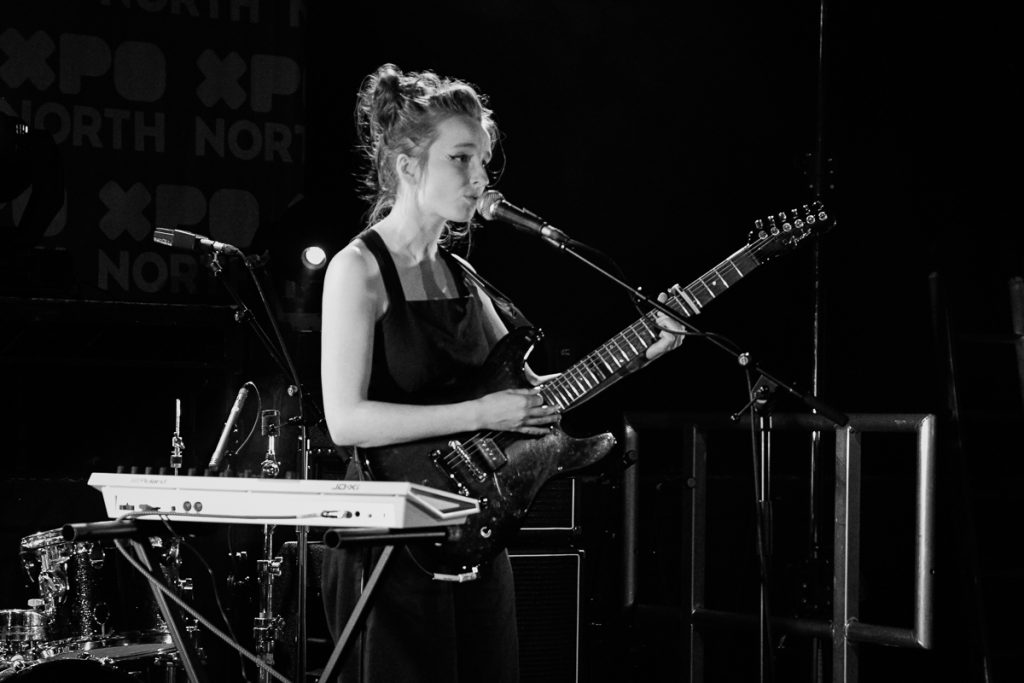 Are you keeping well and how are you spending lockdown?
I am well thank you for asking! It's a very scary time for me at the moment because unfortunately I'm on a high-risk list. Being on medication for Crohn's disease mean that my immune system is not in great shape, so I'd get Ol' Rona quite badly.
However, I'm very blessed and thankful to be in a situation where I'm safe, have people around me and I'm living in a nice place too. I've been spending a lot of time writing, I often struggle to find the time to sit down and write, especially if I'm gigging a lot. But one of my main things at the moment is 'Zoe Graham Bingo'. Every Saturday at 7pm I host live bingo on my Instagram, it's free to play, and there's really cool prizes to be won. If you have a free Saturday night, come play!
Does music mean more to you now than ever and how are you responding to it creatively?
YES! Absolutely! I'm very thankful to be able to work from home but also have a passion that I can work on full time in this lockdown! I've been trying to write a song a week, which so far, I have 'almost' managed! I'm really working on my production too, taking time to really get into the song. Nothing is rushed just now, I love it!
What music are you listening to right now?
As usual my music listening is quite mixed. I've been listening to The Shins, Dan Croll and Grimes but also listening to straight up pop bangers from Sigrid. I've been getting into these hour-long music mixes on YouTube just now – '80s Japanese Fusion Summer Mix (fusion jazz, city pop, funk, soul)… would highly recommend!
Have you discovered any music gems during isolation?
I'm getting really into L.A. Priest, his new tune 'What Moves' it's such a bop! Ended up wiring a song trying to capture its groove.
Get fit or embrace the bulge?
haha… I'd like to say I'm getting fit but I think I'm embracing the bulge a bit. I've started doing yoga every morning though, and I think the amount of time I spend washing dishes and cleaning my flat probably counts as a workout!
Have you been surprised at the contents of your kitchen cupboards? And have you made anything delicious from said contents?
I'm not surprised no, but there's definitely less variety. Lots of veggies and I'm eating very healthy, but I have a real craving for kimchi and ramen but all the places I would go to are closed. I sometimes make my own kimchi but the ingredients I need are out of stock everywhere… very sad… I have made some really good pickled red onions though! They're very tangy and are a great addition to a lot of meals!
What habits have started to form or are starting to fade?
I'm actually waking up early for once, something I haven't managed to do since I was a college. Before lockdown my sleeping routine was asleep by 2am awake by 11am… pretty bad. Now I'm waking up at 8am and asleep before 12 every night… crazy!
What random things are you buying online?
Nothing totally random yet, but I have ordered a secret something to do with ZG bingo 'wink, wink'. A chippy every Saturday night too! I'm finding the no contact drop offs quite funny, it's very awkward to shout thank you through the door.
What are you doing to keep motivated? (Because by fuck it's hard)
I know what you mean. At the start it took me a while to get motivated but once I realised that this was going to be our new normal for a long time to come I just settled into the idea that working was the only thing that was going to get me through it. It's also very important to not be tempted to stay in your jammies all day. Cara Rose has been doing daily outfit themes on her Instagram, although I've not managed to comply with every theme (with my very monochrome wardrobe), seeing other people getting made up every day has been a good motivation for me to get dressed too.
What are you most looking forward to doing again this is all over?
Ugh, beer garden, actual bingo and they're very cheap pint of Tennent's, hugging my family and friends, not feeling worried about my health every time I go out the door, kimchi and ramen, gigs, festivals… ahh
And finally, have you anything you would like to plug or declare?
Get yourselves down to Zoe Graham Bingo on Instagram Live, every Saturday night at 7pm! Great prizes, it's free, come have a laugh!
I might also have some new music coming soon too…
All live images © Al Donnelly.