Glasgow trio Mitchell Museum announce their return with a new song via Scottish Fiction.
Scottish Fiction triumphantly and joyfully announces the return of Glasgow trio Mitchell Museum, with news of a new song from the band – Hold Me Up,  and a forthcoming album Skinny Tricks, due out on Scottish Fiction on Friday 15th May 2020.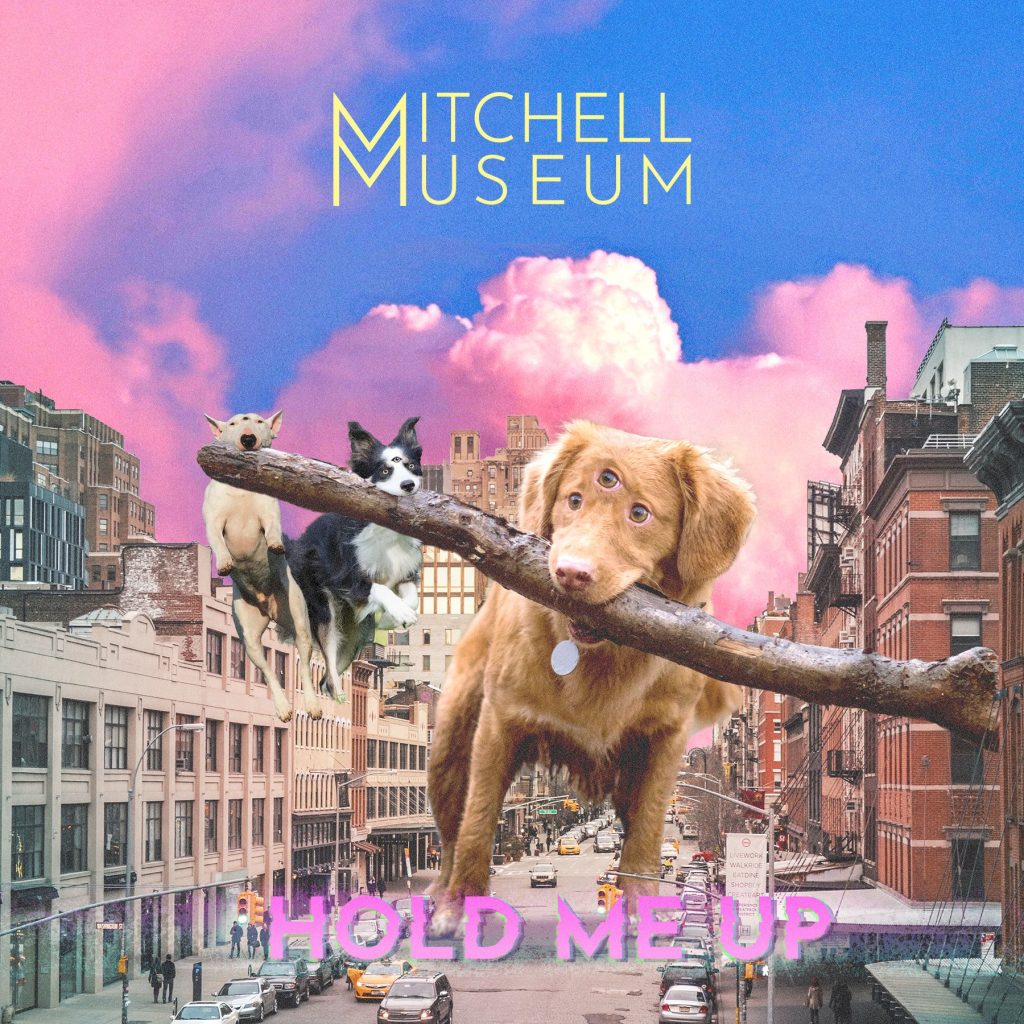 Three years since their last release, album Everett Trap, Mitchell Museum find themselves back with renewed purpose, a whole bag of new tracks, fun and innovative use of conversations with the bands family and friends weaved throughout. Speaking of the album's origins, frontman Cammy Macfarlane explains, "Skinny Tricks features my friends and family as cut up, reversed samples from loads of WhatsApp or Facebook videos and the like. I kind of warped a lot of spoken audio to turn everyone into a collective instrument; we've got nephews as synth chords, and mums as percussive loops all over the album. The original idea was to do with the fact that we are all constantly documenting our lives via social media apps and I wanted to somehow emulate that constant chatter throughout the album."
Hold Me Up doesn't feature on the new album but very much sets the scene and tone for what to expect from Skinny Tricks.
The new album, Skinny Tricks, is due out on Scottish Fiction on Friday 15th May 2020 on gatefold vinyl, CD, and digital download.
Hold Me Up  can be streamed/downloaded for free here.
Discover more about Mitchell Museum: Facebook | Twitter | Instagram | YouTube
Discover more new music…
Keep up to date with what we are listening to: follow our regularly updated  Spotify New Music Playlist .
For live sessions subscribe to our YouTube  channel and follow us on Facebook, Twitter and Instagram
0