Scotland's leading creative industries festival, XpoNorth will be hosting a special free event –  On the Road in Inverness.
The XpoNorth On the Road event will take place at Ironworks, Inverness on Wednesday 13 February.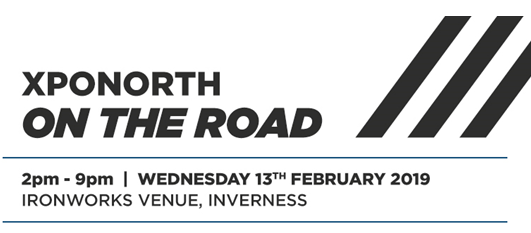 The free to attend event will cover a broad range of themes and will offer an opportunity to connect the creative community, meet a cross-reach of leading professionals and find out how XpoNorth and partners can best support artists.
XpoNorth will be delivering sessions on Crowdfunding and Spotify amongst others and promises to be a really valuable opportunity for all creatives in the area.
You can find more details and register here: XpoNorth On The Road
Delegate registration and music and film submissions are now open for XpoNorth 2019 read our article here.
0