Scotland's leading creative arts festival is going on the road throughout the Highlands and Islands.
The events will be a chance to meet some of the XpoNorth team for an informal overview of their custom built Sector Support programmes for the Creative Industries.  It will also be an opportunity to get an insight into how XpoNorth can support the creative economy in the Highlands and Islands.
XpoNorth On The Road sessions  are completely free to attend.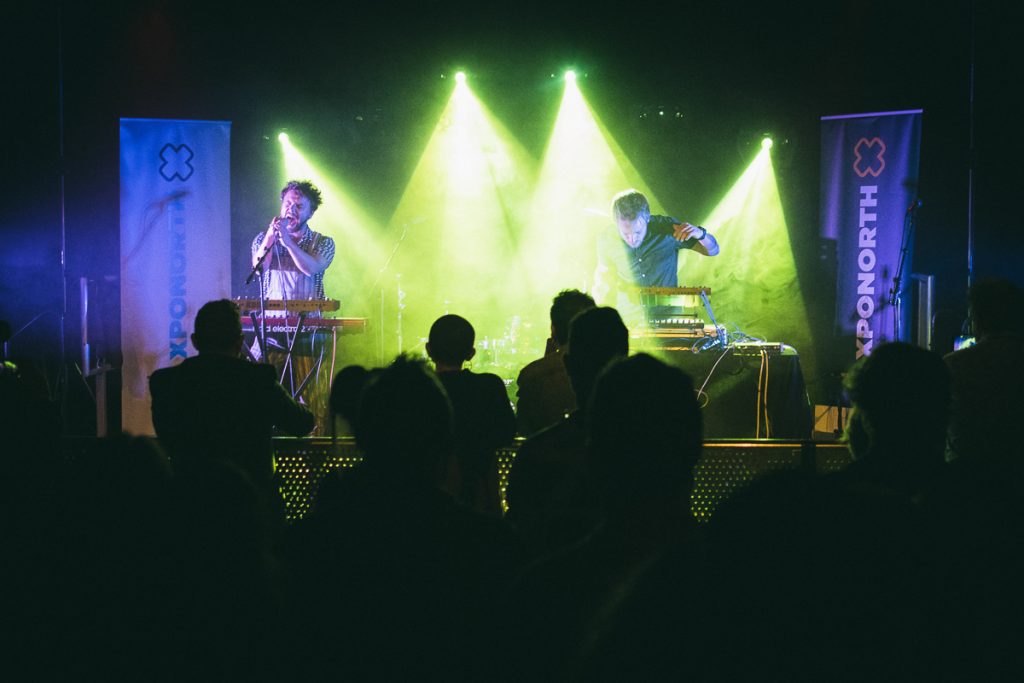 The interactive sessions will offer a platform for businesses, organisations and individuals  to discuss how XpoNorth can most effectively support new and existing networks.  There will also be a spotlight on XpoNorth 2020 and a preview of some of the key themes the event will look at across this year's edition.
This sessions offer an open platform for those involved in the Creative Industries to field questions on XpoNorth's support packages and how to engage best with the conference and showcase element of XpoNorth.
Featured image: SHEARS at XpoNorth 2019 © Al Donnelly
Dates for XpoNorth On The Road:
Oban
Tuesday 10 March
The Corran Halls
6pm-8.30pm
Fort William
Wednesday 11 March
The Nevis Centre
6pm-8.30pm
Inverness
Wednesday 25 March
Location TBC
6pm-8.30pm
 Stornoway
Tuesday 21 April
An Lanntair
in partnership with University of Highlands and Islands
Time TBC
Elgin
Tuesday 28 April
Elgin Town Hall
6pm – 8.30pm
Skye
Wednesday 6 May
Sabhal Mor Ostaig
6pm-8.30pm
Orkney
Wednesday 20 May
St Magnus Centre
6pm-8.30pm
Wick
Thursday 21 May
Pulteney Centre
6pm-8.30pm
All XpoNorth On the Road events are free to attend.  To register, please visit the XpoNorth website for more details.
0