Leeds based singer songwriter, Josephine Sillars releases new single, 'Enemy' and chats about life in lockdown.
Originally from the Highlands of Scotland but now based in Leeds, Josephine Sillars is a musician and songwriter about to release some of her most potent work to date.
Having previously released under The Manic Pixie Dreams moniker, she's getting personal and political with the release of the Desperate Characters EP.
The first track to be taken from the record is "Enemy". It's a beautifully hypnotic track reminiscent of Bat for Lashes and Regina Spektor.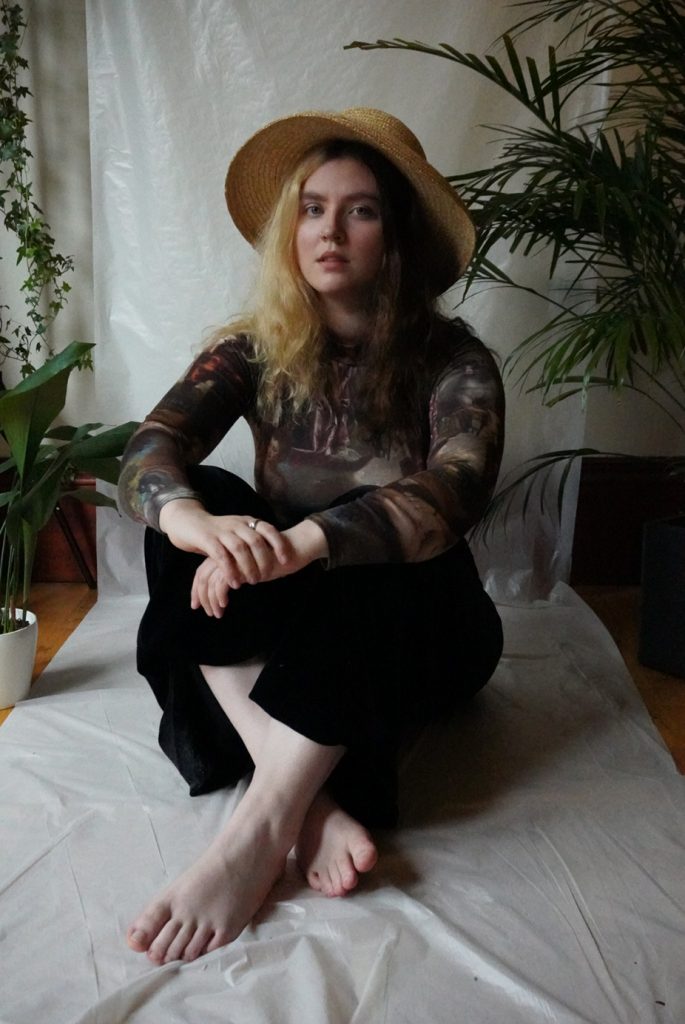 Desperate Characters – which was made with support from Help Musicians' Do It Differently fund – is described by Josephine Sillars as "a concept EP and an exploration of the social and political climate we've been faced with over the last year." Throughout the first pandemic lockdown of 2020 Sillars conducted interviews over Skype with people all around the UK, and each track is based on one of the interviews. "Enemy" is the first of those tracks.
"'Enemy' tries to capture the anxiety that myself and others in creative fields have been feeling this past year," says Sillars of the single. "So much of working in music involves playing the industry game and it can leave you exhausted. There's always that fear that if you stop working, everyone will forget you. But it's always important to remember that a lot of the time, these fears are self-inflicted and almost everyone else will be thinking the same thing about themselves. This past year, as horrendous as its been, has given the music industry a chance to rebuild better. 'Enemy' is about the collective anxiety that I hope we can begin to erase, and allow people to be creative on their own terms."
We caught up with Josephine to talk about life in lockdown.
Are you keeping well and how are you spending lockdown?
I'm doing good thank you! I am spending lockdown working and writing. I managed to get a new job right before the lockdown was called so now I'm working from home for the foreseeable.
Does music mean more to you now than ever and how are you responding to it creatively?
This past year has really highlighted just how much music means to me. I really took this last year as an opportunity to just throw myself into creativity, as there wasn't really much else to be doing! I don't know when I'll next be in a situation where there's no work, no gigs, and only time to kill so I really tried my best to just be as creative as I could. Obviously it's been challenging, but I think I've made some of my best work this last year.
What music are you listening to right now?
I have been listening to a lot of Fiona Apple, and also I am obsessed with Slow Weather (Annie Booth + Chris McCrory's duo) and their EP, "Clean Living".
What is keeping you motivated?
I think my motivation is coming from a place of pure passion at the moment. I feel like for a really long time I was struggling to define my sound and creatively had hit a brick wall. Moving away to Leeds, meeting new musicians and playing in a different scene (briefly, I was only here six months before lockdown) has really improved my musicianship and reignited my drive. I really believe in what I'm doing at the moment, and I think that self-belief is half the battle when it comes to keeping motivated.
What habits have started to form or are starting to fade?
In terms of songwriting, I used to have a bad habit of being really precious about songs when they were in the early development stages. I used to hide all the tunes from my band until I deemed them totally finished – which was a bad habit and now I'm pushing myself to being more open with the writing process. Especially as I live with my band, when writing in lockdown there's nowhere to hide so I think pushing myself out of that habit is a good thing.
In terms of lockdown, a bad habit I have formed is that I pretty much drink a litre of coffee a day. I like to think it is making my heart stronger but I have been informed by my flatmate that this is incorrect and that I should probably stop drinking as much coffee as I do.
What random things are you buying online?
So much music equipment. I've been kitting out a home studio over lockdown, so I'm just constantly buying things for it.
What are you most looking forward to doing again this is all over?
Festivals. 2020 was my first year in six years not doing the festival circuit in the summer and it felt like a limb was missing. I keep having dreams about the festivals coming back.
And finally, have you anything you would like to plug or declare?
My new single 'Enemy' was released on the 15th of January, but I also have another single, 'California' which will be out in February, followed by the Ep, Desperate Characters in March. The EP was made with support from Help Musician's #DoItDifferently fund, and it's a bit of a different direction for me as you've probably guessed from 'Enemy'. I'm so excited for it to be released.
0