Glasgow based Ravelo releases debut EP for Olive Grove Records.
Notes and Dreams is the beautiful debut EP from Raveloe, the latest musical project of Glasgow-based singer Kim Grant and newest signing from the fabulous Glasgow DIY label Olive Grove.  Stark and tender stripped back
I first listened to the EP on a long lockdown wintry walk trying to escape the mental bang and clatter of working at home and homeschooling.  Notes and Dreams was just the music I needed to reach for at that time.  It's a beautiful collection of stripped back songs that aims to purge the darkness we are all feeling right now and transports you to another place, maybe a hushed basement gig gathered with friends.  Or maybe just lost in the woods.
Grant says of her music, "Through my music I want to make something relatable and share honestly but also create a space that is transportive, atmospheric and at times cathartic. Connecting with the listener is really important to me as well as exploring my inner and outer surroundings."
The press release describes the EP as "a companion, or a device to help with your thoughts on a lonely day, staring out of a window whilst it pours down outside."  It is all of that too.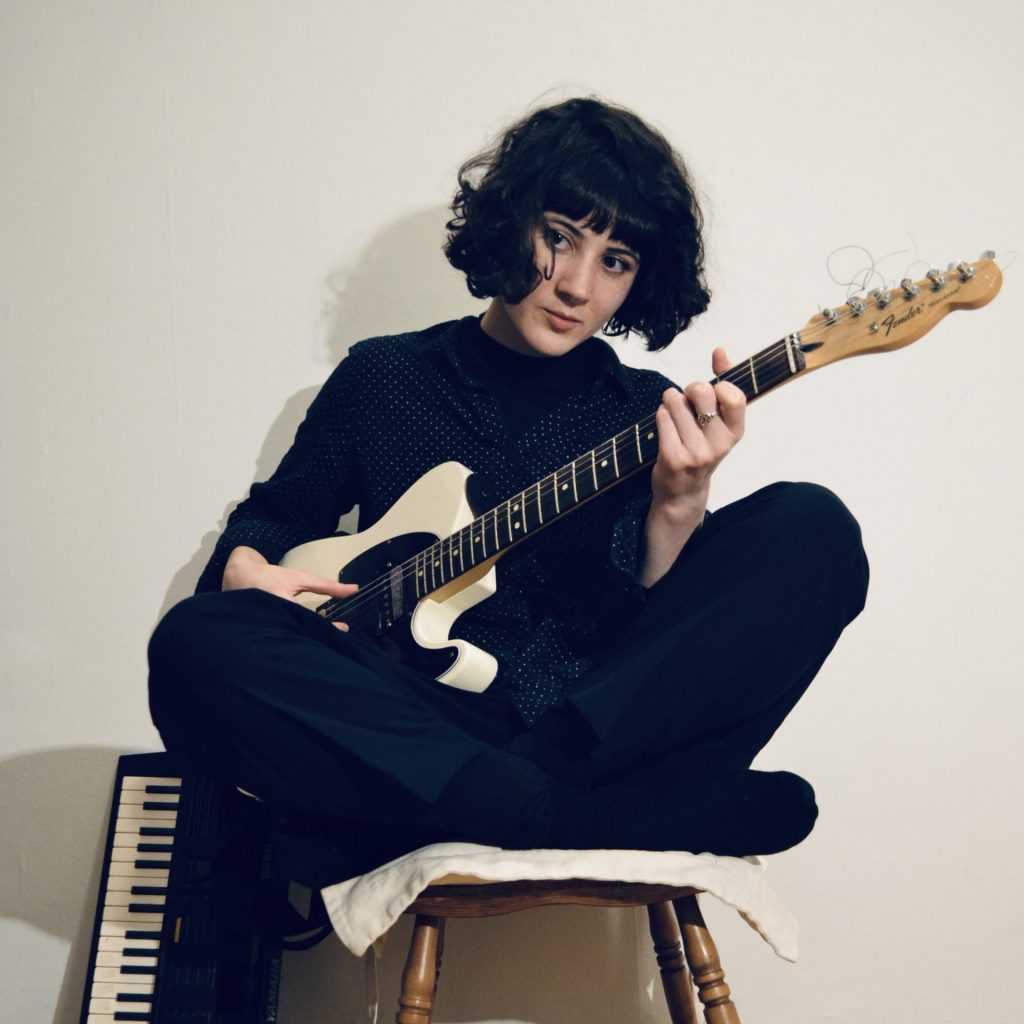 Images © Jason Riddell
During lockdown Grant took to recording live streams from her bedroom which included performing alongside the likes of Withered Hand and Chrissy Barnacle.  In what was a rare occasion to play live to a real life audience, Raveloe was invited to perform at this year's Govanhill Street Music Festival, which caught the ear of Olive Grove owner Lloyd Meredith, who was captivated by her raw and intimate vocals. After listening to Grant's home recorded EP, Olive Grove quickly signed her up as the newest addition to the Glasgow label's already impressive roster.
After her previous band, Tongue Trap, split Grant decided at the end of 2019 to embark on her new solo venture, Raveloe. With all live shows, aside from the aforementioned performance, cancelled and plans to record an album put on on hold. Grant had to adapt and change her plans. "I started Raveloe with anticipation and excitement for the year ahead and like everyone faced a tidal wave of uncertainty".
Recording at home over lockdown, with the help of friends from locations as diverse as Derby, Dumfries and Melbourne Notes and Dreams  was a way for Grant to deal with the intense anxiety at that time, which she was able to channel into creating something. "I ventured into home recording and it's ended up being a really creative time for me, with music being my anchor and release."
Discover more about Raveloe:  Facebook | Bandcamp | Twitter
Notes and Dreams is available now on Olive Grove Records.
0