Liv Dawn , "Pretty People", acoustic for Netsounds at Belladrum Tartan Heart Festival.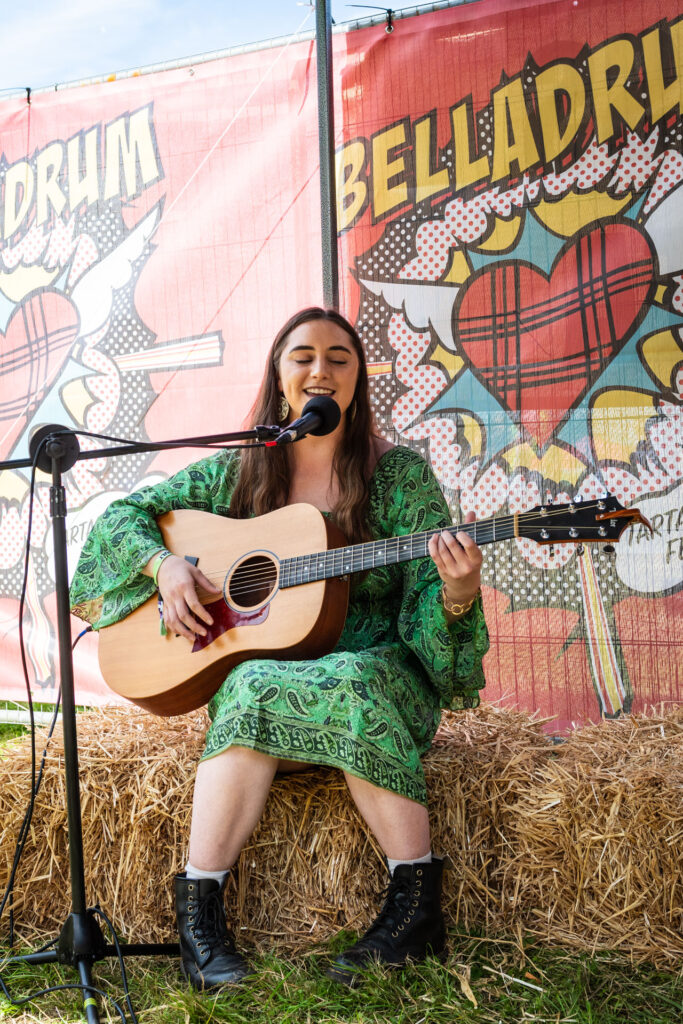 Scottish singer-songwriter, Liv Dawn performed the track, "Pretty People" from her debut EP, Beautiful Daydream for our Netsounds Sessions at Belladrum festival.
The folk-pop vocalist – who was a finalist in the prestigious BBC Radio Scotland Singer-Songwriter of the Year Award in 2019 – has penned five powerful and highly personal tracks, exploring the "the highs and lows" of falling in and out of love, longing for new adventures, chasing dreams and finding happiness in your twenties.
The song, "Pretty People" which was also released as a single, explores the emotional journey of realising you are happier – and better off – without someone. Delving into her own memories, experiences and emotions, Liv expertly captures the complexity of moving on.
"Flowing from emotions of sorrow and betrayal to relief and joy, the lyrics of Pretty People dive into the process of finding self-worth and looking after oneself. Referring to nature and creating imagery to express inner feeling, the song, ultimately, is about finally letting go of the past and seeing life in a different light, which is both beautiful and exciting."
The 24-year-old, originally from Loch Lomond, draws inspiration from Scotland's beautiful landscapes within her music, and seeks to take listeners on a journey that reflects the inner peace and solace that can be found in nature. Boasting a wonderland of acoustic sound, intricate melodies and instrumentation, powerful vocals and ethereal harmonies, the organic, folk-style EP features five tracks; "Pretty People", "I Love You", "It's Beautiful", "Belong" and "Beautiful Daydream".
Discover more about Liv Dawn: livdawnofficial.com |  Facebook | Instagram | TikTok | YouTube | Twitter | Spotify