Highlights From The Netsounds Spotify, New Music Playlist.
We have listed below some notable tracks from the past month and you can also check out our Spotify New Music Playlist which is updated and refreshed weekly.
Enjoy.
Ava Mirzadegan, a Philadelphia-based artist, crafts heartfelt "songs about longing, letting go, and befriending night skies."
Ava's music offers profound introspection. Her debut album, Dark Dark Blue, born from the fresh wounds of a past relationship, reflects on the quiet agony felt in isolation. Slated for an early November release through Team Love Records, "Book Song" is the first single to be released.
According to Ava, the track was conceived in the early days of lockdown. In a virtual collaboration with Michael Cormier-O'Leary, they were inspired by Powerdove's music. Ava describes the song as a fusion of an epiphany and a confession.
Dark Dark Blue is out November 3rd via Team Love Records.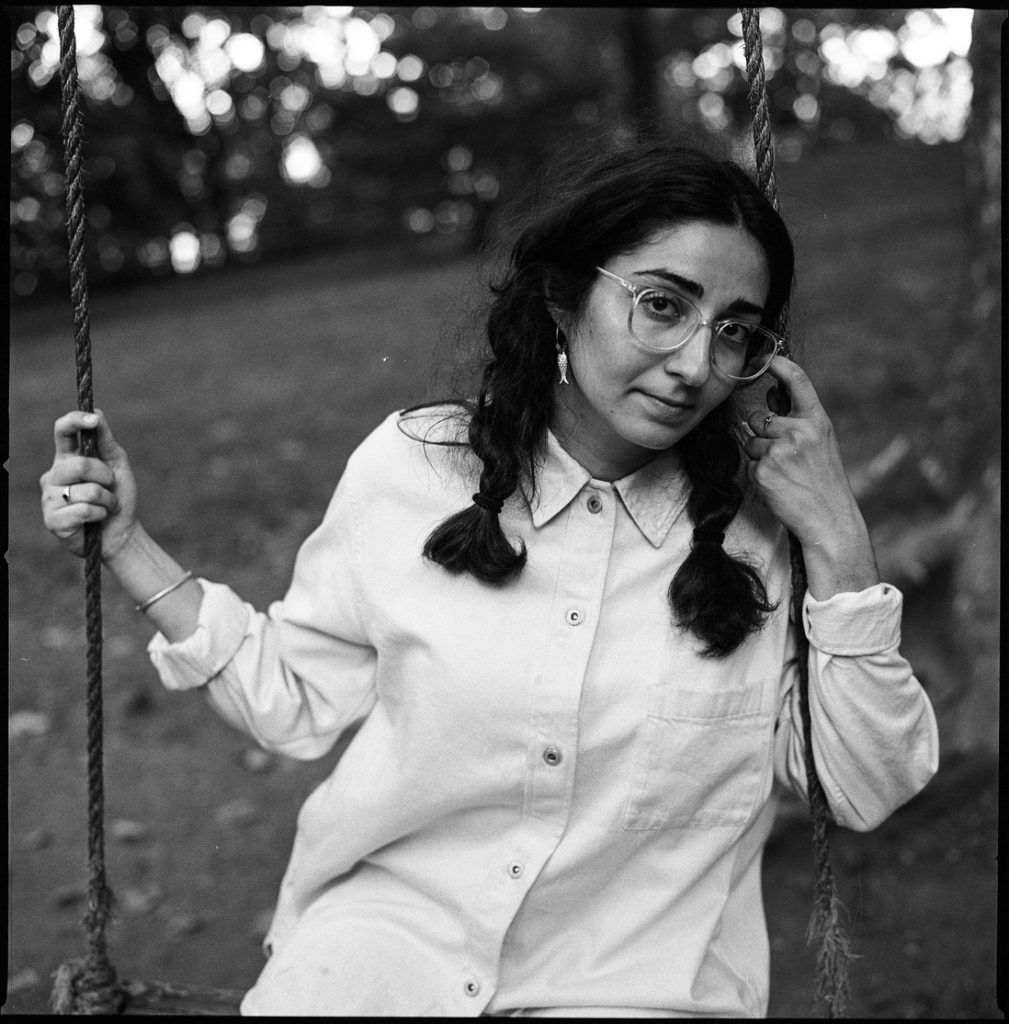 The Joshua Hotel – Oblivion Days
On 24th November, The Joshua Hotel will unveil "Oblivion Days," a fresh four-track EP. Hailing from Inverness, this electronic-indie ensemble is led by Joshua Mackenzie. Their latest EP, "Oblivion Days," is an eclectic mix, drawing from diverse inspirations and weaving through various genres. Before the full EP drops, two singles will be launched. The title track "Oblivion Days" is out now, followed by "Queer Holiday" on 3rd November. The digital release of the EP is set to be via The LNFG Cartel, an offshoot of the Scottish indie label, Last Night From Glasgow.
"I drive around all night and smoke cigarettes/ I feel like an actor, I love the pretence". A tale of midnight driving and reveling in all its endless possibilities, stylistically inspired by Daft Punk and late 70's era Bowie.
Cortnë – Ghost
Singer-songwriter Cortnë from the Southside of Glasgow recently marked the release of her debut EP, Florescence, with a packed performance at city's Glad Cafe.
Florescence brilliantly highlights Cortnë's  talents. From witty and insightful lyrics to mesmerising melodies and detailed guitar work, there's a treasure trove of elements to admire. "Angel" with beautifully finger-picked guitar and the sweeping waltz like "Ghosts" are stand out tracks. Cortnë's lyrics are refreshingly honest lyrics with melodies that are gracefully composed.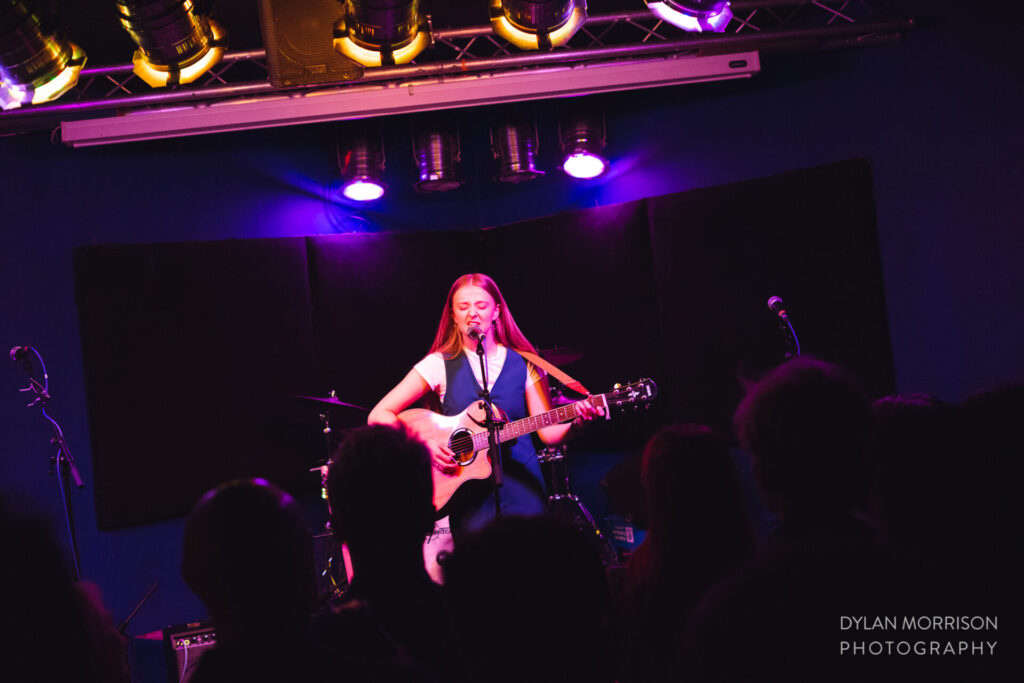 Rosie H Sullivan – Only A Woman
Rosie H Sullivan has unveiled her latest single, "Only A Woman", with her forthcoming EP In My Nature set to release on Friday, 10th November 2023, under the Nettwerk label.
Touted by Rosie as a robust feminist anthem, the new single delves into the complexities of womanhood in today's era.  'Only A Woman' is showcases Sullivan's enchanting vocals, which glide seamlessly over an uplifting melody and catchy pop rhythms.
Poster Club – Shared Circumstances
Glasgow based post punk outfit Poster Club return with churning college rock anthem 'Shared Circumstances', which is the first taste of their upcoming Deterioration Part II EP.
'Shared Circumstances' see the four-piece looking back subconsciously on formative teenage years and coming of age, which is reflected in the sound as energetic guitars become angsty and dissonant; and loose bouncy drums turn tight and aggressive.
Poster Club released their debut EP Deterioration Part I in May 2023, which found praise on BBC Introducing Scotland, the band finds common ground between punk, new wave, goth and dance music, creating a sonic blend of genres that feels as authentic as it does nostalgic.
The Chosen Lonely – Rollercoaster
Building on the momentum of his previous single, "Sandra Darlin", The Chosen Lonely, a project that has so far been a solo endeavor, is evolving into a robust indie rock sound.
Handling every instrument himself, Steven paints a picture of what the future holds for The Chosen Lonely, hinting at full band performances scheduled for early 2024.
"Sandra Darlin" and new track, "Rollercoaster" are a nod to their inspirations, echoing the styles of fellow Scottish bands like Glasvegas, The Jesus and Mary Chain, and shades of Idlewild. Moreover, vibrant synth backdrops lend a touch reminiscent of The Killers and The 1975, all anchored by the signature pop songwriting style of Oasis.
"Rollercoaster" is among the first songs penned by the artist from Inverness. It narrates a story from his youth, detailing an early relationship at 16. 'Rollercoaster' aptly captures the ups and downs of that chapter in his life.
► Subscribe to our channel on Youtube
► Like our playlists on Spotify
► Follow us on Facebook
► Follow us on Instagram
► Tweet us on Twitter
2