We dropped in on Scottish singer-songwriter Nicky Murray who recently released his single, "It Is So", featuring Glasgow's Zoe Graham.
Nicky Murray has been writing and recording music for around 8 years.  2014 saw his debut album Plenty More Weeping and after several singles released in 2017, Nicky wrote his latest sophomore record Wintermore in Autumn 2018, which features a stellar line-up of musicians accompanying him.
In 2019 Murray spent time playing gigs, writing new music, several collaborations, including two Scottish tours with songwriter and friend Moteh Parrott.  He released a string of singles and collaborations in 2020 and has recently released his latest single, 'It Is So' with Glasgow's Zoe Graham on harmonies.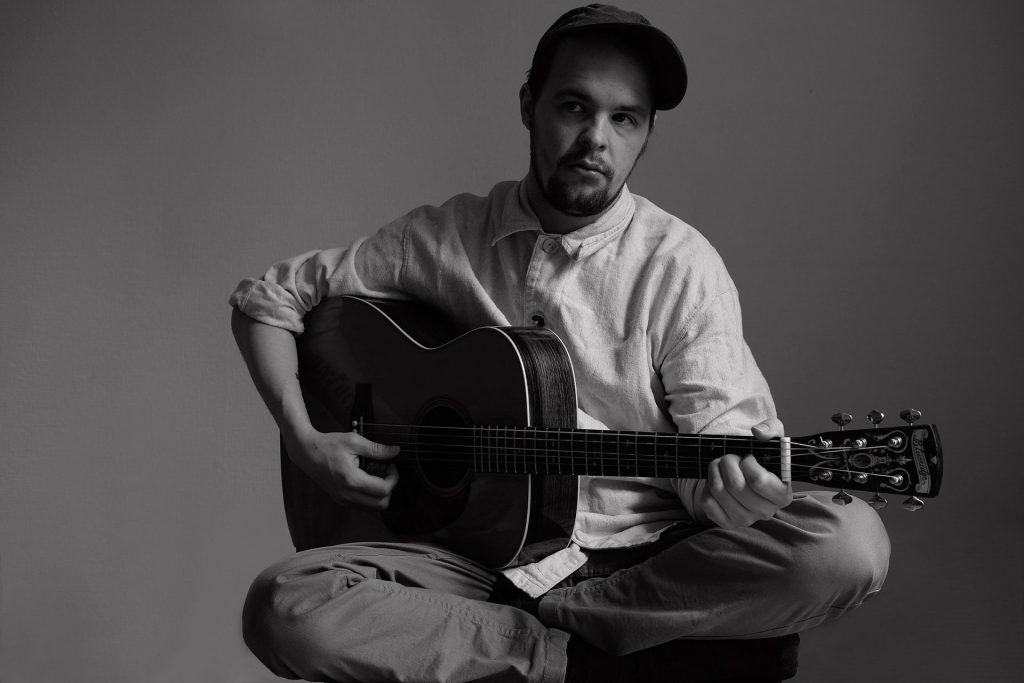 Are you keeping well and how have you been spending this latest lockdown?
Yes, not too bad, all things considered. Like many others in our scene our industry has been obliterated and so that has been pretty severe for me. I have however tried to adapt and so I have been keeping my foot in the door to some degree, writing and releasing music. Other than that, I've just been teaching quite a lot, and running etc. trying to maintain myself.
Does music mean more to you now than ever and how are you responding to it creatively?
I'm not sure, the meaning and value of it to me has stayed the same. Although I do feel a heightened sense of appreciation for the things that we have lost i.e. live shows. When that happens again I believe we'll all have a very emotional and lush time.
How did the latest collaboration with Zoe Graham come about?
She's just class isn't she. During our time living in the Highlands before moving back to Glasgow, we ran Sofar Sounds Inverness and we put Zoe on at one of our shows. We always said since then that we should collab and so I think Zoe may have asked me recently if I had anything. It all happened very quick, the result being my latest single 'It Is So'. Zoe and I plan on co-writing this year as well so keep an eye out !
You've collaborated with a number of artists in the past few years, is that an easier process to say sitting down and coming up with something own your own?
When it comes to writing, I am WAY more comfortable working on my own, as are a lot of people, but I do love the awkwardness and feelings of growth when collaborating with others, particularly in writing. When it comes to playing music however, there is nothing more fulfilling that creating harmony with others, it never fails to move me, no matter how much we do it.
What music are you listening to right now?
I am listening to the new record by The Staves a lot at the moment and loving it. Also Big Red Machine's record, it's a beaut.
Have you discovered any music gems during isolation?
There have been a couple of nice livestreams happening over lockdown and it's been nice to see artists adapting to it and trying to do it in a nicer way as opposed to just a laptop camera etc. and so two livestreams that were very class and actually moving for me were The Staves live at Lafayette, and also Rachel Sermanni's with the Livestream Dreamteam, and also we caught a lot of Celtic Connections, this we usually never miss and so was glad about the adaption.
Have you been surprised at the contents of your kitchen cupboards? And have you made anything delicious from said contents?
Nah not really, I am always striving to eat well and so I cook a great deal, Indian food mainly. Since been moving back to Glasgow's Southside it's been so nice to manage to get all of the weird ingredients that I want that were a bit scarce up the road. I have also undertaken the classic 'hipster' sourdough regiment. That's been real nice, wanted to do it for years and never got round to it. My starter has been with me a year now, although it did begin in Russia in the 90s.
What habits have started to form or are starting to fade?
I guess I've been using social media a little more than usual, but also I have grown massively aware of the detriment of that and so I also have been using it in certain ways a lot less than ever before and that is growing which I'm glad about.
What are you most looking forward to doing again this is all over?
Just being in a room of like-minded folks looking to enjoy the music and the expression and just being together. I moved back to Glasgow to bathe in the scene again, but I've not really managed that yet. So I look forward to that and trying to create an atmosphere for creatives down here.
And finally, have you anything to declare?
I need people to come to my Bandcamp livestream on Friday 5th March so I can pay my rent haha.
Discover more Nicky Murray:  Website | Facebook | Bandcamp
0