Glasgow indie pop quintet wojtek the bear release shimmering new album, heaven by the back door.
wojtek the bear's brand new album, heaven by the back door is a breezy follow up to the groups 2018 debut, a talent for being unreasonable.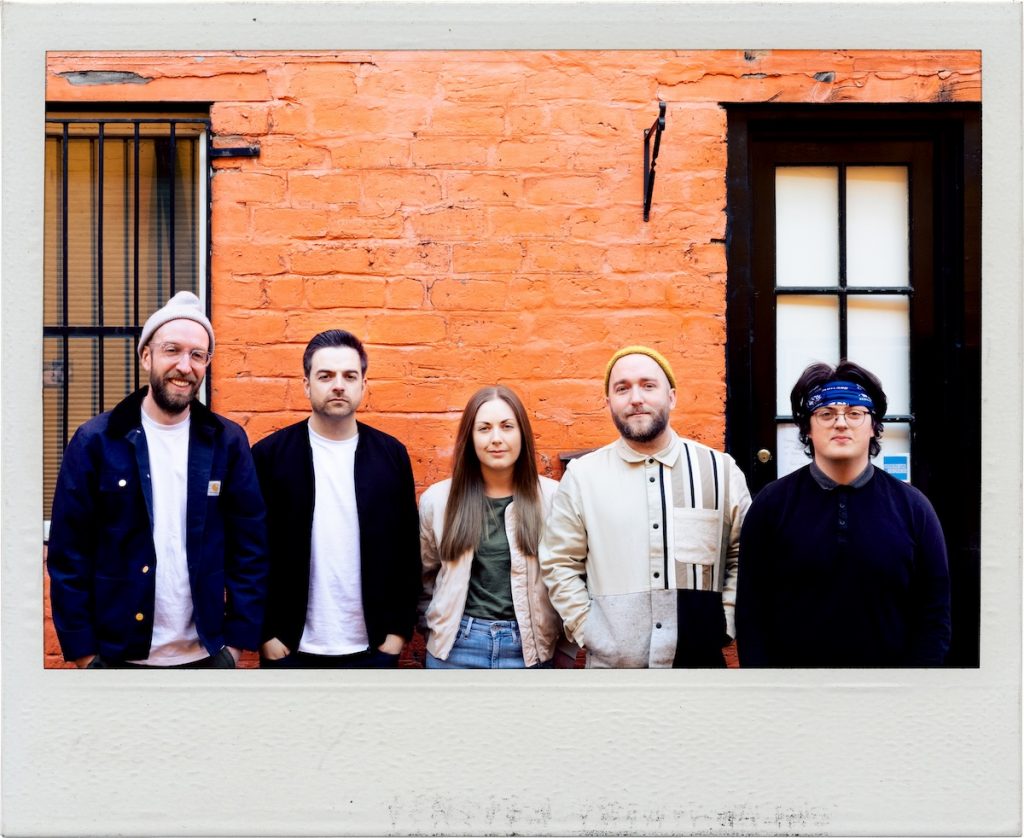 The upbeat melodies evoke familiarity at times with one thing's for certain echoing The Manic Street Preachers and that could easily be the rhythm section from Belle and Sebastian on the tide that won't come back. Am I also hearing Camera Obscura too at times? But this is all good as they bury any influences deep into their own trademark sound that switches effortlessly between beautiful twee pop and breezy easy indie-soul with a Scottish twist.
heaven by the back door is packed with infectious tunes that wrap around darker lyrics as lead singer Tam Killean describes the album as: "10 songs about love, life and regret. But not necessarily in that order. We recorded the album across 2020 which meant we were snatching days and hours in-between lockdowns. But in a strange way it actually helped to focus our minds as every hour we were allowed to be together recording or bouncing ideas around in the studio felt like a gift given all the other terrible stuff that was going on in the world at the time."
heaven by the back door  was recorded across 2020 with producer Jamie Savage in Chemikal Underground's Chem19 Studios.

Heaven by the Back Door is available now via Last Night From Glasgow
1