Goodnight Louisa's new video and single 'Get Your Hands Off My Girlfriend' highlight hidden abuse of gay women.
Goodnight Louisa aka Edinburgh artist-producer Louise McCraw releases powerful 80s driven disco pop track "Get Your Hands Off My Girlfriend", the first single from her debut album Human Danger.
Showcasing McCraw's icicle-clear vocals and stiletto-sharp writing smarts, "Get Your Hands Off My Girlfriend" dramatically contrasts euphoric 80s driven drum sounds and nostalgic synths with troubling lyrics on a little-talked about experience – the harassment and assault of gay women in what were thought to be safe spaces.
The line: "get your hands off my neck" is autobiographical, says McCraw, a former Scotland On Sunday Under The Radar Artist Of The Week and winner of The Herald's Top Scottish Tune of 2019 for haunting single Hollow God.
Enjoying a night out with her partner at the time, McCraw was assaulted by a man enraged the pair had refused to perform for his entertainment.
"When you tell people about this, they're usually like: 'What? Is this a thing?'" says McCraw. "Gay bars have been taken over by people who think it's acceptable to behave quite badly. It's not the gay people, it's others. Gay culture is not as secretive as it was before, and people want a part of that. But they forget the sheer brutality that can come along with that."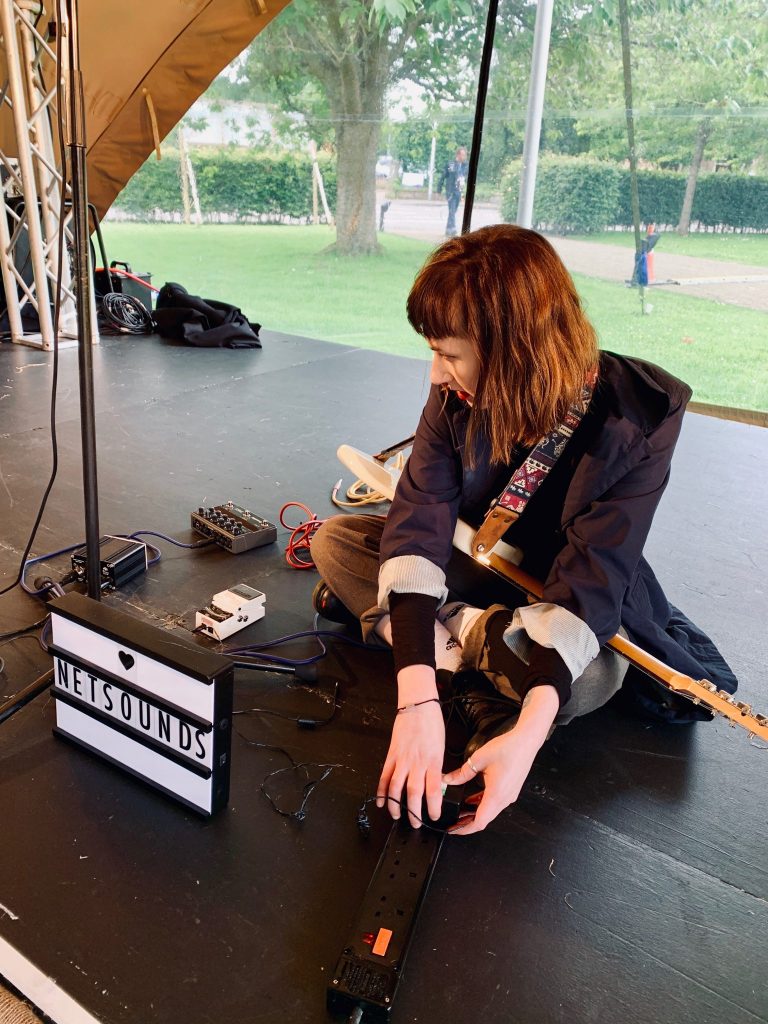 "Get Your Hands Off My Girlfriend" is the first single from Human Danger, the self-produced debut album McCraw completed earlier this year while also working with Ensemble, Wheatley Care and Donna Maciocia's project teaming musicians with vulnerable young people and composing the soundtrack for playwright Stewart Melton's acclaimed pandemic drama Distance Remaining.
Accompanied by choreographer Tamsyn Russell and Scottish Dance Theatre's Adrienne O'Leary, McCraw stars in the track's attendant video, shot on 8mm film by Harry Clark.
Featured image © Craig McIntosh
Discover more new music…
Keep up to date with what we are listening to: follow our regularly updated Spotify New Music Playlist .
For live sessions subscribe to our YouTube channel and follow us on Facebook, Twitter and Instagram.
1