natter: noun.  a conversation; chat.
We have launched a new series of podcasts that has grown out of our "isolation interviews" that we ran during the coronavirus lockdown.  It's a "talky" podcast that focusses on individuals in the music scene.
Our first "Natter with…" features one of the unsung heroes of the Scottish music scene, Calum Martin.  An audio technician who runs his own production company that has brought sound and light to venues and festivals across the Highlands of Scotland and beyond.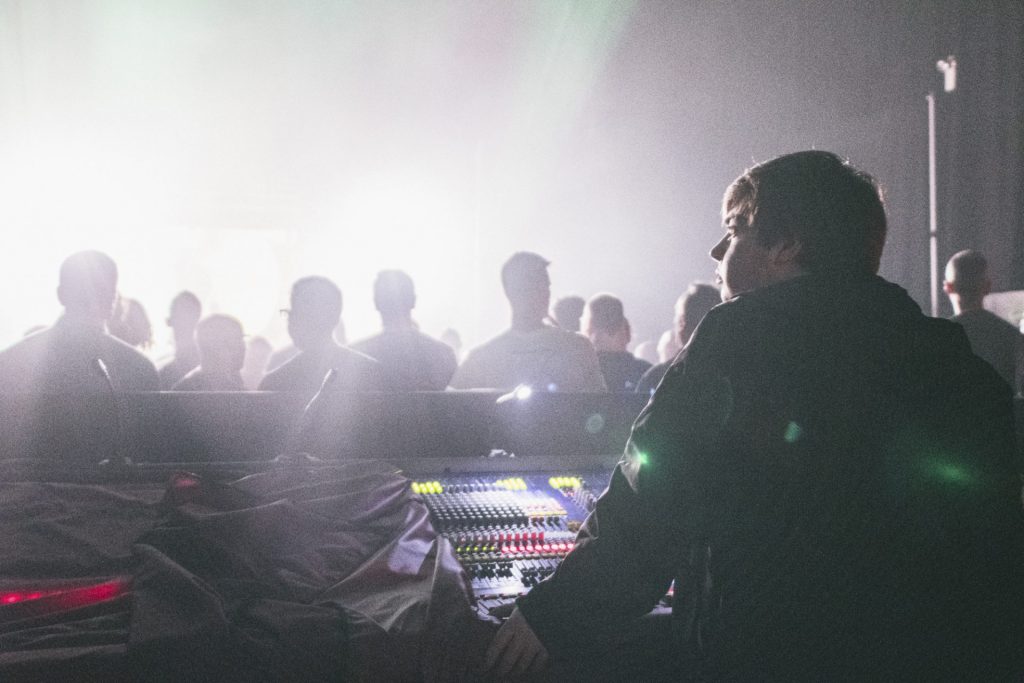 Calum is also a mentor with Music+ which is a free mentoring scheme for 14-19 year olds in Scotland that offers guidance, encouragement, skills and knowledge across a range of industry roles from performance to business.
On the podcast Calum talks about his time shielding during lockdown and the future of live music.
Featured track: Song for the Insects by Moteh Parrott. Official website | Facebook | YouTube
Listen via Podomatic or subscribe on Apple Podcasts.
Featured image Calum Martin, The Orb at Ironworks, Inverness © Al Donnelly.
Discover more:  CMPS (Calum Martin Production Services) | Music + | We Make Events
0