Edinburgh's brooding, Mt. Doubt return with a triumphant 3rd album, Doubtlands.
Doubtlands is Mt. Doubt's follow up to the critically acclaimed, In Awe of Nothing and the three years in-between has helped shape the band's sound into an even more impressive and rousing beast.  For me the scene was set the last time we saw the band live when they supported Idlewild in Inverness at the end of 2019.
That was their most polished and assured set I'd seen from the band and possibly one of the best performances of the year from a Scottish band.  Something big was coming.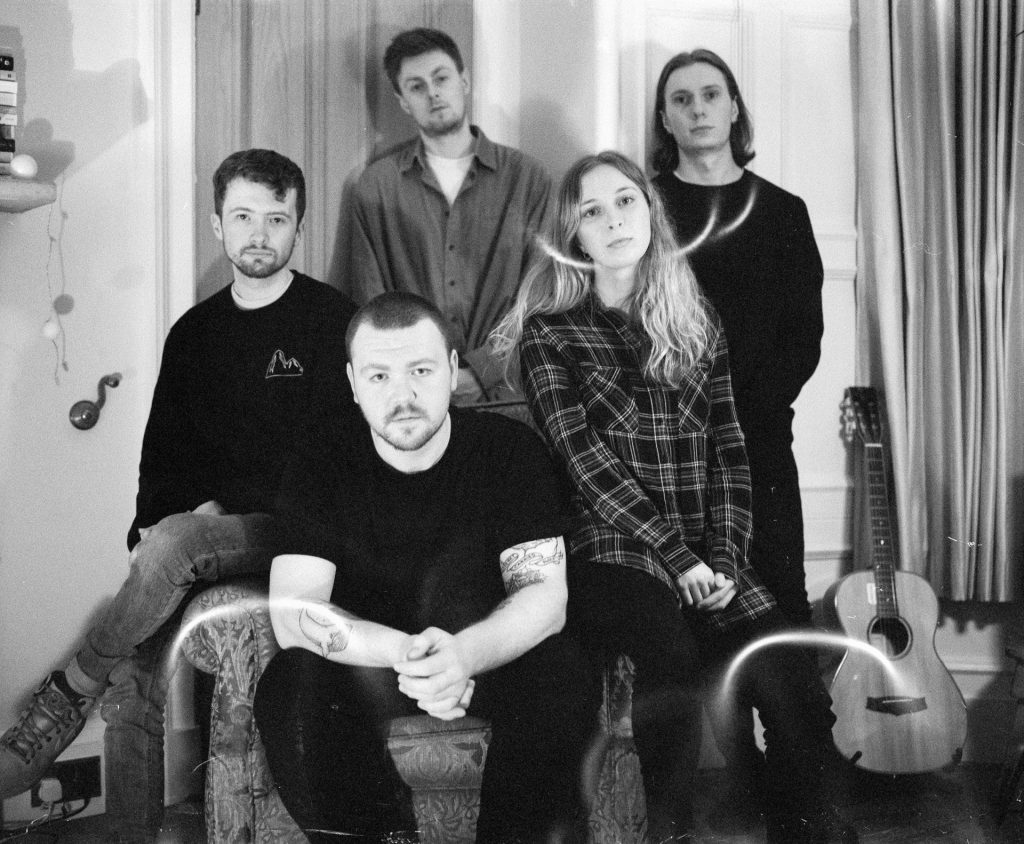 I was discussing recently with a friend what's the best style of song to open an album.  I guess it depends on the mood but generally for me I go for the slow build up.  Think, Radiohead's 'Everything In Its Right Place' from Kid A or 'I Wanna Be Adored' from The Stone Roses.  On Doubtlands, '68th in Orbit' has that same result.  It's restrained, controlled, intimate, slow-burning and draws you into their brooding widescreen world brilliantly.
Dreamy acoustic guitars and synths usher in the single, 'Caravans On A Hill'  which we said earlier in the year sounds like a band hitting cruise speed on the track and ready for the take off.  On the stripped back ballad 'Waiting Rooms',  and 'Murmurations' lead singer, Leo Bargery's soothing baritone vocals and also showcases Annie Booth's delicate vocals and harmonies beautifully.  The acoustic-synth swaying, 'Stairwell Songs' and the pounding 'Dark Slopes Away' could easily be placed on The National's Sleep Well Beast.
Doubtlands has songs that could fill arenas with its widescreen sound but also soundtrack sad indie films with the band's elegant and poignant songbook.
Doubtlands is available now to stream on all major platforms and also on vinyl and CD via Last Night From Glasgow.
Discover more about Mt. Doubt: Facebook | Instagram | Spotify
0