Glasgow based artist Sulka releases his debut album, Take Care (Lost Map)
Sulka is the lo-fi melodic scuzz-rock songwriting and recording project of Glasgow-based Lukas Clasen.  In our preview of last year's single, 'Fear It' we likened the style to the late 90s alternative scene and particular, Elliot Smith.
His debut album for Take Care, will be released on January 29, 2021 via Lost Map.
Dedicated to the DIY ethos and aesthetic, Sulka self-produces, engineers and plays all of the instruments on his home-made recordings – "I love music that comes from non-studio environments," he says, "stuff where you can hear the imperfections and limitations".
His songwriting draws inspiration from genre-mashing Bandcamp hero Alex G and figures of the late 90s and early 00s alternative scenes, from Elliott Smith informed acoustic compositions to energetic indie-rock tracks reminiscent of The Cribs and adventures in sound collage in the vein of Badly Drawn Boy.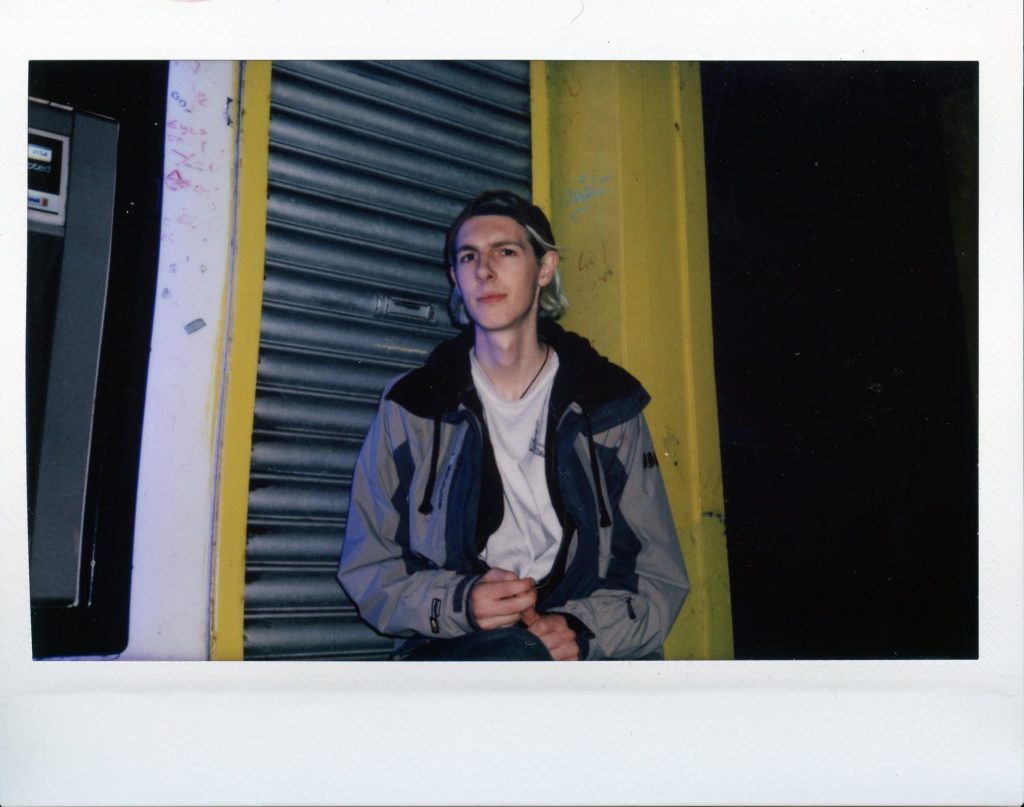 "I wrote
Take Care
during the summer of 2019 during a bit of a transitionary period in my life," Lukas explains. "I was newly single after a very long stint of relationships, moving flat as well, starting a record label, going out and drinking a lot – quite a busy, chaotic time.
This is what a lot of the lyrics are about I think – coming to terms with being single, feeling a bit lonely and reckless. I knew I wanted this album to be a step up for me, so I was very deliberate about the whole process. I mapped the whole thing out before I started to record, decided on the song order, wrote all my lyrics and made to do lists to keep me on track. It feels really nice to be here a year later, having followed through on my plan, and for it to be coming out on such a cool label."
Sulka's song-by-song guide to Take Care:
Fear It
I wrote this one pretty late in the process and wasn't sure where to put it, but it became clear it was probably the catchiest tune so it made sense to be up front and centre. It's just a straightforward indie bop with these really emo lyrics about having an anxious brain. Niamh's [from Moonsoup] vocals were added at the very last minute before sending off for mastering – so glad we did them.
Hollow Days
Possibly my favourite track on the record. I managed to sum up my lonely/reckless post-breakup headspace in the most accurate way, with a couple of fun word plays as well. "Drinking in all the expensive bars, hoping if I get lucky I'll see stars" is my favourite line.
She Cares
Another indie bop with a little guitar solo in the middle, for a treat. This one has been fun to play with the band and will be great live. The lyrics are hard to sum up – it's kind of about casual dating vs the comfort of a steady relationship.
Punctured
Hard to say exactly what I was on about here, a lot of different themes going on. I think that sums up the song though really – it's very dynamic, part acoustic and part electric, super quiet to super loud. It's like a mood swing of a song.
Sleep Cycle
I like to put wee instrumental pieces like this in my albums. They help the transition from one section to the next and give you a nice break. This is quite a peaceful, dreamy one too – hence the name.
Porch
He won't remember, but I came up with this riff while chilling with my flatmate one time. I was all excited and said "I'm gonna make a song out of this". He just said, "it's a bit mental". I took that as an insult and decided I had to develop the song to prove him wrong. Maybe he was right though, it is a bit mental.
You & I
I think this one should be relatable to anyone who's been in a long-distance relationship. The "bad connection, frozen screen" line even more so during Covid times.
Chasing
I consider this song to be the thematic core of the album. The lyrics are all about chaos, life spiralling around me, feeling a bit dazed and out of control. This is in keeping with in the relentless pace of the track and its blown out fuzzy tape style. It's like an explosion.
Instrumental 2
My bandmate described this tune the other day as "if Sulka did the soundtrack to Mission Impossible" and I can't stop thinking about that now.
Fell Out Of A Sky
Every album has that one track that doesn't come together easily, and this is that one. Re-recorded and remixed it a hundred times until I got it into a state I sort of liked. Other than that, I'm proud of this song – quite an emotionally intense one that seems to really resonate with everyone I show it to as well.
Big Divide
My attempt at channelling some folk/country vibes. Another of my faves on the record, with a weirdly intricate structure despite sounding like it just kinda does the same thing all the way through. The lyrics are about having deep chats with your mate when you're on class As.
It's All Over
The rocked-up version of a track I released earlier on the Moonsoup & Sulka EP. I've always found titles like "the end" etc. a bit cheesy to put as the last track of the album, but fuck it. It works.
0